Interview with Tom Wilks
Author of APOLLO'S BROTHERS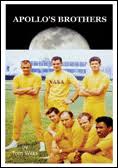 Where are you from originally and where do you reside now?
From: San Antonio, TX
Reside now: Webster, TX
If you currently reside somewhere besides where you were born, what's the story that lead from there to here?
Got job at NASA-JSC
What made you decide to write and publish your first book?
I enjoyed writing as a hobby – wrote my first book in 1976(a novel) about lives of people working on the Apollo Program.
How would you describe your books to first time readers?
I've written 8 books about different subjects including an espionage novel about the first Space Shuttle flight, a small Texas town mystery, a story about my high school graduating class, a romance novel, a guide for animal control officers, my autobiography and my latest book – a true story about a group of NASA test subjects involved in the Apollo Program (Apollo's Brothers).
Who do you feel is most likely to connect with the topics you write about?
Young adults and general public
What unexpected or surprising thing did you learn during the process of writing and publishing?
I learned how how much research it took about different subjects to write interesting and accurate stories.
If you could, what advice would you give to your past self before embarking on this journey?
Know that you must dedicate a significant amount of your time for, possibly, a long while to complete your book.
How many people would you ideally like to reach with your books?
Everyone interested in behind the scenes of our space program – particularly the testing of environmental control systems,space suits and procedures by NASA test subjects to insure safe conditions for space travel and astronaut training inside vacuum chambers, centrifuge, and Lunar exploration. Two test subjects had accidents that almost cost them their lives and one person was killed in an accident at the JSC facility during the Apollo Program.
What has been the biggest challenge and frustration during the process to date?
For my latest book, Apollo's Brothers, it would be obtaining the photos and information of those employees that worked on the Apollo Program – especially Apollo 11. I organised a 50-year reunion to coincide with the celebration of of "first man to walk on the moon." Sadly, many had passed away.
What's your biggest strengths when it comes to book a) writing, b) publishing and c) marketing?
Writing is my biggest strength.
What's your biggest weakness when it comes to book a) writing, b) publishing and c) marketing?
Publishing and marketing are both the most difficult.
When do you think you will write your next book?
As soon as I choose another of my many ideas for a story.
Are you self published or did you use a hybrid publisher, or a traditional publisher?
I'm self published.
FEATURED AUTHORS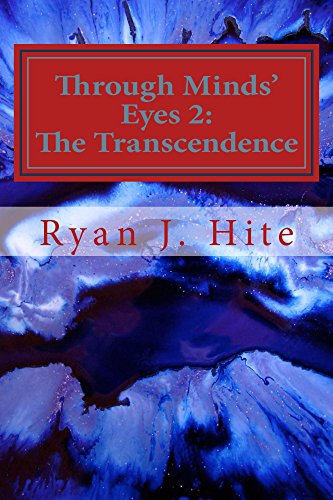 Interview with Ryan Hite
Find your passion. You would be surprised as to what that can be.
Keep Reading »