Interview with subramanian k v
Author of Know Your Enemy Within – Bridging Knowledge and Practice Enhance Employability- Realise Your Worth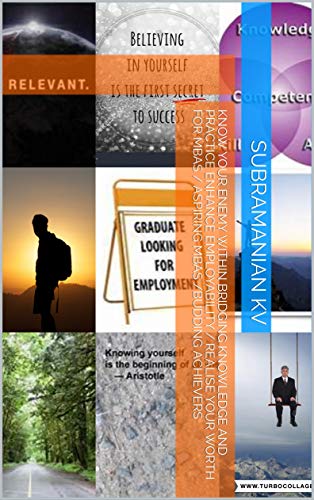 Where are you from originally and where do you reside now?
Kochi India > Bangalore India
If you currently reside somewhere besides where you were born, what's the story that lead from there to here?
My education, aspiration to be in a professionally more dynamic place with opportunities for progression, exposure, challenges …..
What made you decide to write and publish your first book?
My management education followed by three decades plus diverse experience in consulting exposed me to the huge gap between academic knowledge / achievements and expectations / success in real life and organisations. Academic institutions inadvertently tend to implant a normative image of real organisations, an image far from reality. College Graduates carry misplaced expectations and aspirations when they enter professional life. Those who excelled academically are not always the ones who excel in profession and progress in real organisations. I have been a direct witness to this while dealing with new entrants, even academically toppers who find it difficult to reconcile and align with real world. The gaps include misplaced perceptions, expectations, responding to situations, tolerating chaos, inability to tweak their knowledge to real world needs, unable to wet their feet and handle real world problems. Academic institutions impart subject knowledge but rarely mould the students for the real world with all its imperfections and dynamism. Academic institutions structure their courses and do evaluations assuming that real world demands are a perfect reflection of the subject matter taught and in isolation. But real world is a dynamic place with multiple, dynamic, known and unknown influences that determine outcome of actions. This book was penned to sensitise and prepare fresh entrants for this transition in their professional life seamlessly and also reduce anxiety level, and help perform well.
How would you describe your books to first time readers?
A book that exposes the reader to the reality of disconnect between pure academics and real world expectations to succeed in real organisational contexts. The book touches upon many situations in real organisations where this gap gets exposed. This book is a preparatory reading to fearlessly and confidently enter the professional life for graduates. The book may read like a trailor in a movie for new entrants and through that convey some deep messages on key expectations, what works, what doesn't, and with that knowledge help freshers reduce anxiety level, sync better with senior colleagues, boss, clients through better understanding of nuances of real work space. The book plays the role of a mentor, coach, guide, to take the fresher through a less traversed path with better preparedness, less anxiety and more confidently
Who do you feel is most likely to connect with the topics you write about?
Final year students in MBA programs and professions such as engineering, new entrants in organisations, the HR community who like to see quick onboarding of new entrants, and demonstrate high performance, educational institutions who may want to enhance employability of their graduates through a short preemployment employability readiness training and thereby raise value of their courses
What unexpected or surprising thing did you learn during the process of writing and publishing?
Writing is an arduous task even when one has all ideas clear in the mind. Writing demands clarity of thought, command over language to communicate well, know the target market, what the market would be looking for and how to deliver that, articulate the presentation, multiple revisions on presentation, collect complimentary material to enhance content and make it interesting to the reader. Of course the pain of editing is not to be missed
If you could, what advice would you give to your past self before embarking on this journey?
I wish I had a mentor who could have hand held me in person or through a book like this that would have made my journey more rewarding enjoyable and progressive
How many people would you ideally like to reach with your books?
about 8-10000
What has been the biggest challenge and frustration during the process to date?
The feeling of being dissatisfied with what I created every time I think it is over
What's your biggest strengths when it comes to book a) writing, b) publishing and c) marketing?
Writing – Idea and ability to write, articulate the message
Publishing – No idea
Marketing – Not done in a way I should have
What's your biggest weakness when it comes to book a) writing, b) publishing and c) marketing?
marketing
When do you think you will write your next book?
Once I find this book picks up traction in terms of sales and when I get feedback that will help me improve my next venture. I need to get a hang of reader expectations, reaching the reader and getting feedback
Are you self published or did you use a hybrid publisher, or a traditional publisher?
Self Published
FEATURED AUTHORS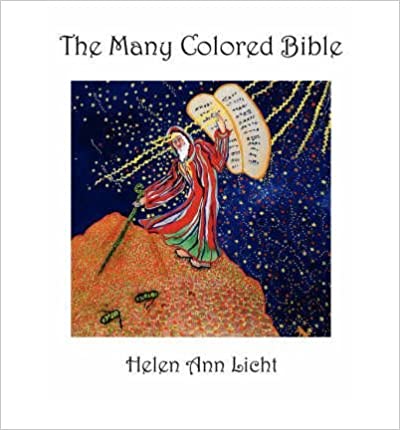 Interview with Helen Ann Licht
Worrying if I was telling too many secrets Leaving out so much.
Keep Reading »