Privacy Policy
AuthorVoices respects your privacy. As a general policy, we do not automatically collect personal information from users of AuthorVoices. In cases when we do collect data, it is done only with the user's consent, and the information is only known to AuthorVoices.
Please read this privacy policy carefully. Your use of the website or any information contained in the website will constitute your agreement to this privacy policy. If you cannot agree to the terms and conditions cited herein, please do not use the website or any information it contains.
Collection of InformationWith your consent, the website may collect personal information such as the following:

e-mail address
name
address
phone number
age
gender

Certain nonpersonal information of visitors is recorded by the standard operation of AuthorVoices' Internet servers, including, but not limited to, the following:

the type of browser you use
the operating system you are running
the name of your Internet Service Provider
your IP address
the website that referred you
Use of Supplied Information

We use the information you provide to operate AuthorVoices and its various features. For example, we may use e-mail addresses to send notifications about new articles, features, or services or answers to queries. Such addresses are not used for any other purpose and are not shared with outside parties.We may also use non-identifying and collective information to better design AuthorVoices.

However, we may disclose identifying information in response to subpoenas, court orders, or other legal process, to establish or exercise our legal rights, or to defend against legal claims.

We may also disclose your information when we believe it necessary or desirable in order to investigate, prevent, or take action regarding illegal activities, suspected fraud, situations involving potential threats to the physical safety of any person, and violations of our policies, and to protect our rights and property.

In the future, we may sell, buy, merge, or partner with other companies or businesses. In such transactions, user information may be among the transferred assets.
Cookies

AuthorVoices uses cookies to provide users with easy access to materials and to help us continually improve the site by monitoring usage patterns. Cookies are pieces of information that are transferred to an individual user's hard drive for record-keeping purposes. For example, cookies allow you to save passwords and preferences, which may speed up your future activities at our site and allow us to provide you information specifically tailored to your interests.The website uses both first and third-party cookies to collect information but never uses cookies to retrieve information from your computer that was not originally sent in a cookie. The cookie itself does not contain any personally identifying information.

Most browsers are initially set to accept cookies. If you would prefer, you can set your browser to refuse cookies or to alert you when cookies are being sent. However, it may be possible that some parts of the site will not function optimally if you do so.
Data Security

To prevent unauthorized access, maintain data accuracy, and ensure the correct use of information, we have put in place appropriate physical, electronic, and managerial procedures to safeguard and secure the information we collect online.
Children and Parents

In compliance with the Federal Children's Online Privacy Protection Act, no personal information (including name, mailing address, telephone number, and e-mail address) will be collected from any visitor under the age of 13.If your children disclose information about themselves in our public discussion forum, they may get unsolicited messages from other parties. You should consider using parental-control tools available from online services and software manufacturers to help supervise your children's online activities. These tools can also prevent children from disclosing their name, address, and other personal information online without parental permission.
Changes to the Privacy Policy and Terms and Conditions
AuthorVoices may modify the privacy policy and the terms and conditions at any time without notice to users, so please check often. The date of the most recent update will appear on this page. Your continued access of AuthorVoices will constitute your acceptance of any revisions.
FEATURED AUTHORS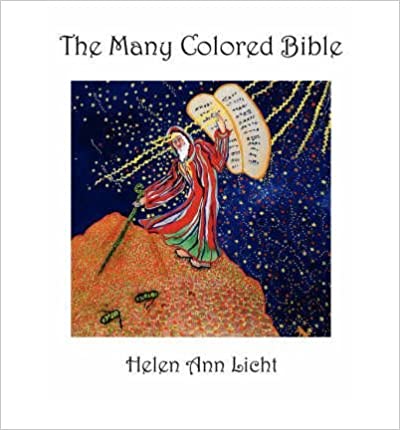 Interview with Helen Ann Licht
Worrying if I was telling too many secrets Leaving out so much.
Keep Reading »