Interview with Teena Gulick
Author of Quarter Cop and The Penny Patrol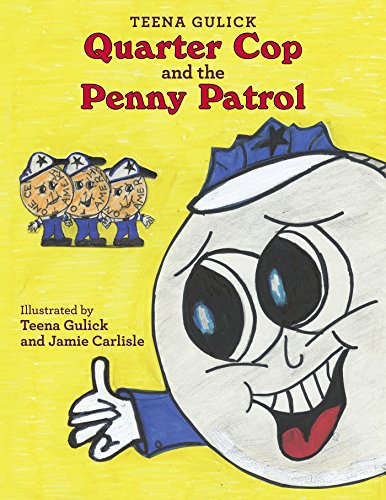 Where are you from originally and where do you reside now?
I am from Minnesota and I have been residing in Texas for over 25 years now.
If you currently reside somewhere besides where you were born, what's the story that lead from there to here?
I joined the Air Force a year after graduating High School. The military sent me overseas to San Vito, Italy after graduating from the Army Intelligence School at Fort Devens, Ma. I served as a Morse Code interceptor during Desert Storm. I met my husband, Dave who also served in the Air Force and was married by the Major of Brindisi, Italy. My daughter Coreena was born a year later in Naples, Italy. We left Italy when she was 3 months old. We moved to Texas because that is where my husbands parents lived.
What made you decide to write and publish your first book?
I would always tell my children made up stories when they were little. By the time I had my 4th child, Peyton, he asked me to write a story about the coins he was playing with. I first took a two year writing course for children's book writing. We got so excited about the development of the story and how enjoyable we knew it would be, I decided to publish it. I have even written book 2, but I lack the funds to publish.
How would you describe your books to first time readers?
This story is about a brave policeman, named Quarter Cop, Captain of the police force and his Penny Patrol. Current City finds itself victim to many villains; ones like Dubious Dime and Hilarious Half Dollar. They don't want to follow the law and in book one they kidnap Quarters girlfriend, Penny Loafer. Dubious Dime thinks he has out- smarted Quarter, except Quarter has more sense and sets out to capture the villain.
Who do you feel is most likely to connect with the topics you write about?
Young children who are just beginning to read and older children through 5th grade.
What unexpected or surprising thing did you learn during the process of writing and publishing?
The people who come to me and tell me how much their child loves reading my story over and over. I didn't expect it to be so expensive to publish. So I didn't market the book after that.
If you could, what advice would you give to past self yourself before embarking on this journey?
Research publishing agencies better, to find the most supporting one with no added cost.
How many people would you ideally like to reach with your books?
As many children as I can. My book teaches bravery, money, puns, humor and the bond of true love.
What has been the biggest challenge and frustration during the process to date?
Not enough support from the publishing company. They didn't even catch a typo in my Glossary.
What's your biggest strengths when it comes to book a) writing, b) publishing and c) marketing?
My biggest strength is all the stories I have yet to share. There are some from my childhood that I know would catch the interest of a young reader.
What's your biggest weakness when it comes to book a) writing, b) publishing and c) marketing?
Funds to do so.
When do you think you will you write your next book?
I have already written it and have yet to do the illustrations.
Are you self published or did you use a hybrid publisher, or a traditional publisher?
I went through Archway Publishing is affiliated with Simon and Schuster.
FEATURED AUTHORS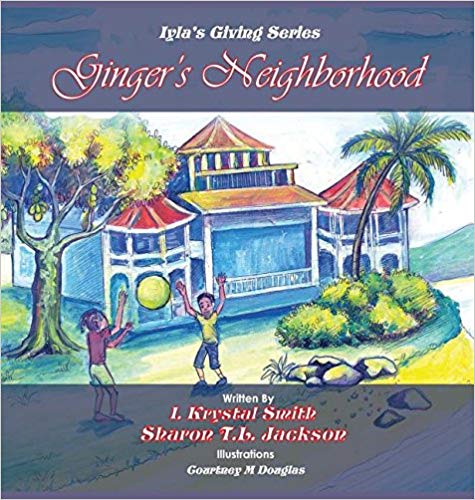 Interview with Iyla Smith
My books are about loving others.
Keep Reading »