Interview with Sarah Loudin Thomas
Author of When Silence Sings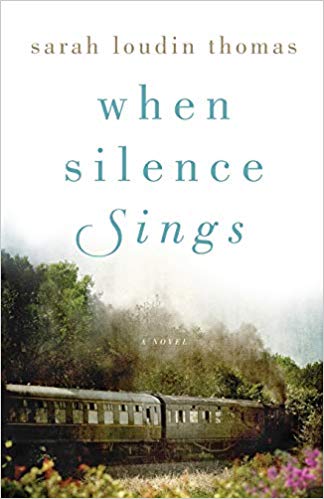 Where are you from originally and where do you reside now?
I grew up on a farm in French Creek, WV. I'm the seventh generation to live there. Today I live near Nashville, NC. It's not WV, but it's still in Appalachia and that's the main thing!
If you currently reside somewhere besides where you were born, what's the story that lead from there to here?
I thought I wanted to be a marine scientist so I went to college on the coast of SC. Then I took chemistry and decided I was better suited to a degree in English! I met and married a South Carolina boy and we lived in a lovely house on the Waccamaw River. Hurricane Floyd put the river IN our house and we decided to head for the hills! I was only too happy to get back to my mountains in western North Carolina.
What made you decide to write and publish your first book?
Like most writers, I've been putting words on paper since I could hold a pencil. It was when I decided to write the stories I'd been hearing all my growing up years that I finally found an agent and a publisher. Turns out "write what you know" is really good advice!
How would you describe your books to first time readers?
My books are laced with nostalgia and often include a touch of magical realism. A character who can feed as many as are hungry, one who seems able to heal others, another who has a preternatural sense of hearing. And they always shine a spotlight on Appalachia!
Who do you feel is most likely to connect with the topics you write about?
I joke and say my target audience is ladies "of a certain age." I often hear readers commenting that my stories took them back to their childhoods growing up in rural areas around the country. My stories hint at simpler times that nonetheless include complicated situations (like life!).
What unexpected or surprising thing did you learn during the process of writing and publishing?
There are a LOT of people involved in a traditionally published book! From the agent to the editor, to the other editors, to the designers, to the marketers, to the booksellers, and on and on! It's humbling how many people touch each story I put out into the world.
If you could, what advice would you give to your past self before embarking on this journey?
Be patient. Don't let bad reviews discourage you. Don't let good reviews go to your head. You're going to meet and get to know the most WONDERFUL people–enjoy every minute!
How many people would you ideally like to reach with your books?
The whole world! Oh, right. I'm meant to have a target audience. Seriously, my hope is that my books will reach whoever needs them most. (But c'mon, every writer wants a bigger audience!)
What has been the biggest challenge and frustration during the process to date?
It's SO SLOW! Although, working a regular job AND writing means I can only get the stories out so fast. Still, I feel for my readers who are eager for the next book. I feel the same way about my favorite authors!
What's your biggest strengths when it comes to book a) writing, b) publishing and c) marketing?
Writing strength – I think I write the Appalachian setting well. Readers often comment that they feel they've been to the places where I set my stories.
Publishing strength – Maybe trusting the professionals? I rarely argue with edits or get too hung up on how I think a books should be promoted. I trust that my publishing team has been doing this for a long time and has more expertise than I do.
Marketing strength – I'm good at connecting with individual readers in person at events and online. I just like people and if they're reading my books I like them even more! Now if only I had time to connect with more of them!
What's your biggest weakness when it comes to book a) writing, b) publishing and c) marketing?
Writing weakness – I don't like to plot my stories out in too much detail. A lot of the fun for me is in finding out what will happen next. That can get me in trouble if I'm not careful–rabbit trails and painted in corners can knock a story off track!
Publishing weakness – Maybe trusting the professionals too much? I should probably educate myself more and get more involved on occasion, but with a full-time job in addition to writing, that can be tough.
Marketing weakness – Lack of consistency. I sometimes have really good intentions, but then get busy or distracted and don't follow through on my own marketing plan.
When do you think you will write your next book?
Which one is next? The book coming out in 2020 is in first draft and is being edited. The book I HOPE will come out in 2021 is in process. And then there are all those other books I plan to write on down the line . . .
Are you self published or did you use a hybrid publisher, or a traditional publisher?
I'm traditionally published through Bethany House–a division of Baker Publishing Group.
FEATURED AUTHORS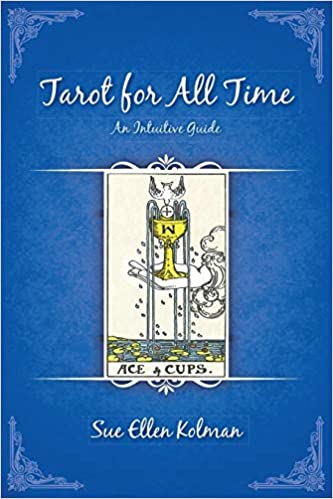 Interview with Sue Ellen Kolman
Believe in yourself and know that you are enough.
Keep Reading »