Interview with S. P. (Sam) Perone
Author of Shoot the Moon: A Tony Shane Adventure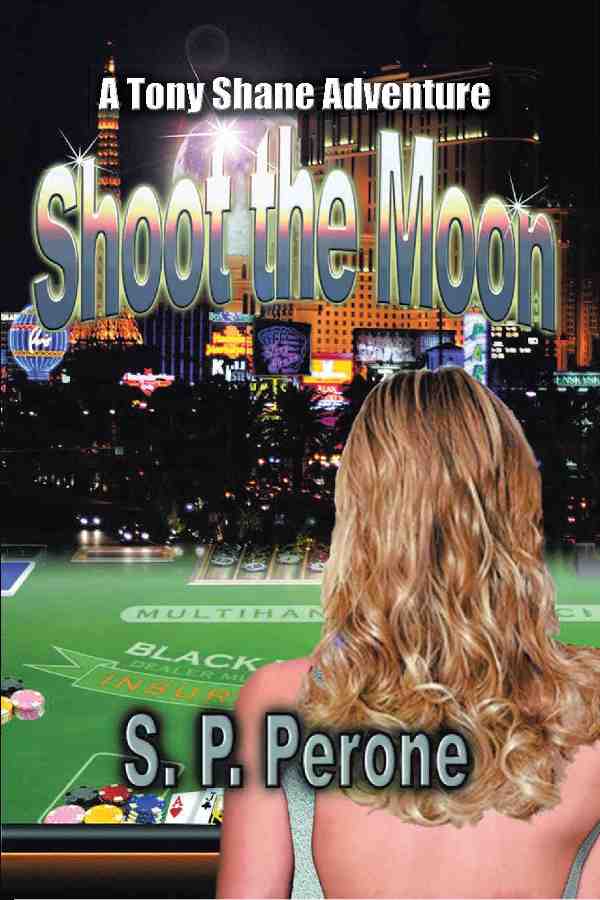 Where are you from originally and where do you reside now?
I was born in Illinois and currently reside in the Sierra Foothills not far from the San Francisco Bay Area in California.
If you currently reside somewhere besides where you were born, what's the story that lead from there to here?
Born and raised in northern Illinois, I fell in love with California at age twelve during a family trip to the Pacific Coast. I remained in the Midwest through my formative years, getting a Ph.D. in chemistry from Wisconsin and a subsequent professorship at Purdue University in Indiana.
After rising through academic ranks over two decades, I then had an exciting career opportunity in the San Francisco Bay Area and moved to California.
What made you decide to write and publish your first book?
I've always had a love for books. I remember, as a youngster, cycling weekly during the summer to the downtown library to bring home all the books I could carry and read that week. My favorites were: mysteries, sports, aviation and then later, science fiction.
As I became an adult, my tastes in authors grew to include the romantic thrillers of Irving Wallace, mystery-thriller novels of Grisham and Baldacci, the futuristic thrillers of Crichton, and the spy thrillers of Tom Clancy.
I began to think that I could write appealing novels in the mystery-thriller genre. And I started to generate story ideas. Over the years, I accumulated dozens of potential story lines, filing them away for the day I could devote time to writing fiction.
Did I have writing credentials? I certainly thought so. Publishing two textbooks, well over a hundred technical articles, numerous book chapters, and countless research proposals at least taught me how to organize thoughts and construct readable prose.
I didn't attempt to write my first novel until 2001. The threat of terrorism was on my mind, and I wrote about a major terrorist attack on the eastern United States, involving the simultaneous crashes of multiple commercial airliners. The book was completed and mailed to a New York literary agent during the first week of September of 2001. Days later, when the 9-11 attacks occurred, with striking similarity to my fictional story, I asked the agent to disregard my submission. I subsequently revised the manuscript to incorporate the 9-11 event into the story line and published my first novel, "The StarSight Progject," in 2002.
How would you describe your books to first time readers?
The short answer is that I write mystery-thriller novels … with a futuristic bent.
But the themes vary. Each of my mystery-thrillers addresses socio-political issues that I feel passionate about. For example, my most recent political thriller, ("Shoot the Moon," S. P. Perone, iUniverse, 2016), dramatizes the powerful tensions between the Black Lives Matter movement, white nationalism, and the American gun culture. Foreign terrorists plan to exploit these tensions to sabotage the Supreme Court and bring down the entire government.
Other novels address different themes. "Murder Almighty" is a Vatican thriller (that has been compared to Dan Brown's "Angels and Demons"). "Judgment Day" is a political-religious thriller. "Youthanasia" is a futuristic, dystopian young-adult adventure. "Star of the Future" is a children's fantasy. And my most recent, "Mrs. C: A Holiday Fantasy," (2017) is a Romance-Comedy-Fantasy describing the bizarre outcome when a computer matchmaking tool selects a contemporary feminist as the new Mrs. Santa Claus.
I've also written a memoir, "Turned On! A Young Professor's 1960s Memoir," which won the 2016 Book Excellence Award for best autobiography.
Who do you feel is most likely to connect with the topics you write about?
Readers who enjoy mystery-thrillers; who are aware of current socio-political issues; and who are comfortable with futuristic/technological themes.
What unexpected or surprising thing did you learn during the process of writing and publishing?
I had had a career dependent on scientific/technical writing.
But when I began writing fiction, I learned to throw many of the technical writing maxims out the window.
For example, I abandoned linear writing, and discovered it is more effective to write a novel in a non-linear fashion. That is, I write each scene in the order of its importance to the overall plot, not necessarily the order of appearance in the final book. I might right the last chapter first and vice versa.
I also learned that writing novels is very much like a scientist writing research proposals. In both cases one conceives a new idea, does the fact-finding to give it some credibility, writes it up in the most compelling manner, and tries to convince someone to buy it.
If you could, what advice would you give to past self yourself before embarking on this journey?
It's the writing that's important.
Don't waste too much time trying to market that first book. Start the next one. And then the next. After you've written your fourth or fifth book, you might finally have something good enough to justify significant marketing effort.
How many people would you ideally like to reach with your books?
Depends on the book. One is a children's book. One is young-adult. My 1960s memoir was written for a niche audiencea(cademics, especially from the 1960s – 70s era). My most recent book, "Mrs. C: A Holiday Fantasy," is aimed at an audience that enjoys Christmas stories.
But most of my mystery-thriller novels should appeal to a broad spectrum of adult readers.
What has been the biggest challenge and frustration during the process to date?
The biggest frustration has been finding a traditional publisher who sees the commercial potential of my books.
Accordingly, my overall strategy has been to focus on constantly improving my writing and garnering independent recognition for my books in award competitions. In that, I have been successful with nearly all my books. My 1960s memoir, in fact, won the 2016 Book Excellence Award in the autobiography category.
What's your biggest strengths when it comes to book a) writing, b) publishing and c) marketing?
My biggest strength in writing is that I am not afraid to use the "delete" key. I strive to keep my prose crisp and keep the action moving.
In publishing, my biggest strength is in honing an unwieldy manuscript into a readable book.
In marketing, my biggest strength is my website: www.samperone.com
What's your biggest weakness when it comes to book a) writing, b) publishing and c) marketing?
My biggest weakness is marketing. I am simply not very good at self-promotion.
My biggest weakness with writing is punctuation. I'm constantly referring to the literary guide.
My biggest weakness with publishing is the editing process. (see above reference to punctuation issues!)
When do you think you will you write your next book?
I'm always writing my next book. I typically work on more than one at a time, at least mentally.
I'm currently finishing another memoir (about the 1940s and 50s) which should be out next year, while working on the sequel to my earlier children's book, "Star of the Future."
Are you self published or did you use a hybrid publisher, or a traditional publisher?
I'm happy to say that I recognized early-on the benefits of independent publishing with modern print-on-demand digital technology. I chose iUniverse in 2002 to publish my first book and have worked with them for a total of ten published books.
FEATURED AUTHORS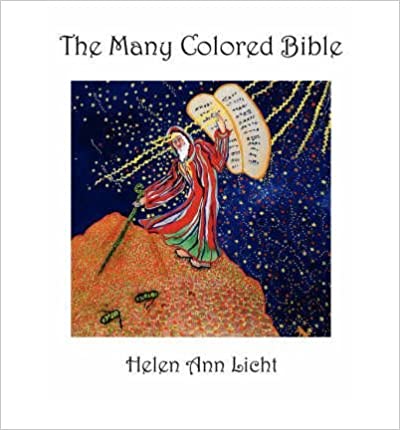 Interview with Helen Ann Licht
Worrying if I was telling too many secrets Leaving out so much.
Keep Reading »