Interview with Rosemary Poole-Carter
Author of Only Charlotte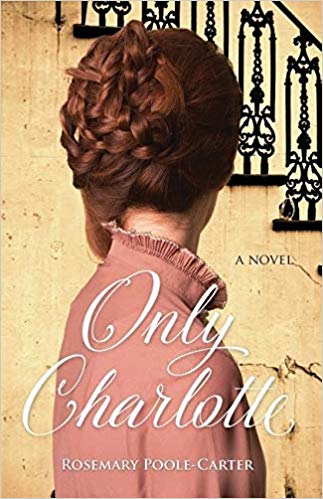 Where are you from originally and where do you reside now?
I was born in Texas, have lived most of my life in Houston, and currently reside in North Carolina.
If you currently reside somewhere besides where you were born, what's the story that lead from there to here?
Born in Fort Worth, TX, I left for college in Austin and then work in Houston. In recent years, after all our grown children moved east of the Mississippi River, my husband and I decided to settle in the Piedmont, a little closer to family.
What made you decide to write and publish your first book?
I don't remember a time when I wasn't making up stories. In 6th grade, I wrote my first novel, believing it would be published–although, it never was. My road to novel publication was circuitous, but somewhere on the journey I found my muse in combining history and mystery in Louisiana, home of my grandparents and setting of my four novels.
How would you describe your books to first time readers?
I write historical fiction set in the post-Civil War American South, blending mystery and love story elements with the Southern Gothic.
Who do you feel is most likely to connect with the topics you write about?
Readers who are concerned about issues of misogyny and racism and have a little trouble with authority figures abusing power might connect with my characters and their striving for decency at a difficult time in history.
What unexpected or surprising thing did you learn during the process of writing and publishing?
The process never gets easier, but it is always interesting. Holding one's published novel in one's hands is lovely, but the writing of it–imagining, researching, creating the world of the story–is lovelier still.
If you could, what advice would you give to your past self before embarking on this journey?
Make working on your craft a priority–you don't have to please everybody else in the house and get all the laundry done and folded before you allow yourself to write.
How many people would you ideally like to reach with your books?
There's no magic number. I put a lot of things in my books that interest me–social history, art, drama, nature, complex relationships, medicine, mystery, etc.–and would be happy to reach more readers who share some of those interests.
What has been the biggest challenge and frustration during the process to date?
The book marketing world has changed dramatically in the last decade or so, and some of those changes are not particularly friendly to writers and indie bookshops.
What's your biggest strengths when it comes to book a) writing, b) publishing and c) marketing?
I believe my biggest strength is my stubborn perseverance in writing and rewriting until the story is told. So much of publishing and marketing is out of my hands. I do some promotional activities and am most comfortable with offering library programs or participating on conference panels, offering information and encouragement to others.
What's your biggest weakness when it comes to book a) writing, b) publishing and c) marketing?
Introverted as I am, I find marketing can be exhausting.
When do you think you will write your next book?
Right now. My work-in-progress, set in Galveston and East Texas, is taking shape.
Are you self published or did you use a hybrid publisher, or a traditional publisher?
Only Charlotte (2019), like my earlier novels What Remains (2002) and Juliette Ascending (2007), is published traditionally by a small press, Top Publications, Ltd.
FEATURED AUTHORS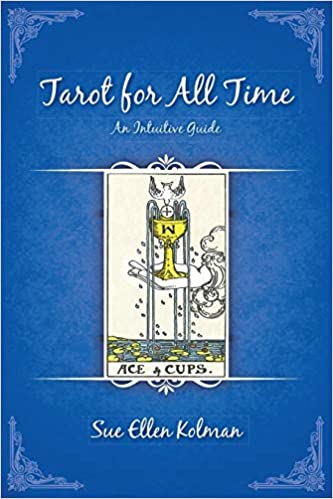 Interview with Sue Ellen Kolman
Believe in yourself and know that you are enough.
Keep Reading »