Interview with Ronn Munsterman
Author of SS Assassins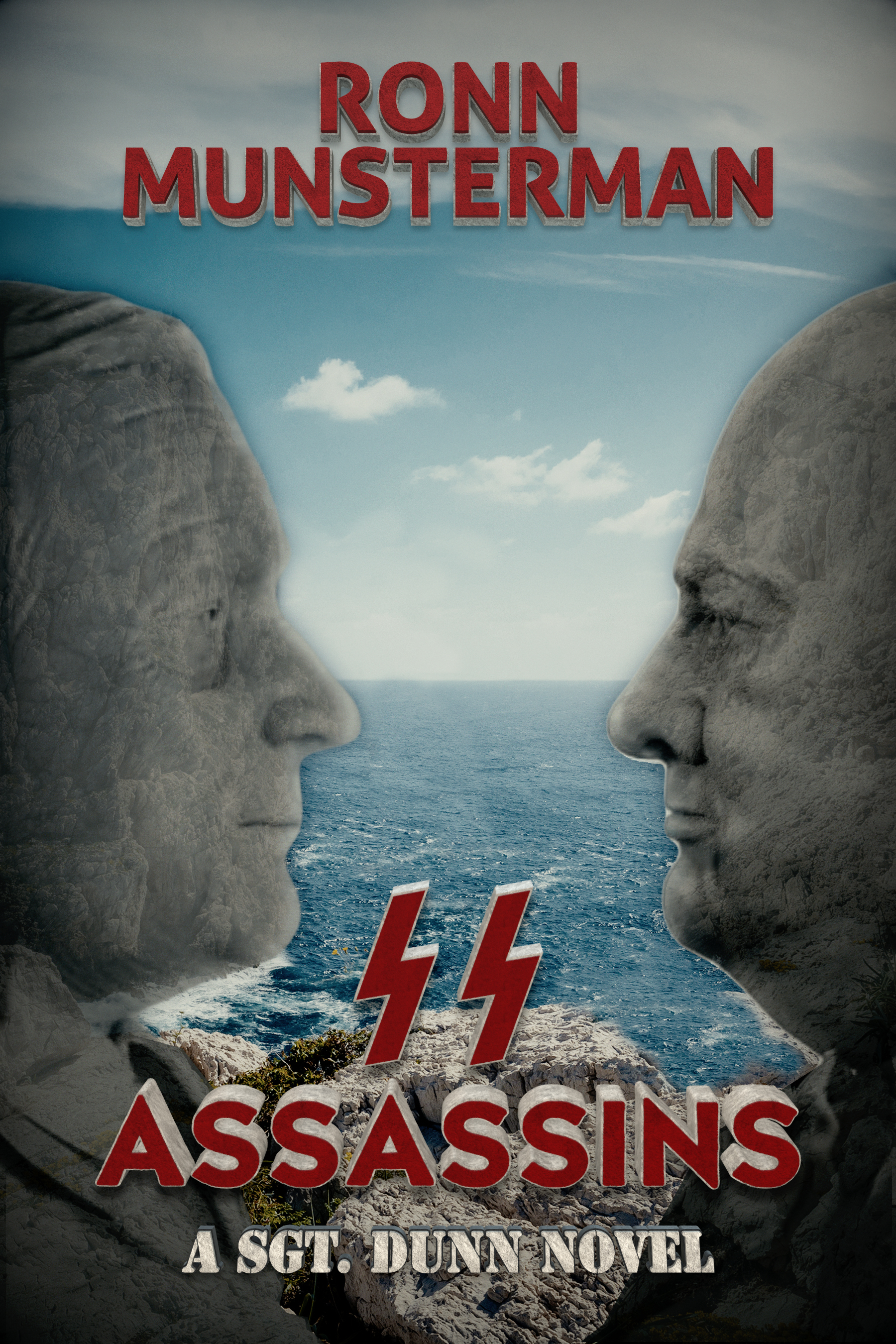 Where are you from originally and where do you reside now?
I grew up in mid-town Kansas City, Missouri about 2 miles from the famous Plaza. I'm a huge Royals fan and got to see their second game ever, a 17 inning win over the Twins. I was in the sixth grade when the Chiefs came to town and am thrilled they are returning to the Superbowl in 2020. We live in Iowa now.
If you currently reside somewhere besides where you were born, what's the story that lead from there to here?
In the early 90s, we moved from KC to my wife's hometown in northeast Kansas. I got a job with Quaker Oats as a Senior IT Analyst in St. Joseph, MO, and worked there for quite some time, but the company decided to close the plant. I transferred to the plant in Cedar Rapids, IA in 2000 and we've been here ever since. Summers are great . . . winters, not so much. Still not used to snow on the ground for three months!
What made you decide to write and publish your first book?
This is a two-part answer.
Part I
I'd been writing short stories for a good long time, most of my adult life. I sold my first one in 2003. A couple of months before I got the exciting news from the magazine editor, I decided I was ready to write a novel. I have always loved WWII history and my parents both served, as did two uncles, one of whom earned the Silver Star (Europe), and the other the Bronze Star (North Africa). With this connection and fascination, WWII was clearly the right setting for me to write about. I cast about for ideas and who the main character should be and quickly settled on Sgt. Tom Dunn, a U.S. Army Ranger stationed in England. That first book, Operation Devil's Fire, started a multiple book series whose latest book is SS Assassins. I'm working on #13 right now.
Part II
The first book I published, however, was non-fiction. I'm a professional and volunteer scholastic chess coach. My wife suggested in 2009 that I write a book for other parents and coaches on how to teach chess to their kids or scholastic chess club members. I published that book, The Chess Handbook for Parents and Coaches, in 2010. I'm proud to say it does well and is even carried in the United States Chess Federation's (USCF) online store since 2010.
What I learned from self-publishing that book made it so much easier to do for the subsequent twelve novels.
How would you describe your books to first time readers?
The Sgt. Dunn Novels are WWII Action Thrillers. We follow Sgt. Dunn and his squad of lethal Rangers on top secret missions all over Europe, beginning in May 1944. Dunn is by far the best Ranger in his outfit and his performance on the missions highlights his quick thinking and problem solving creativity. British Commando Sgt. Malcolm Saunders, who was Dunn's nemesis early on, and his squad occasionally work with Dunn on joint missions, but also appear in the books with their own top secret missions.
I do heavy research for each book, everything from location (Google Earth), weapons, aircraft, and vehicles, to historic people like Roosevelt, Churchill, Hitler, and Albert Speer. Oftentimes the stories are based on real events. For example, in the latest book, SS Assassins, President Roosevelt and Prime Minister Churchill have a conference in Sardinia. The Nazi SS gets wind of it and plans to assassinate both leaders. Our heroes Dunn and Saunders and their men are sent to prevent it.
In addition to the top secret missions (40 plus so far), we get to see Dunn and Saunders in their personal lives off base, so a little romance, too. In some of the books we get to see Dunn's younger sister, Gertrude's, adventures as she contributes to the war effort.
Who do you feel is most likely to connect with the topics you write about?
Readers who are fascinated by WWII will enjoy the books. My readers often have family members who served during WWII and when they write to me, they tell me their individual stories, which is a humbling experience for me. Readers who are interested in details of weaponry and tactics will enjoy the books. On the other hand, readers who enjoy reading about the people of the Greatest Generation will appreciate the strength of the characters when in action, and the love they can feel when off the battlefield.
What unexpected or surprising thing did you learn during the process of writing and publishing?
Learning to be a disciplined writer was the perhaps the most important skill I developed. Being able to write every day, hitting my word count (2,000 per day, about 7½ book pages) was critical to keeping each book going on the path to publication. Being a disciplined writer means writing even—especially—when you don't feel like it.
I learned to appreciate the pure joy of when the creativity of writing simply takes over. Because I plot the books, I know roughly what will happen. However, once I start a chapter, unexpected things occur that are fresh and come out of nowhere and are a sheer delight to write.
I feel so very grateful for the reader response to the books. Starting with my first novel, the personal stories I mentioned above from readers, unexpectedly taught me that while for me the book began simply as that, a story I wanted to tell, the readers often felt a connection I hadn't foreseen based on their personal history with someone who fought and or lived during that time.
If you could, what advice would you give to your past self before embarking on this journey?
Trust and believe in yourself. Tell the truth of the story. Be a disciplined writer: hit your word count. Find people you trust to be your FIRST READERS to get honest feedback. Don't be so hard on yourself. Enjoy what you're doing.
How many people would you ideally like to reach with your books?
The honest answer is as many as possible. I would like to share my stories with as big an audience as I can have. I write in a wonderful genre with many terrific writers and wonderful, knowledgeable fans.
What has been the biggest challenge and frustration during the process to date?
Early on, it was learning how the market works and what price was best for my book(s). It took me four months to finally figure this out to some degree, although I'm certainly not an expert at marketing.
What's your biggest strengths when it comes to book a) writing, b) publishing and c) marketing?
I love storytelling. I love the process I use: plotting, researching, and writing. I confess to even loving editing after the first draft is done. For the publishing aspects, I'm very detail oriented and am typically very precise during that process. For marketing I employ Amazon's Countdown Deals, rotating through the twelve books. I stay engaged with the readers by answering every single email I receive and have become friends with some wonderful people. I write the occasional blog post and send a Tweet now and then.
What's your biggest weakness when it comes to book a) writing, b) publishing and c) marketing?
Sometimes I have doubts about the story and whether it's working and will work for readers. When that happens, I have to remember to trust myself and just continue writing. Any problems that I may be concerned about are resolved either during the writing or editing process. With respect to publishing I feel comfortable, but for marketing, I'd say I could do more.
When do you think you will write your next book?
I'm currently working on Sgt. Dunn Novel #13 right now. I'm about 50% done with the first draft. I know this because I plot the entire book and know about how many words it will have at the end. In addition to this series, I'm researching a U.S. Navy WWII series that will take place in the Pacific Theater, starting around July 1943.
Are you self published or did you use a hybrid publisher, or a traditional publisher?
When I decided to self-publish the chess book, that set the stage for all that happened afterward. It was a great decision for me. I feel blessed that it was.
FEATURED AUTHORS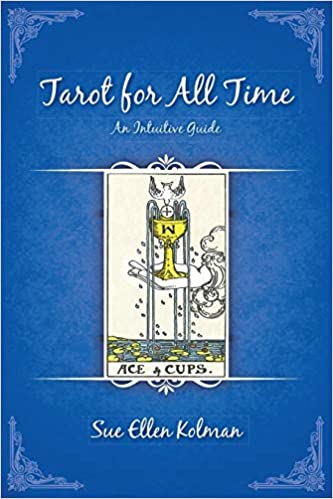 Interview with Sue Ellen Kolman
Believe in yourself and know that you are enough.
Keep Reading »