Interview with Reverend Dr. Linda De Coff
Author of Bridge of the Gods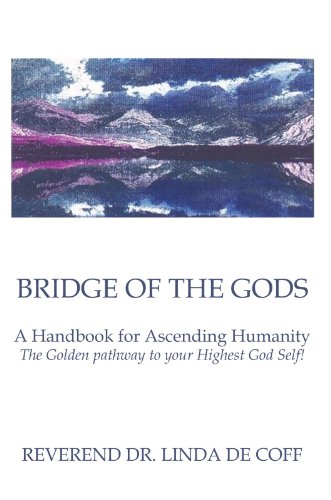 Where are you from originally and where do you reside now?
Born in Washington, D.C.
If you currently reside somewhere besides where you were born, what's the story that lead from there to here?
After World War II, my father was relocating for work, and so I travelled up North with my father, to stay at my grandmother and grandfather's home in Beverly, Massachusetts.  My mother and sister remained in Washington D.C while my mother was giving birth to her 3rd  child, and  joined us several months later.  By the time I was 5, my parents had found a wonderful home in Wenham, Ma., where myself and my soon to be 6 siblings would grow up, close to the ocean and the most beautiful surroundings.
In my teens, I had the privilege of touring around the local states as lead singer of a popular band.  Life was expanding for me now, and thereafter, I received a scholarship at Boston University to major in the Theatre Arts.  Here, I was selected to star in a re-write of a musical by Rogers and Hammerstein, after which they invited me to visit New York, where they would introduce me to producers at 20th Century Fox, etc.
Upon finishing college, I returned to NYC to pursue my career in acting, and quickly got a lead role in a television series.  My career in performing delighted me for many years, and I had the most wonderful roles, with opportunities to see different parts of the world.  Yet, since childhood I had always had interest in 2 things, acting or researching the mysteries of the universe.  I thought; there is more, beyond the joy of performing, and began studying metaphysics, the essence of being, the laws and principles of the Universe, Mind and Consciousness.  During this time, I had homes in New York and California, and would travel back and forth…once again broadening my horizons and finding favorite things to enjoy, unique to every environment.
After obtaining my ministerial certificates and Doctorate of Divinity, I then returned to New York, where I established New Thought Institute of New York, gave many seminars and lectures at Carnegie Hall and other wonderful locations.  My career in acting had certainly prepared me for comfortability with audiences in every way.
When I felt I had achieved what I wanted to in New York, I wanted more space and moved to Florida, and expanded to create New Thought International, Inc.  Now, I am back at my family home, caring for my mother who is almost 100 years old.  Full cycle?  I don't know.  One never really knows what is ahead, but I am sure I will be Divinely Guided as always, and so just enjoying the moment, relishing the opportunity to successfully complete the books I had in mind, and looking forward to the next step.
What made you decide to write and publish your first book?
I never thought of myself as a writer, until I was giving Services as a minister in NYC.  Yet, it seemed that the moment I took pen to hand, ideas began to flow related to the potential for unlimited evolution.  As time went on, I began to get a vision of Divine potentialities, and I knew that "without vision, the people perish".  So, I was compelled to write my first book, BRIDGE OF THE GODS, in the hopes that every person who had interest in healing their lives would find the same blissful inspiration and hope that I had come to realize.  A book is universal, and nowadays can be read anywhere around the world, in multiple formats.  It seemed the very best and most important thing to do, so all people everywhere could benefit.
*Read the article "Why I wrote Bridge of the Gods" on my webpage for Bridge of the Gods:  http://revdrlindadecoff.com/?p=2658    Here you will also full complete overview, along with 12 chapter descriptions, quotes, etc.
How would you describe your books to first time readers?
Easy to read.  Dynamic, moving from where you are now to the Highest Realms of wholeness, bliss and peace.  People have said:  "You cannot be the same on the other side of these reads!"
Who do you feel is most likely to connect with the topics you write about?
Anyone seeking a better life, to advance spiritually, to find the glowing Truth about themselves, to overcome limitations of every kind, to discover their Eternal Oneness with the Divine.
What unexpected or surprising thing did you learn during the process of writing and publishing?
I never thought I would be able to complete all the works that had come into my mind almost 20 years ago, and yet, by some Act of Divine Grace, here I have completed all books of this series…a lifetime of works and then some.
If you could, what advice would you give to past self yourself before embarking on this journey?
I would keep knowing, as I have from the beginning ~ Just have Faith the right ways and means shall appear to accomplish your every good purpose.  Open to the Divine influx, and you can and will do all you have set out to do.
How many people would you ideally like to reach with your books?
Everyone who has any interest whatsoever in self-improvement of any kind, most particularly those who are caught up in frustration, unhappiness, chronic conditions…that they may see the Light, free of troublesome conditions, and enjoy the bliss of Divine Life always available to all who seek.  Nothing makes me happier than to hear that someone has successfully overcome.
What has been the biggest challenge and frustration during the process to date?
Truly, I cannot think of anything.  Once I had released on "wanting someone else to do the publishing", and was willing to stretch and learn all the ways to physically create a book, including formatting and putting in hyperlinks, etc. for digital…the way was easy and very freeing.
What's your biggest strengths when it comes to book a) writing, b) publishing and c) marketing?
A. In the creation and writing of my books, I have been blessed with a natural gift to be able to transport the reader, so that they actually experience elevation and transformation while reading, to be able to cause vision and blockbusting realization (the "ahas").  To me, writing is like a musical score, and it is important to give the reader a variety of ways to incorporate the meaning for themselves.  Thus, along the journey of any book, there are many transcendent stories to relate to, soaring meditations and exercises to nurture and empower, all given in an easy and joyous way that the loftiest and most mystical Divine Truths of Being can be felt and easily understood and implemented by all.
B. After a lifetime of involvement in the Arts ~ First as a leading Actress on B'way, TV & Film, and now as an international speaker and author on Advanced Spiritual Consciousness, I am very familiar with all forms of press and publishing.  Thus, the publishing of any book is now an easy task for me, as once the all-important content has been accomplished, I have come to the place where I can now put a book together on my own (having learned the technology) and all the steps entailed.
C. In marketing, once again, having had so much experience re: publicity and the creation of websites, etc. I understand what the public needs and what would inspire a person to want to read my books. Presentation is everything and should reflect the content.  It is very important to be able to put yourself in the "reader's shoes".
What's your biggest weakness when it comes to book a) writing, b) publishing and c) marketing?
I would say that marketing is the biggest area I need to currently work on.  Writing and publishing do not pose any issues, as when writing, I simply feel compelled from within and am happily and totally absorbed while creating.  Publishing is more of a technical issue, getting the work copyrighted, making sure the set up and design truly reflect the substance, creating compelling covers, making it available in digital and paperback forms, etc.  But with marketing, I am still formulating best avenues to pursue for press releases, reviews, etc.  Although I have a very strong presence on line, in social media, etc. ~ I do need to hone in on services and outlets that will be of greatest benefit.  There are so many available to an author, it can be overwhelming at times, but, this is where I would like to concentrate now, defining those ones that are best and most fruitful for me to pursue.  I very much enjoy radio, and am thinking of having my own show.  There is much to explore.
When do you think you will you write your next book?
I do have an idea for a new book to complete by next year, but after having accomplished 10 very key books on "Attaining Divine Consciousness, I will wait until the muse strikes, and do need to focus now more on getting the word out.  I do feel I have said all I need to say in terms of sharing the profound vision for humanity that came to me.  My intent was to give an entire picture to the reader of Highest States of Being that can be achieved in every major of common human concern, including Eternal Prosperity, Romance and the manifestation of Divine Love in its myriad forms, Immortality, Divine and Permanent Healing, and Limitless Freedom, along with very practical ways to achieve.  The Master Book is "BRIDGE OF THE GODS", which is really that golden bridge of Light, which through steady and very conscious effort we can build between ourselves and the Divine.  Every time, we set out on this highest path, even in the smallest way, everything in our lives changes for the profoundly better.  The transcendent attributes of the Divine become ours once again, as limitation, frustration and sorrow simply fade away to become a thing of the past.  This book touches upon every aspect of mental, spiritual, emotional, and physical evolution.  The ensuing books focus on particular subjects in depth.
Did you self publish, use a hybrid publisher or a traditional publisher?
With my first and leading book of the series, BRIDGE OF THE GODS, I used the services of Balboa Press, the independent publishing arm of Louise Hay's publishing company.  I indeed learned a lot through going this route, so much so that thereafter I was able to directly publish on my own, utilizing the wonderful features of Create Space, now under KDP on Amazon.
To view my Books & CD's on Amazon:  Visit:  https://www.amazon.com/s?k=Reverend+Dr.+Linda+De+Coff&ref=nb_sb_noss
FEATURED AUTHORS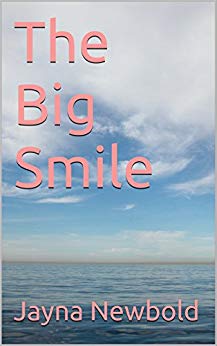 Interview with Jayna Newbold
Life tends to get in the way of the creative process.
Keep Reading »