Interview with Regina N. Rudolph
Author of Mariyah's First Day of School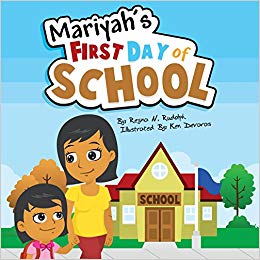 Where are you from originally and where do you reside now?
I am from a small town called Battle Creek Michigan also known as Cereal City Home of Kellogg's. I currently reside in Stafford, Virginia.
If you currently reside somewhere besides where you were born, what's the story that lead from there to here?
I had a dream to one day work at the Battle Creek Federal Center so after being honorably discharged from the United States Army I finally got the opportunity and started working at the Hart-Dole-Inouye Federal Center, formerly the Battle Creek Federal Center, in Battle Creek Michigan as a Temporary Contract Employee with Linda Weston Personnel (Temporary Agency) under the title of Management and Program Analyst at the Defense Reutilization and Marketing Services (DRMS). I was hired to work closely with Program Managers and attend weekly closed meetings regarding the GAO Audit concerning DRMS. On top of my other duties I took the initiative to volunteer working with the Program Manager who managed the Intern Program at DRMS for Federal Employees.
I was very interested in becoming an Intern myself so I applied multiple times and interviewed continuously for various positions under the Corporate Intern Program. I remember applying for an Intern Contract Specialist Position located at FT Belvoir VA and Battle Creek MI. I was selected for an interview and the day of my interview my son got sick and I had to take him to the Doctor so I had to contact the Interview Scheduler and explain that I would need to reschedule if possible because I had to take my son to the doctor. She explained that there was no availability to reschedule so I couldn't interview. A few days later I received a phone call while I was at the park with my son and it was one of the Intern Program Supervisors. She asked me would I be interested in an interview later that afternoon. I said Yes and rushed home to prepare for the Interview. About three weeks later I received an email stating that I was selected for the Contract Specialist position under the Corporate Intern Program for Federal Employees. I contacted the Program POC to see if I was selected for the Battle Creek, MI location or the FT Belvoir Virginia location. She explained that they would need to call me back to get the information. Later that afternoon she called me back and said pack your bags! You're going to Virginia. So, this is what led me to Virginia.
What made you decide to write and publish your first book?
 I decided to write the children's books to encourage my children as well as other children to read.
How would you describe your books to first time readers?
They guide children through the early stages of childhood during the first years of school.
Who do you feel is most likely to connect with the topics you write about?
Children and parents.
What unexpected or surprising thing did you learn during the process of writing and publishing?
I didn't realize how many steps were involved with the production during the publishing process. I had several meetings and phases to complete from manuscript approval to image and cover approvals. I would say the image approval process was a little challenging because of the image bleeds from illustrator. My illustrator Ken Devaras was great and he revised what was needed with no problem!
If you could, what advice would you give to past self yourself before embarking on this journey?
Focus on market approach. My focus was to encourage children to read so primary focus probably should have been school libraries and public libraries so that children could have access to the book.
How many people would you ideally like to reach with your books?
As many as possible, I can't put a number on the amount of people and children that I would want to provide a positive influence.
What has been the biggest challenge and frustration during the process to date?
Unfortunately, I was unable to publish my second book which is What's for Lunch Jordan? Due to other business ventures. This book was completed shortly after I published Mariyah's First Day of School.
What's your biggest strengths when it comes to book a) writing, b) publishing and c) marketing?
a) writing – having enough content related to the subject
b) publishing – prior experience and where to go for publishing
c) marketing – knowing target market
What's your biggest weakness when it comes to book a) writing, b) publishing and c) marketing?
a) writing – grammar, punctuation and Editing process
b) publishing – illustration process and
c) marketing – marketing over all website development to marketing the book in general.
When do you think you will you write your next book?
My second book is completed and I am looking to begin the publishing process within the next few months.
Did you self-publish, use a hybrid publisher or a traditional publisher?
I self-published my book through Outskirts Press.
FEATURED AUTHORS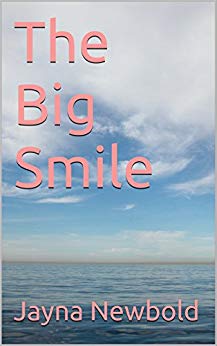 Interview with Jayna Newbold
Life tends to get in the way of the creative process.
Keep Reading »