Interview with Philippa Rees
Author of Involution-An Odyssey Reconciling Science to God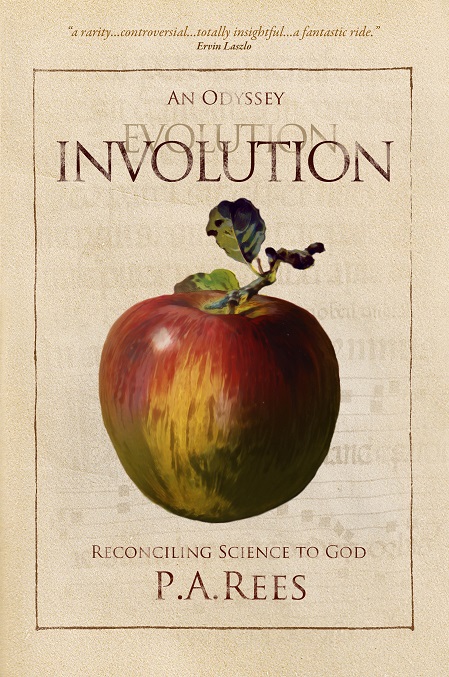 Where are you from originally and where do you reside now?
I grew up in South Africa, straddling extremes between the wilds of the bush and the African 'protectorates' (as they were called) on safari with my grandfather inspecting African schools and imprisoning boarding schools. I left after a year on a deserted island in the Indian Ocean.
I now live in Somerset UK in a collection of barns I converted to create a small arts center for classical music performance and painting.
If you currently reside somewhere besides where you were born, what's the story that lead from there to here?
The story lies deep, and could be laid at the door of George Eliot's novels. She painted a portrait of antiquity, traditions and poetic evocation of wonderful people, at ease and at home with history. Although South African landscapes have poignant beauty and drama the connection with people and culture is less articulate. I was in love with words and the landscapes that stimulated words.
The 'trigger' that brought me here was my divorce from my first husband, and the loss of my 'academic' visa in the US. So in a sense I was a circumstantial refugee, but glad of a British passport for both me and my two very young daughters.
What made you decide to write and publish your first book?
My first book 'A Shadow in Yucatan' ( a poetic narrative story set in the Southern United States in the sixties) was a very personal encounter with someone who had had to give up her baby to adoption. It seemed to encapsulate the sixties, so much optimism given up to reality.
The book featured here Involution-An Odyssey Reconciling Science to God' was prompted by a number of mystical experiences that made me see the nature of Creation entirely anew. The experiences compelled me to examine why science had missed the critical importance of an alternative reality- the reality attested by many mystics but also by scientific geniuses. I also wrote it as poetic narrative because the history of science is known but not through this lens of science as recovered memory. Science was running dry through its materialism, I felt compelled to re-float science through experience, not only my own but its chronology of genius.
How would you describe your books to first time readers?
Both seek (through very accessible poetic allusions and rhythms) to evoke things that lie deeper than the surface linear, time based, prose narrative. Prose (and the goose-step of grammar)keeps understanding of the multi-dimensional nature of experience to a superficial causality. I wanted to evoke the atmosphere and connections between the individual, his inner experiences, and his wider world, atmospherically, historically and philosophically. If we are all caught in the web of creation we each have a critical part to play in shaping it. The individual is central, and every life reflects that.
Who do you feel is most likely to connect with the topics you write about?
I think people who seek to connect with a life of meaning, who find in my work the affirmation that their unique dispositions and circumstances are not incidental. I think A Shadow in Yucatan evokes the nostalgia for the optimism of the sixties, and re-validates that (disappointed) hope.
Involution is a work for those who know that the materialism of science is not enough, but also cannot find the 'spirito-flaky' alternatives fully nourishing either. In a way it offers a spiritual science. It's hypothesis is that memory is an immortal field, dipped into by genius and brought to the surface of proofs and validation. But the surface' forgets the under-lying inspiration. The story of science is told by two companions Reason and Soul travelling through the history of scientific understanding, and being pretty irreverent about one another!
What unexpected or surprising thing did you learn during the process of writing and publishing?
I suppose I discovered why George Eliot had been my constant 'mentor'. Her depth and economy, and mostly her love of her characters made me see that poetic narrative was the way to engage readers emotionally, not only rationally.
Self publishing forced me to master design of both covers and print, and to make the jump between writing and my (hopefully) readers. A work in your head has to make that jump too.
If you could, what advice would you give to your past self before embarking on this journey?
I had to live the life first to acquire the wisdom to give advice to myself! But patience to await the ability to capture ideas in ways that communicate to others, and a sort of waiting for the season of creativity. If I tried to 'force' writing it was inevitably strangled. Digestion takes its own time!
How many people would you ideally like to reach with your books?
Every single reader that is kindled by my work is a gift. I do not believe there will be many, not because they are difficult, but because they ask for a reader to be vulnerable, open, and curious.
Modern life, twitter, and text messages close people down. I should have been a contemporary of George Eliot!
What has been the biggest challenge and frustration during the process to date?
Reaching those I know exist. I am a bad sales woman. My frustration lies within my reluctance to push or prevail. I cannot do it. My works do not fit any pre-known 'genre' so marketing is almost impossible when people ask what other works do your resemble? They cover the subjects in many works from memoir to hard scientific non-fiction, but in a new and different way.
What's your biggest strengths when it comes to book a) writing, b) publishing and c) marketing?
Writing? The easy part. I can write and love the shaping of words to convey characters and places, and dialogue. I am told I convey unforgettable people richly and immediately.
Publishing? I think my works are indistinguishable from professionally produced works because a book has its own aesthetic. Involution was awarded Runner-up Book of the Year (2013)by the Scientific and Medical Network.
Marketing? I can speak with ease, and have lectured to enthusiastic audiences, So diect marketing is my only 'marketing' strength.
What's your biggest weakness when it comes to book a) writing, b) publishing and c) marketing?
Writing? I am something of a perfectionist so cannot let anything go that could be better.
Publishing? I want the same perfectionism applied to book structure and printing. This mitigates against compromise!
Marketing? Needs me to overcome every reluctance to sell myself. If I speak about my work I sell ideas, and ideas belong to everyone. If I try to sell a book it is just a book that must compete against the claims of many equally worthy books.
When do you think you will write your next book?
I have spent the past three years writing a memoir which is completed. It is the story of my extraordinary life and the ways in which that life fed meticulously into my theory of Involution. My life was the book I first read, and in reading it I have come to understand not only my own life, but the orchestration of every life. Every life uncovers the Quest that Life itself has in each of us.
Are you self published or did you use a hybrid publisher, or a traditional publisher?
I self published my two published works. I have had short stories published in literary magazines and won a few prizes. I hope to find a small publisher to take on the memoir.
FEATURED AUTHORS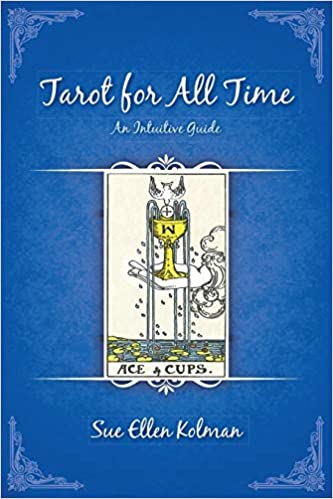 Interview with Sue Ellen Kolman
Believe in yourself and know that you are enough.
Keep Reading »