Interview with Nancy Clark
Author of The Energy Healer's Guide: An Integrative Medicine Program for Self Development and Teaching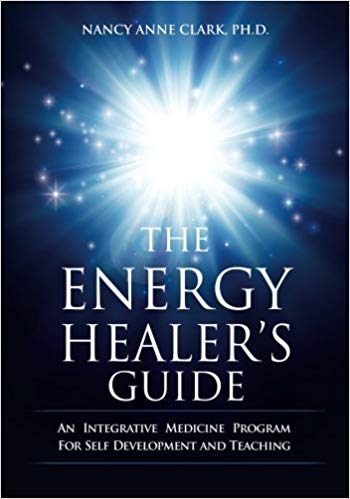 Where are you from originally and where do you reside now?
I was born in Minnesota and now live in Arizona.
After high school and college in Florida, I traveled around the world. Marriage brought me from California to the Far East, Illinois, to Europe and then Wisconsin. There I decided to go back to school for graduate degrees.
In 1991, I was invited to speak at a conference in Montreal. There I met a MD/psychologist and together we began working on projects to reduce stress in post communist countries. I spoke, taught, saw private clients and had summer camps for teens (to give kids a sense of self identity) in the Czech Republic, Poland, Slovakia and Hungary.
One weekend I was invited to take a few days off in Austria where I met a woman who had a conference center. I was invited to come back and teach. This lead me to working in Germany and Switzerland as well. Not long after, I was asked to speak at a conference in Israel that started trips there and to Turkey.
In time, there was less work in Europe and I was offered a contract to teach and see clients in Japan. I spent 3 months a year for 10 years working in Japan. It all ended with Fukushima. After that time I focused on the US and Canada.
What's the story that lead you to write your first book?
My work always had a spiritual bent. In Wisconsin I taught several groups that included many nuns and priests.
One night I had a dream that was so profound that I couldn't stop thinking about it. In the dream, spheres of light became visible to people everywhere. Although they were spheres of light, they were entities, beings. They were helping to enlighten earth. I felt I had to write the story to let the world know what I had experienced. Of course the book included much of the information I was teaching at the time. In my travels I realized that people all over the world were undergoing an expansion of consciousness that would lead to a change in the world and everything in it. The book was titled Earth In Ascension. It has been translated into about 8 languages.
How would you describe your books to first time readers?
My books have always been based on my teachings – the subjects I knew best. I have written 5 books and there are 3 mini books ready to go. They depict my understanding at the moment. It is important for my audience to grow along with me.
Who do you feel is most likely to connect with the topics you write about?
Certainly people who are on their spiritual path or feel they are in service to humanity would be attracted to the books. They all teach techniques. I want the readers to learn new, practical ideas for themselves as well as having a greater awareness of what is happening to Earth.
What unexpected or surprising thing did you learn during the process of writing and publishing?
Let me mention the unpleasant surprising thing first. I was told of a publisher who published a monthly magazine and books as well. She agreed to publish the book and in a short time, it had sold out. I was excited to get my check as she was selling from her warehouse. When I got there, she told an employee she was too busy to speak to me. Instead of a check, she had used the money to print several thousand more books. That was my unfortunate learning experience.
The books that followed, I decided to have printed myself using printing companies in my area. It is an expensive process. Then I wrote The Energy Healer's Guide. At that time I self published using Kindle. I found it very easy to use.
If you could, what advice would you give to past self yourself before embarking on this journey?
Know that each book is written for its time. I would like to go back and update each one but I must go on to new ideas.
How many people would you ideally like to reach with your books?
I don't have a number in mind. Having a best seller doesn't appeal to me. I just put it out to the universe that everyone who could profit from my books will find them.
What has been the biggest challenge and frustration during the process to date? See below
What's your biggest strengths when it comes to book a) writing, b) publishing and c) marketing?
a) writing – The writing is the easiest part. I have no problems devoting time or worry about inspiration. Words just flow. I definitely make a blue print or format ideas for the entire book before starting.
b) publishing- Using Kindle made this process easy. The only problem I have at the moment is formatting for an eBook. I started then stopped for several weeks. Now I cannot tell where I left off formatting.
What's your biggest weakness when it comes to book a) writing, b) publishing and c) marketing?
C) Marketing- Definitely the most disliked aspect. I am not one for promoting myself. That is why my books are often used in course material as I teach.
When do you think you will you write your next book?
As mentioned earlier, I have 3 mini books that I will publish next. They are all fun and include ways to teach yourself new skills and techniques.
Did you self publish, use a hybrid publisher or a traditional publisher?
I will continue using Kindle.
FEATURED AUTHORS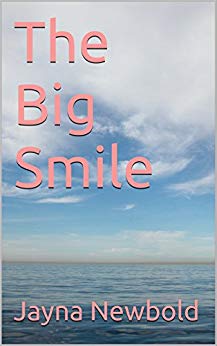 Interview with Jayna Newbold
Life tends to get in the way of the creative process.
Keep Reading »