Interview with Maureen Scanlon
Author of My Dog Is More Enlightened Than I Am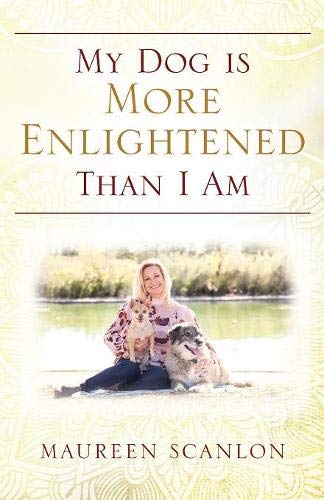 Where are you from originally and where do you reside now?
I grew up in Glendale, Az. I live in Mesa, Az now.
If you currently reside somewhere besides where you were born, what's the story that lead from there to here?
I was married young, spent time living in Germany and Monterey, CA where my ex-husband was stationed in the military.
What made you decide to write and publish your first book?
I never aspired to be a writer, in fact, felt I was better verbally. One day my best friend saw a professional photo I had taken and said "I see this on the cover of a book". I said, "ok, I guess I'm writing a book".
How would you describe your books to first time readers?
My book is like sitting down to a conversation with a good friend. It makes you realize how simple life can be if we just watch how our furry friends enjoy the uncomplicated joy of life.
Who do you feel is most likely to connect with the topics you write about?
Anyone will relate to this book. Whether you love animals, have had difficult past experiences, or just want a new mindset of positivity, you will get something out of this book.
What unexpected or surprising thing did you learn during the process of writing and publishing?
How easy it was to write! If I felt like writing I did, if I wasn't in the mood, I didn't. Ideas just flowed when I was joyful about the process.
If you could, what advice would you give to your past self before embarking on this journey?
I would probably research the marketing portion more beforehand to get a plan. It was a fun journey and I love learning as I go…
How many people would you ideally like to reach with your books?
The entire planet of course 🙂
What has been the biggest challenge and frustration during the process to date?
The biggest challenge has been getting the book to those who will benefit. When people think self help, they get gun shy. This book is not a lecture, it's a fun sharing of experiences and suggestions that everyone can enjoy.
What's your biggest strengths when it comes to book a) writing, b) publishing and c) marketing?
My biggest strength has been just believing in the message of my book. I just continue to be me and I have been able to share it genuinely with everyone.
What's your biggest weakness when it comes to book a) writing, b) publishing and c) marketing?
Sorting out spammers has been challenging, since I like to believe everyone is inherently good. I'm not a sales-y person so I really believe the right opportunities will find me.
When do you think you will write your next book?
I am planning to start in 2020. I feel I will be guided when to start. I have it ready to start and it will be the same premise with a relationship spin.
Are you self published or did you use a hybrid publisher, or a traditional publisher?
I used an assisted publisher and loved the process. They did an amazing job on design, cover, and editing.
FEATURED AUTHORS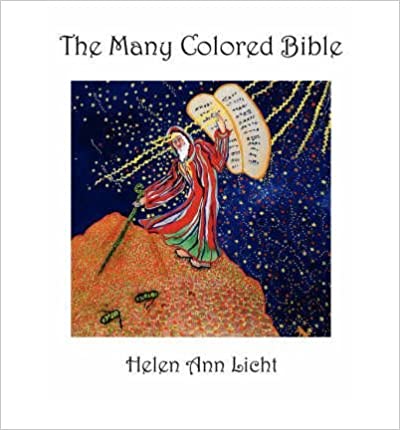 Interview with Helen Ann Licht
Worrying if I was telling too many secrets Leaving out so much.
Keep Reading »