Interview with Marty Hill
Author of The Professional's Guide to Technical Ministry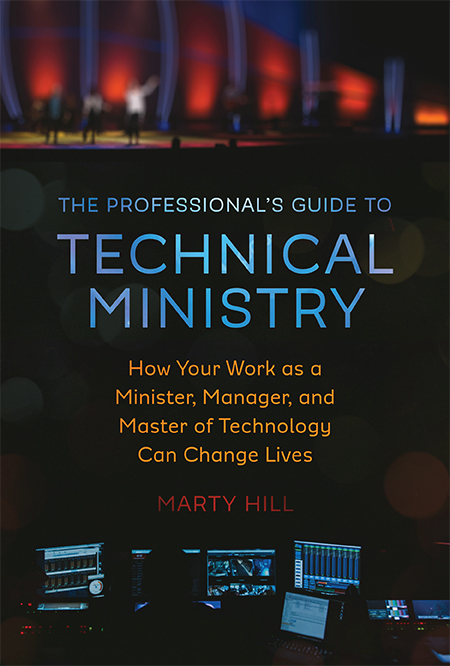 Where are you from originally and where do you reside now?
Originally from Arlington, TX, where my wife, Lavonne and I raised our children, we now live in San Antonio, TX.
If you currently reside somewhere besides where you were born, what's the story that lead from there to here?
Currently residing somewhere besides where I was born, the story that lead from there to here is not a short story! When my father passed away when I was five-weeks old, my mother turned to the church to help make sure her children were raised properly. I grew up in church, and as I became older, I found myself more and more involved at our church, and others in Grand Prairie. I had become a good musician on the trombone and a vocalist and found myself playing or singing at these regularly. After I received my degree in Music Education from what then North Texas State University, now the University of North Texas, I returned to Grand Prairie to begin a teaching career. Throughout this time, I was still involved in music ministry teams at the Baptist Student at NTSU and playing and singing at churches in the area. I was also in a Christian rock band playing in churches, youth camps and anywhere else we could play.
Lavonne became my wife in my third year of teaching. Taking a year off teaching to help my mother in our family business, I never went back to teaching. Starting another Christian rock band, we served by playing and singing in churches, which kept me still very much involved in ministry.
Years passed, and I was wondering what I would do with my life. There was my music degree, and then through all the years working in and running our family business studying computers, I had a knack for that. There was also a radio/TV course I had taken years back, so that in the back of my mind. Lavonne and I just knew the family business, dry cleaning, was not what God had planned for our lives.
By the mid 1990s, I approached the worship leader at our church with an idea, and mentioned to him if they ever decided they would like to some things with video in the worship service, I had some cool ideas on what we could do. He listened, but nothing ever happened with that. At least not for about 6 months, when, in 1995, I was at the church doing charts for the worship leader, when the senior minister, Randy Frazee, pulled us both in his office and asked me if I would like to come on staff and start a media ministry. There was no ministry for that at the church and the concept at the time anywhere was relatively new.
With this invitation to start this ministry, it would also include the role of Assistant Music Director. I could use my music skills, my video skills and my computer skills. All my passions all in one job. No longer would I have to decide which field in which to look for a job. God had prepared me years ago for this job! The tears flowed, because in an instant it was obvious this was God's handiwork being completed in His timing.
I worked at Pantego Bible Church in Arlington/Ft. Worth until 2011, when he led us to Monument, Colorado for three and half years. We were blessed with lifelong friends in our short time there, and then he moved us to our current location of Oak Hills Church in San Antonio, Texas where we have been since 2014.
What made you decide to write and publish your first book?
I decided to write and publish this first book because I had been aspiring for years to write. I had written one about 10 years earlier, but it was more one just to document many things God has revealed to me and how he revealed them. By the time I finished the rough draft 1.0, it was more of an autobiography. It still sits on my hard drive and maybe someday it might be of more use. I have used one part of it as the basis of my next book and not making so autobiographical.
The motivation for writing The Professional's Guide to Technical Ministry was also years in the making. When I first started in full-time technical ministry, I attended quite a few conferences. After several years, I was growing more and more frustrated with the fact that most every conference and every publication kept dealing with the elementary aspects of starting the ministry. I, and my ministry at our church, had grown to a point where we were searching for what was next. The answers were not forthcoming. One had to read between the lines and also network with others at bigger churches with larger budgets to find those answers. Through the years, this has become lesser an issue, but it still is a deficiency.
Also, I have now been in full-time ministry technical ministry for 25 years at the time of this writing, and I believe in passing on what I have learned. Everyone has different experiences, working with different job dynamics, those being working in different churches, different environments, with different pastors and other leaders among others. Therefore my experience is different that others, and so I should pass on what I have learned though my years.
Finally, there are few books on this subject. The Professional's Guide to Technical Ministry one attempt to help fill this void.
How would you describe your books to first time readers?
I would describe your books to first time readers by saying The Professional's Guide to Technical Ministry is a book written for Technical Ministry leaders. But, even though it is written with a technical flavor and there are sections specifically for the technical ministry, much of it applies to general ministry. Volunteer management, getting along with your pastor and other leadership apply to all ministries and the information here is valuable and some of it you will read nowhere else.
There is the story of when I was debating with myself on the chapter of Getting Along With Your Pastor. I mentioned it to Randy Frazee, who was now my pastor again at Oak Hills in San Antonio along with Max Lucado. He asked how my book was coming along and I told him it was coming along very well. The only thing was that I could not decide if I wanted to write this one chapter that weighed on my heart, but was afraid of really making some people upset and possibly shooting myself in the foot. He asked me what the chapter is about. "Getting Along With Your Pastor," I said. He broke out in huge laughter saying, "You have to write it!" Thinking of this chapter as the elephant in the room, it is the topic no one wants to talk about publicly because everyone is afraid they will be seen as a "toxic employee." However, it does need to be discussed and there needs to be accountability, humility and I believe transparency at all levels.
Who do you feel is most likely to connect with the topics you write about?
Those most likely to connect with the topics I write about in my current book will be those in technical ministry. Much can apply to all ministry. However, the title of the book will possibly keep those in non-technical people from picking it up.
My future books will probably be more personal and reach out to everyone.
What unexpected or surprising thing did you learn during the process of writing and publishing?
The most unexpected or surprising thing did I learned during the process of writing and publishing was when I began assembling content for the book. There was more about doing ministry than there was on how to do technical things. My original concept was all on technical gear, the latest and greatest, and how to do new and exciting things. When the book assembly began, everything I had learned and experienced manifested itself in people, in relationships. After a while, I said to myself, I better include more technical topics than I had already or I will disappoint my readers! I had become more minister than technician!
If you could, what advice would you give to your past self before embarking on this journey?
Advice I would give to my past self before embarking on this journey would be at least:
1. Keep writing constantly.
2. Do not stop for long periods of time.
3. Make it a priority.
4. Constantly proof, reread and proof.
5. Also, research other authors and scriptures for their thoughts on the subject and make a lot of notes.
6. Do more interviews with others and
7. Look for unique stories.
How many people would you ideally like to reach with your books?
How many people would I ideally like to reach with my books? Do you want like a number? I do not think small. My wife says I suffer from "Tim Taylor Syndrome" where everything has to be bigger and better. That expression probably dates me a bit, but refers the 1990s TV series, Home Improvement.
To answer the question of how many people, I would say "All of them!" Realistically, I cannot put a physical number to it, but I would like to know that it has impacted many technical ministries and their leaders.
What has been the biggest challenge and frustration during the process to date?
The biggest challenge, given that my book is self-published, is the marketing. Getting the word out and keeping it out there is not easy. Obviously, an individual does not have the resources of a major distributor or publishing company.
What's your biggest strengths when it comes to book a) writing, b) publishing and c) marketing?
Our of the writing, publishing and marketing, my strengths to would be ranked in that order. Writing is much easier. Now that I've done the publishing part once, that is not that bad now.
What's your biggest weakness when it comes to book a) writing, b) publishing and c) marketing?
My biggest weakness when it comes to book writing, publishing and marketing is definitely the marketing part. While the concepts are easy to understand, implementation of them are definitely the hardest thing for me. Writing a book is good, but if no one knows about it, what good is it? Marketing is an area in which I need to improve.
When do you think you will write your next book?
My next book, which is already in the writing stage, will be more personal and will apply to anyone's spiritual growth. This book will teach extensively on one thing God taught me through the years. Hopefully, I can finish that book this year and publish early next year, but that is very tentative at this point.
Are you self published or did you use a hybrid publisher, or a traditional publisher?
The Professional's Guide to Technical Ministry was self-published. For the next one I am contemplating using one of the "self-publishing" arms of one the major publishing companies this time, but I could end up self-publishing again. In a perfect world, I would get picked up by a traditional publisher and not have to worry about any of that. After I finish the copy, I may pursue that more diligently.
FEATURED AUTHORS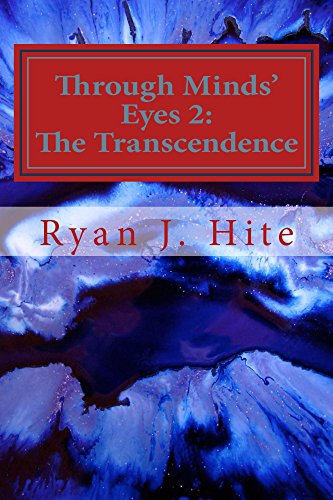 Interview with Ryan Hite
Find your passion. You would be surprised as to what that can be.
Keep Reading »