Interview with King Everett Medlin
Author of The Chippy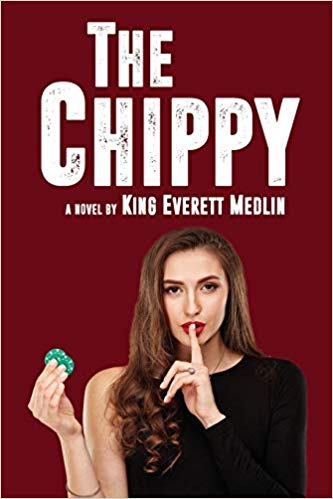 Where are you from originally and where do you reside now?
Oklahoma! I now live in Denver.
If you currently reside somewhere besides where you were born, what's the story that lead from there to here?
I graduated from OU and the first company that hired me out of college sent me there for a field assignment. I left for two years to go try Los Angeles then came running back.
What made you decide to write and publish your first book?
When I returned to Denver I was inspired to write a short story based on an experience I had with a customer who tried seducing me. I got the writing bug again in 2013 when I met my current wife Caroline. Starting with romantic short stories I subsequently came up with the idea for Star Kitten. It eventually became a series which I'm now publishing through Chandra Press called Rijel 12. The second book in the series, Rijel 12 Episode Two: Return of Anarchy, will be out this November.
How would you describe your books to first time readers?
The Chippy is the sequel to my book Malocchio coming out this October, also through Black Rose Writing. What I envisioned was a main character who is a female con man living a double life. Because of my experience interviewing a real-life mobster while working on Malocchio, I knew a thing or two about life in the mafia. My character Belinda is the perfect anti-hero; a woman of 40 who survived a hard life growing up in the Italian part of Denver, only to meet the man of her dreams. Seeing an opportunity to escape her dead-end existence she rushes off to Indiana with him, hoping to start afresh. Unfortunately tigers don't change their stripes, as they say, and when she gets busted trying to con a rich housewife twenty years later, her past finally catches up to her.
Who do you feel is most likely to connect with the topics you write about?
Women 25-50. The Chippy is a romantic suspense novel with flashbacks to the 1990's as well as an exciting climax.
What unexpected or surprising thing did you learn during the process of writing and publishing?
It's like online dating. You simply never know what's going to work, never know what's a waste of time, never know whether you're getting close to finding success. Therefore you go with your heart and try like the dickens to maintain your sanity.
If you could, what advice would you give to your past self before embarking on this journey?
Never take a break; never stop. Be like an NFL quarterback; never dwelling on setbacks or rejection letters. Keep writing, keep editing, keep getting better at weaving fascinating stories. I set out assuming it would take ten years to get my lucky break and it took half that long to get my first real publisher. Now I want more. "One big hit is all it takes," I continue telling myself. Every time I finish a book I say, "This is the one that'll make me rich."
How many people would you ideally like to reach with your books?
In order to hit #1 on Amazon, I'll need to sell somewhere between 3,500 and 5,000 copies in a 24 hour period. That's when I'll get called up to the big leagues. Just to hit top ten I'll need to sell roughly 300 for print, or 2,000+ copies for combined formats. Those numbers aren't exactly set in stone, but they're a pretty close approximation. The Chippy is plenty good enough to get me there.
What has been the biggest challenge and frustration during the process to date?
I'd have to say getting excited about receiving an Email saying someone wants to publish me only to google them and find out they're a vanity publisher, hybrid, or publishing service.
What's your biggest strengths when it comes to book a) writing, b) publishing and c) marketing?
From the outset I worked hard on dialogs in order to have my characters tell the story and make that a strength. Now it's become habit. I spend lots of time on them and try to write dialogs the way people actually speak. Punctuation is key, using commas, ellipses, italics, semi colons and such to build in pauses or voice inflections. When done effectively, I don't have to use adverbs as much in order to convey the emotions behind the words.
What's your biggest weakness when it comes to book a) writing, b) publishing and c) marketing?
Getting reviews. These are crucial to success on Amazon; the quantity as well as the ratings themselves.
When do you think you will write your next book?
My current book is called Rijel 12 Episode Three: Deathwalker Colony. My stepson gave me the premise for it and I should have it finished by December. I'm currently writing chapter seven.
Are you self published or did you use a hybrid publisher, or a traditional publisher?
Traditional
FEATURED AUTHORS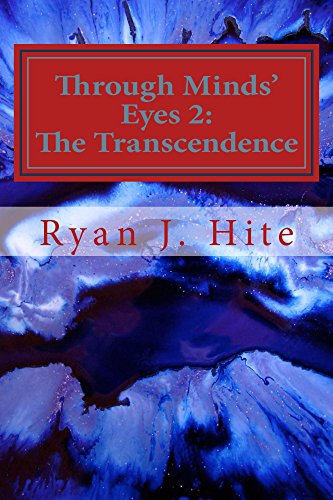 Interview with Ryan Hite
Find your passion. You would be surprised as to what that can be.
Keep Reading »