Interview with Kenneth Winters
Author of The Lost Crown of Colonnade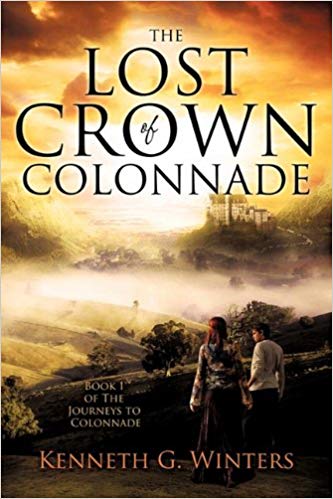 Where are you from originally and where do you reside now?
I was born in 1950 in Elmhurst, Queens, NY. I grew up on Long Island in Bethpage and then Farmingdale, NY, graduating from Farmingdale HS in 1968. I am a retired Navy Chaplain and semi-retired Christian Pastor. I now reside in North Brookfield, MA, with my wife of 47 years, Connie.
If you currently reside somewhere besides where you were born, what's the story that lead from there to here?
After HS, I attended Houghton College, a Christian Liberal Arts College in western NY. There I met Connie Buchholz on Valentine's Day, 1970. God brought us together and we were married in 1972. After graduation we moved to Gloucester, MA and lived there while I earned my Master of Divinity Degree (fancy name for a degree in Pastoral Ministry). I accepted a full-time call as Youth Pastor at the 1st Congregational Church of N. Brookfield and served in that capacity from Oct 1976 to Dec 1983. In Jan 84 I became a Navy Chaplain and traveled a lot of the world, with my wife and two daughters moving numerous times, from MS to VA to CT to NJ to RI, well, you get the idea. Among other duties, I served with, Seabees, the Marines, USS Nitro (AE-23),and Submarine Force. After 20 years in the Navy, I retired in 2004. My Church family offered me a position back in N. Brookfield as Associate Pastor. I served there full-time until I "retired from getting paid," in 2014. We have remained in our house and with our church family. I continue to do a variety of ministry, visiting, funerals, and preaching.
What made you decide to write and publish your first book?
I have had the desire to write for some time. I felt there was a story within me, or perhaps more than one, that I was supposed to tell. I worked inconsistently for a number of years on "The Lost Crown of Colonnade." When I became associate pastor in 2004, I found there was a writer's group that met once a month at our church. I joined the group, and found inspiration to begin writing again in earnest. Read one chapter to them, and they encouraged me to get back to work and finish the project.
How would you describe your books to first time readers?
It is a Adventure Fantasy with an underlying faith foundation. It is the first book in an intended series of three books. Although I was certainly influenced by C.S. Lewis and J.R.R. Tolkien, I believe I have my own unique approach to the ever-challenging battle between good and evil. Here is part of the Amazon summary:
A Strange New World…Faithful Friends…Impossible Quest! Davey Johnsen is a physically challenged fourteen-year-old from a wealthy community in Connecticut. In a moment he exchanges the comfort of his beautiful home for the rugged terrain of an unknown land. There he meets six faithful companions who join him in the perilous journey to reclaim "The Lost Crown of Colonnade." One of them is the most beautiful young lady he has ever met, the teenager, Princess Alisande. Is it all a dream, or are his new friends and the enemies he faces very real? Will this band of seven accomplish their quest, or will they fall victim to the overwhelming forces of the Evil King of Necrus and his Master, Dagron?
Who do you feel is most likely to connect with the topics you write about?
I wrote with "Tweeners" and Teens in mind, although my book has been enjoyed by people from the age of 11 to 92. "The Lost Crown…" is written from my Christian world view. My writing is the not the dark fantasy of many of the teen young adult series today. Monsters and demonic forces exist, but they are not the heroes as in some of book series(Twilight comes to mind). I hope people of all ages who want to read a good adventure story with a touch of young romance will enjoy the book.
What unexpected or surprising thing did you learn during the process of writing and publishing?
I made many mistakes in submitting my book for Self-publication. While I had good people checking for consistency, grammar, etc, my initial submission was not really in the proper format (My mistakes-XULON was CLEAR on what that should be).
If you could, what advice would you give to your past self before embarking on this journey?
Take your time in the final preparation. Do a better job with a book website. Make better use of Facebook and other publicity forums. I am currently finishing my first draft of (Book 2). Use forums like "Author Voices" and "John 3:16 Marketing" (a Christian author forum) to get the word out about my writing.
How many people would you ideally like to reach with your books?
Tough question. I have sold approximately 850 paperbacks and additional E-books. Obviously, I would love to see that multiplied 10X, 20X or more. When I complete book 2, "The Enchanted Bride of Colonnade," I plan to offer the E-book version of book 1 for free with the purchase of book 2. I hope this will increase interest and sales.
What has been the biggest challenge and frustration during the process to date?
In addition to a better final edit, I also need to improve at publicity, especially on-line.
What's your biggest strengths when it comes to book a) writing, b) publishing and c) marketing?
(a)As I have already noted, I believe I have written a pretty good adventure story with some depth to it. I like my characters, and feel there is some significance to the struggles they face. Military friends and others were impressed with the battle scenes. Others have indicated how they appreciate the young romance and the place of growing faith as the saga unfolds.
What's your biggest weakness when it comes to book a) writing, b) publishing and c) marketing?
(a)I have been told numerous times that a map would have been helpful in picturing events in book 1. I will have a graphic artist assist in a map for book 2.
(b) & (c)As noted previously, like many first time authors, I should have been more careful about the manuscript before I submitted it. There were too many errors in the first printing. If you buy the book now, either as paperback or E-book, it is a revised version with most of those errors resolved. I have struggled with the publishing process, and in marketing, my original website, designed through "WordPress" was problematic. I hope I have learned from my struggles in these areas to do a much better job the 2nd time around.
When do you think you will write your next book?
I have been working on book 2 since publishing book 1, almost 9 years ago. I do hope to publish it this Fall in time for the Christmas shopping season. The book is largely completed, but lots of proofreading and revision to go.
Are you self published or did you use a hybrid publisher, or a traditional publisher?
I self-published through XULON Press.
FEATURED AUTHORS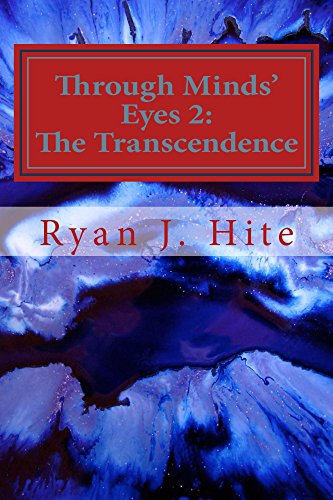 Interview with Ryan Hite
Find your passion. You would be surprised as to what that can be.
Keep Reading »