Interview with Jeffrey L. Snyder
Author of Battle Cry 2: Shadow of the Sword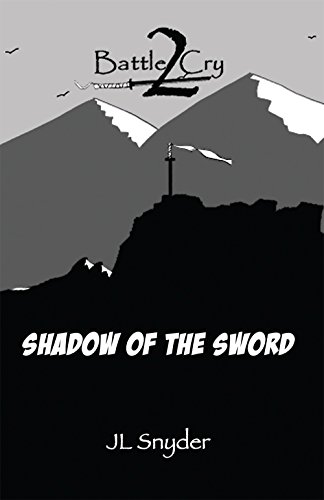 Where are you from originally and where do you reside now?
I was born in Shirley, Massachusetts. I now reside in El Paso, Texas with the love of my life.
If you currently reside somewhere besides where you were born, what's the story that lead from there to here?
My father was in the US Army when I was born. He shipped off to Vietnam when I was six months old. When he came back from the war, we began our "US Tour." We moved around a lot when I was a kid. For most of my early childhood we lived in New Jersey. In the late 1970's, my family moved outside the US to Germany. I enjoyed living there and I quickly adapted to the culture and learned the language. It was a wonderful experience. 
In the early 1990's, I moved to El Paso, TX. I graduated from the University of Texas – El Paso with a BA in Creative Writing.  I've lived in many other places during my life. Today, my beautiful wife and I call El Paso home. 
What made you decide to write and publish your first book?
I've always had a passion for writing. My high school English teacher was the first person who told me that I had the talent to be a writer. Being a teenager at the time, I didn't think much of it. It wasn't until later in life, when I was in college, that my passion for writing reignited. 
I'm the type of person who loves reading. From comic books to Manga, action to history or science fiction. I'm still young at heart and I watch a lot of cartoons and movies. Many times, I find myself walking in the footsteps of the characters in these fictional worlds, not wanting to leave. Creating my own stories was the obvious next step. I'm never short on ideas for stories. I'm also a very visual person, always observing others and the environment around me.  
How would you describe your books to first time readers?
"Battle Cry" is a coming of age story split into two volumes. It's a true heroine's tale and is overflowing with themes of vengeance, fate, free will and family. The first volume, "Battle Cry," highlights the main character, Kai-ling's desire and quest to seek vengeance. The death of her father, a man she never knew, haunted her every day as she grew up. During her journey, she faces many challenges and obstacles that will aid her in achieving her ultimate goal. Her quest is filled with life lessons, training, knowledge and experiences that will mold her into the warrior she is destined to become. 
"Battle Cry 2 Shadow of the Sword" picks up where "Battle Cry," the first volume, ended. The heroine of this story, Kaí-Ling, was dealt a heavy blow by fate before she was even born.  Now that the first part of her journey is behind her, Kaí-Ling is ready to face her destiny. Using the skills, training and knowledge she acquired, Kaí-Ling is prepared to enact vengeance upon those who took her father from her. How Kaí-Ling handles the new challenges and pitfalls on her way to seeking revenge is a testament to everything she has learned.
Who do you feel is most likely to connect with the topics you write about?
I always like to believe that everyone will enjoy reading my books. Unfortunately, that's not always the case and I am okay with that. The "Battle Cry" books are read by students/teens in middle school through early high school. Older teens, young adults and even older adults have read and enjoyed the "Battle Cry" series. As a writer, I believe in writing books that I like to read. I'm a big fan of the Manga and comic book genre. My style of writing and artwork is geared to people with the same interests. 
What unexpected or surprising thing did you learn during the process of writing and publishing?
I always knew that revising and editing were important steps in the writing process. But, when I wrote my first book, "Battle Cry," I quickly learned how time consuming both steps really are. I believe that is a good thing. Revising and editing help you discover the grammar, punctuation and spelling errors in your writing. Utilizing these steps allows you the opportunity double check your sentence and paragraph structures as well as the flow of the story.  
I never realized how easy it was to publish a book. But the publishing business is also very competitive and cut throat. It's fierce, intense and aggressive. Millions of writers are vying for the same readers you are.    
If you could, what advice would you give to your past self before embarking on this journey?
Plan ahead and set aside money for marketing and promotion of books and author brand. Research, research, research. Find the marketing companies that will best promote my vision and goals for my books and author brand.
When you think you're finished editing, go back through the story again to check for errors. Find an editor that is reliable and reasonably priced, with excellent reviews and a great reputation. 
How many people would you ideally like to reach with your books?
I'd like to reach readers worldwide. You might think that's a little unrealistic for a new author. I don't see it that way. I've always believed in dreaming big. My expectations and goals are always high in everything that I do.
What has been the biggest challenge and frustration during the process to date?
Finding time to write as much as I would like has been the most frustrating thing I deal with. Life tends to take precedence; work, family, personal responsibilities, etc. 
What's your biggest strengths when it comes to book a) writing, b) publishing and c) marketing?
Writing is definitely my biggest strength. I love putting words together, creating new worlds and walking in the footsteps of my characters.
When it comes to publishing, I like to research the different publishers that are out there. It's best to learn about the types of stories that they're interested in. That way you don't submit your story to publishers who have no interest in it.
After writing two books, I feel that I'm more knowledgeable about the various marketing strategies out there. But, the world of book marketing is always growing and evolving. It's something I always continue to research and learn about.
What's your biggest weakness when it comes to book a) writing, b) publishing and c) marketing?
My biggest weakness when it comes to writing is finding the time to write as much as I would like to.
I'm not sure if I can pinpoint any weakness when it comes to publishing. I look for publishers that can provide additional services other than simply publishing your book. Will they help you with marketing, professional editing? 
Putting the fate of my books in the hands of a marketing company can be very stressful and worrisome. Marketing on social media is also very challenging.
When do you think you will you write your next book?
I've already written the first book in a Children's picture book series. It's called "Henrietta's Wish." I've been submitting it to different publishers and agents. I hope it will be accepted soon. 
I'm also writing the prequel to the "Battle Cry" story, it's called, "Behind the Sword." I'm working on a book of prose writings as well. I also went back and started working on the first fictional story I ever created. I took the story and completely reworked it. The characters, setting and plot have all been changed.
Are you self published, use a hybrid publisher or a traditional publisher?
My first two books are self-published. I'm seeking a traditional publisher for my Children's Picture book series. 
FEATURED AUTHORS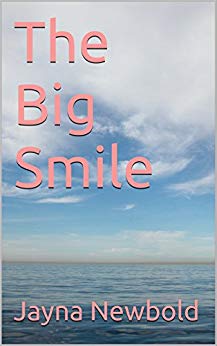 Interview with Jayna Newbold
Life tends to get in the way of the creative process.
Keep Reading »