Interview with JEFFREY DREISBACH
Author of Conversation Pieces out of the Woods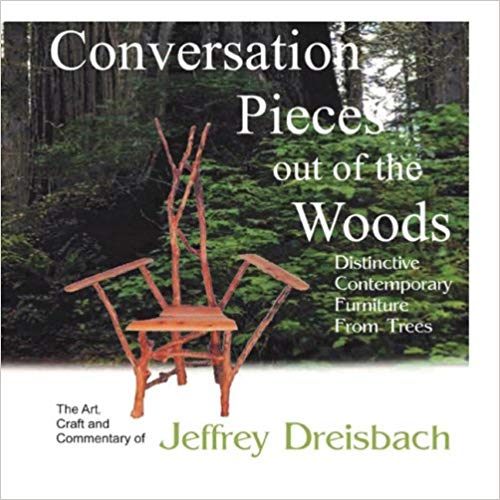 Where are you from originally and where do you reside now?
Born and raised in Michigan now working in New York City.
If you currently reside somewhere besides where you were born, what's the story that lead from there to here?
Trained as an actor with a BFA Degree and settled in New your where I accumulated television, Broadway and film credits for over 20 years.
What made you decide to write and publish your first book?
I turned my hobby of woodworking in my spare time to a full blown business, participating in many art and craft shows throughout the United States. I decided to combine my creative past and wood-working skills into a book.
How would you describe your books to first time readers?
Really a journey into the unique world of tree art furniture with the creative process. Dozens of pictures with personal notes on how I chose to create each unique piece. Tables, Chairs, lamps and unusual yet practical elements of design making one of a kind statements.
Who do you feel is most likely to connect with the topics you write about?
Anyone who has the curiosity to find out what it is to make creative choices. It's furniture, yes, but it is also about techniques and creative choices we make.
What unexpected or surprising thing did you learn during the process of writing and publishing?
Being my first effort, I really did not know how difficult the process was! Being detail oriented was not my biggest asset…it is now.
If you could, what advice would you give to past self yourself before embarking on this journey?
Enjoy the process. It is not the end result that matters but what it cost you to take on the task of writing.
How many people would you ideally like to reach with your books?
The numbers aren't as important to me as much as reaching others who appreciate good design, humor and the creative process.
What has been the biggest challenge and frustration during the process to date?
Biggest challenge? Editing the book.
Biggest frustration? Making sure every detail was addressed.
What's your biggest strengths when it comes to book a) writing, b) publishing and c) marketing?
I really learned to love writing. I was able to channel my energy and become lost in what story I was telling. Publishing was another matter. There were multiple technical issues that I was unprepared for which meant finding patience and ways to cope. Marketing is still an ongoing process. The original purpose of the book was to give my customers and fans more insight into the work. I did not spend tons of time in marketing. "If you write it they will come" was and is my motto.
What's your biggest weakness when it comes to book a) writing, b) publishing and c) marketing?
My biggest weakness overall was balancing my creative side with the practical side of things.
When do you think you will you write your next book?
Already done! "Conversation Pieces out of the Studio" The voice-over workshop for professional actors is currently available and in several college curriculum's.
Are you self published or did you use a hybrid publisher, or a traditional publisher?
Self-published with Outskirts Press and Dog Ear Publishing.
FEATURED AUTHORS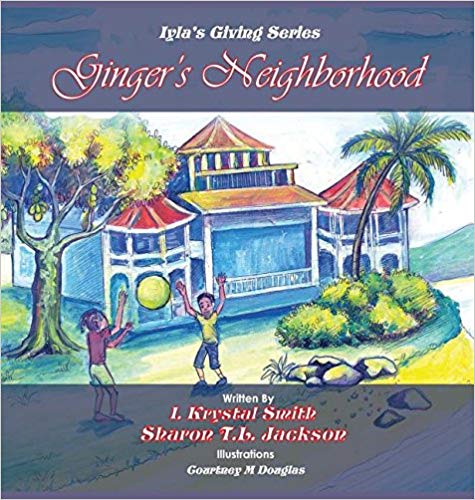 Interview with Iyla Smith
My books are about loving others.
Keep Reading »