Interview with Jane Mitchell
Author of You Can't Ride This Train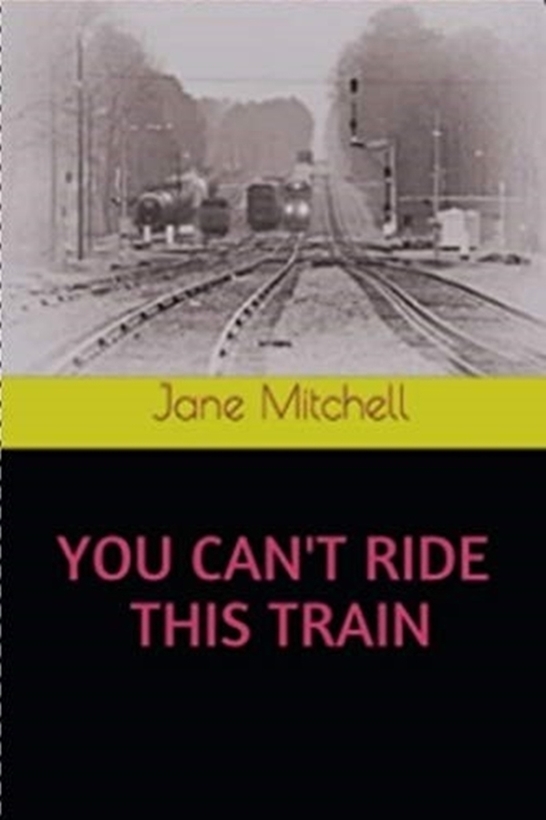 Where are you from originally and where do you reside now?
I was born and raised in Alabama City, Alabama. I live in Gainesville, Florida.
If you currently reside somewhere besides where you were born, what's the story that lead from there to here?
My reasons for leaving Alabama were completing my MLIS (master's in library and information studies) degree and following my children. After I received my degree in 2002, I began job hunting in Florida since both my daughters live here in Gainesville. In March 2003,I was hired as reference librarian at St. Pete Beach Public Library, 150 miles from Gainesville. I became director of Indian Rocks Beach Library in 2007. Due to health problems affecting me at the time, I retired in 2013 and moved to Gainesville to be near my daughters and grandchildren.
What made you decide to write and publish your first book?
And Grace Will Lead Me Home, my first novel, is the accumulation of several short stories, some published, I wrote over a twenty-year period and many additional chapters. Its setting is my fictional adaptation of my hometown and takes place in the 1990s with flashbacks to the '50s and '60s. After a lot of encouragement and a little help from my friends, I published it in 2001.
How would you describe your books to first time readers?
My four novels, And Grace Will Lead Me Home, Trees with Angel Hair, Black Creek Rising, and You Can't Ride This Train, are down-home historical fiction taking place in the 20th century replete with the following:
• Set in my imaginary version of Alabama City that I call Milltown
• Some part of it focuses on Dwight Cotton Mill, renamed White Cotton Mill
• Elvis makes an appearance somewhere, with the exception of You Can't Ride This Train, most of which takes place before Elvis
• A dead body
Who do you feel is most likely to connect with the topics you write about?
Small town folks, often from the South, with a strong sense of history and pride of place who came of age in the middle years of the 20th century closely identify with my books. My many faceted characters, strong and character-appropriate dialog, and the mystery surrounding the dead body connect other readers to my novels
What unexpected or surprising thing did you learn during the process of writing and publishing?
On writing: I found the perfect description of the fiction writing process in quotations by T.S. Eliot, "the purpose of literature is to turn blood into ink" and Ernest Hemingway, "there's nothing to writing. All you do is sit down at a typewriter and open a vein".
Publishing: Even if you obtain a literary agent, your fiction may not be accepted by a commercial publisher or in print for many months. Few commercial publishing houses accept submissions not represented by a agent. After the agent's and publisher's fees are deducted, writer royalties are insubstantial.
I am an indie writer and all of my books are published through Kindle Direct Publishing, formerly Createspace, an affiliate of Amazon.com. Even though it involves a great deal of work: writing, editing, formatting, uploading the finished manuscript and cover, and marketing, I find it the most direct, quickest, and most satisfactory route to having my books in print.
If you could, what advice would you give to your past self before embarking on this journey?
• Ignore negative criticism.
• Take what you find applicable from anyone's evaluation of your work.
• NEVER join a writer's group and subject your work to other writers.
• Instead, find a competent, empathetic, and objective friend to read your work in progress.
• Trust your own evaluation of your writing.
How many people would you ideally like to reach with your books?
250,000.
What has been the biggest challenge and frustration during the process to date?
I find marketing online other than through Facebook fairly daunting. And many websites promoting authors and their books require a fee for reviews. I don't have capital for that just now.
What's your biggest strengths when it comes to book a) writing, b) publishing and c) marketing?
Writing: Because I feel that all good fiction begins with character(s), not plot, I create strong, well-rounded protagonists and main characters and my plot flows from them. Because I grew up in the same small town that centered on a cotton mill as the one I created, I know my material.
Many of my readers are from that same small town and my characters, plots, places, and events resonate with them. Dialogue can make or break fiction writing. I always write appropriate dialogue that expresses the essence of my characters.
Publishing: Kindle Direct Publishing is outstanding. The staff listen to writers, help when needed, and intervene with Amazon when there is a problem with shipping.
Marketing: Connection with my hometown fan base via Facebook and personal contacts made my many book reading/signing events successful. I have earned and learned a lot marketing on Facebook.
What's your biggest weakness when it comes to book a) writing, b) publishing and c) marketing?
Writing: Since my books are historical fiction, I often become immersed in research. I find it difficult to decide which materials fit my novels. I am slowly learning not to go down the rabbit- hole and use only what is necessary.
Publishing: I honestly can't say I have problems with Kindle Direct Publishing.
Marketing: Online marketing with not a lot of money to spend for it is my chief problem.
When do you think you will write your next book?
I plan to publish an e-book novel I am working on, Down on the Killing Floor, within the next few months. It takes place in New Orleans in the early years of the 20th century. Some of You Can't Ride This Train is set in New Orleans at that time and I use one of the characters from that book. It is quite different from my other fiction and I am using a pseudonym.
Are you self published or did you use a hybrid publisher, or a traditional publisher?
I always use Kindle Direct Publishing (KDP).
FEATURED AUTHORS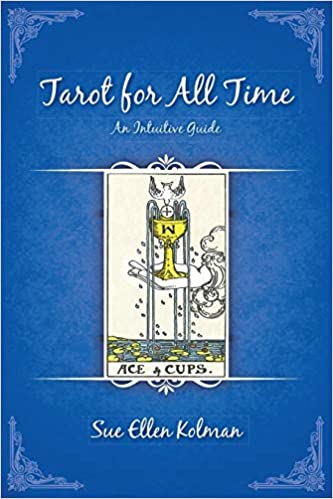 Interview with Sue Ellen Kolman
Believe in yourself and know that you are enough.
Keep Reading »