Interview with Ian Rupe
Author of Unsung Heroes: The First Paragon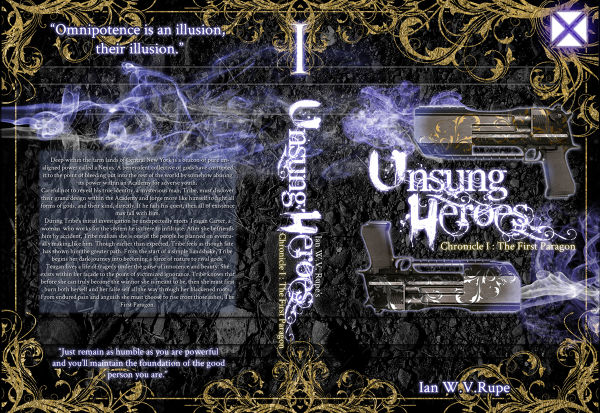 Where are you from originally and where do you reside now?
I am originally from Upstate NY, from a town called Groton. I now reside in Lutz, Florida.
If you currently reside somewhere besides where you were born, what's the story that lead from there to here?
After the tragic passing of my children's mother, everything where we used to live started becoming more and more overwhelming all around. I believe in "green thinking" and applied for my children to attend a school called Learning Gate Community School "Where Nature is our teacher." As it turned out, the following year they were accepted. I made the decision to move to a warmer climate and for the school. It was the best fit for the both my children to heal.
What made you decide to write and publish your first book?
At the time, I was spending hundreds of hours in emergency vehicles, ERs, and specialists, to help my children's mother. I always did what I could to never leave here side. She was afraid of hospitals, and doctors especially. I cared for her home life too, which was as challenging. At one point I had to connect 20k calorie bags directly to her stomach just so she wouldn't starve herself just by living. In the pockets of time, that were akin to a type of purgatory, where I was completely powerless to do anything, I coped by designing characters that had elaborate backs stories filled with overcoming, or using, their pain just to cope with my own personal pain and struggle with what we were dealing with. Dozens of more complicated health issues and stories later, there came a point where she lost her leg, one of the biggest obstacles yet. As it turned out, afterward, she would require a very special and specific kind of prosthetic to merely live a semi-normal life. It was far beyond what I was capable of attaining. Another pang of guilt and sense of powerlessness. I am an artist, expressing myself is what we do, so I set out to do just that while attempting to benefit financially, like, "Surprise honey! Our problems are over!" I designed a cartoon franchise filled with whimsy cartoon zombie characters called "Cutie Pie Z." Then took all those characters I wrote about in "Purgatory" and formulated a story of powerful characters that utilized the pain of the world to fuel their obligations to mankind, but before I could finish…I was too late. For 9 days I watched her slowly die. Completely powerless. Completely lost and completely filled with rage for a destiny I did not ask for. 4 days after she passed away, on January 29th, I opened a letter from the hospital. My phone chimed several times. I had asked her remains be utilized to save any lives she could. This was most likely the response. It was the first thing I opened that day. My phone kept vibrating and chiming. Not a single part of her was viable. Saving another life was not possible. Damn phone kept on with its cacophony. Behind the response was her death certificate. I stood there stunned in silence for what seemed like hours, staring out into miles of snow and ice. A cruel sight, though natural. I still remember the winds pushing up against our old farm house, forcing it to creak. I ignored my phone as I walked past it. Facebook and numerous texts kept flooding in. I remember thinking, most of them probably didn't know yet, that I deserved a small break from the world. I was just so tired. I'd get back to them tomorrow. After all…it was my birthday.
How would you describe your books to first time readers?
I only have the one, others in the works, but lots of responsibilities as a single parent. My characters solve my real world problems. That is how my imagination works. My characters central theme and guiding light is how they traverse pain and suffering. I do it everyday. They just take care of the parts I am powerless against.
Who do you feel is most likely to connect with the topics you write about?
Everyone. Pain and anguish is a universal constant throughout the world. My characters are an outlet for my fans to live through. To be these characters and overcome what they cannot in their waking lives.
What unexpected or surprising thing did you learn during the process of writing and publishing?
I am a visual artist. I never thought I could paint with words.
If you could, what advice would you give to past self yourself before embarking on this journey?
Nothing. My pain is a source power. It would destroy the integrity of my creativity.
How many people would you ideally like to reach with your books?
Billions.
What has been the biggest challenge and frustration during the process to date?
Finding the time to work on my books.
What's your biggest strengths when it comes to book a) writing, b) publishing and c) marketing?
My life has led to just about every avenue of creativity, from animation, illustration, video production, graphic design, special effects, and even athletics. Its like my life has been back building for this and more. I can do it all, and I can do it alone.
What's your biggest weakness when it comes to book a) writing, b) publishing and c) marketing?
The natural obstacles of time and responsibility when it comes to raising 2 adverse children on my own.
When do you think you will you write your next book?
I am always writing with time allowed, but I will never sacrifice my time with my children, or allow them to fall prey to the pain of life alone. Nothing will ever force my creativity. I write when I can with my creativity and imagination intact.
Are you self published or did you use a hybrid publisher, or a traditional publisher?
Self published.
FEATURED AUTHORS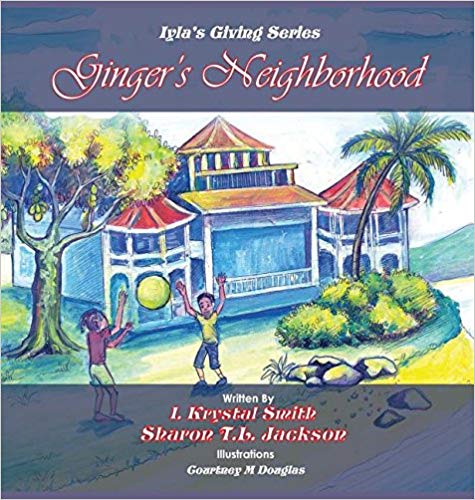 Interview with Iyla Smith
My books are about loving others.
Keep Reading »