Interview with Gloria Zachgo
Author of The Rocking Horse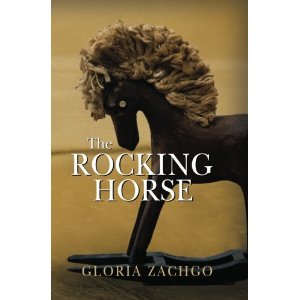 Where are you from originally and where do you reside now?
I grew up in rural Kansas. I currently live in Wichita, Kansas.
If you currently reside somewhere besides where you were born, what's the story that lead from there to here?
Both my husband and I came from a rural background—so rural that I attended one of the last one-room schoolhouses in the state. Ron was my high school sweetheart. When we married, our first home was in Omaha, Nebraska. We then lived in Denver, Colorado, before finally moving back to Kansas. Some call it the Fly-Over State. We call it home.
What made you decide to write and publish your first book?
The Rocking Horse started as a short story written on the prompt of a gingerbread cookie and a small rocking horse. When I attended a workshop given by a Kansas author, I drove home thinking of that short story. I challenged myself to see if I could make it into something more. As I started to develop my characters, they basically took over to help Julie find herself.
How would you describe your books to first time readers?
Home style. I like to write about ordinary people. I try to put them in a conflict that might be real. I want my characters to be someone my readers can relate to. However, I do like to throw in just a bit of paranormal, like the quirky moves of a toy rocking horse.
Who do you feel is most likely to connect with the topics you write about?
Both men and women. I listen and learn when my readers give me feedback through their reviews: Amazon, Goodreads, word of mouth, plus various book bloggers.
I write character-driven stories but use different genres. Hush Girl: It's Only a Dream has been described by one of my readers as a blended genre: mystery, thriller, suspense, and romance. Another reader wrote that it is filled with emotion that deals with pain, terror, healing, and redemption.
What unexpected or surprising thing did you learn during the process of writing and publishing?
How easy self-publishing a book is today and how difficult marketing is.
Because it's so easy to self-publish, many people hit the publish button before their manuscript is ready. Because there is such a high volume of books published every day, marketing has become a tremendous challenge.
If you could, what advice would you give to your past self before embarking on this journey?
Join a writing group. I'm currently in a novelist group of five. We listen, critique, and encourage each other—in other words, we learn how to be better writers.
How many people would you ideally like to reach with your books?
A couple million would be nice, but I'm a realist. I want to reach as many people as possible, yet as much as I love my readers, I write for me. I've given a clue as to my age by stating I went to a one-room schoolhouse. Being this old, I want to spend my days doing something I enjoy. That means I write to be true to who I am.
What has been the biggest challenge and frustration during the process to date?
The biggest challenge and frustration come when I have writer's block. Yes, it's real for me. I call it the silence of my characters. Some days they lead the way. Some days they won't speak to me.
What's your biggest strengths when it comes to book a) writing, b) publishing and c) marketing?
Strength comes with knowing my characters when I write. When it comes to the publishing and the marketing phase, I give all the credit to my husband, who is retired and spends many hours helping, advising, and sometimes pushing me into doing what I need to do.
What's your biggest weakness when it comes to book a) writing, b) publishing and c) marketing?
My biggest weakness in my writing comes from my need to edit as I write. It's often slow and painful when I can't find the right word to use. I also get lost when I research, especially when I write historical fiction. My weakness in publishing and marketing is that I'm retired. I want to spend my time writing fiction and enjoying life with my characters. Marketing takes me back into a logical world—too much like selling a product.
When do you think you will write your next book?
I'm doing it now, by working on a sequel to my historical fiction Never Waste Tears.
Are you self published or did you use a hybrid publisher, or a traditional publisher?
For my first book, The Rocking Horse, I self-published, but used a packaged deal that included everything in the publishing part of being an author. I had the final say on what was published. Yes, it was expensive. I looked at it as an education to learn about a new world I was entering.
Since then, I've done my own book design, writing, editing, and publishing—with help from my writing group and my husband. It's what works well for me.
FEATURED AUTHORS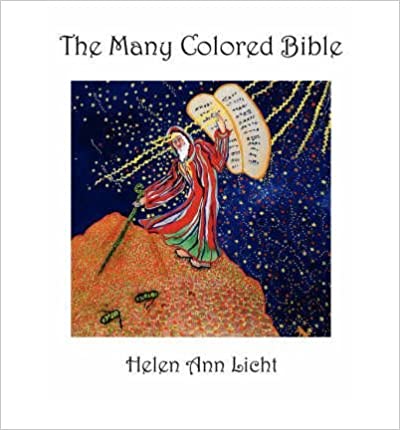 Interview with Helen Ann Licht
Worrying if I was telling too many secrets Leaving out so much.
Keep Reading »