Interview with Gina A Jones
Author of The Secret Series

Where are you from originally and where do you reside now?
I'm originally from northern Indiana where I still reside now, Warsaw, In. Which happens to be the Orthopedic Capital of the World.
If you currently reside somewhere besides where you were born, what's the story that lead from there to here?
I never lived anywhere else. Only in my books have I lived in Paris.
What made you decide to write and publish your first book?
A few years back, I became obsessed with audiobooks while I worked. At times, I would roll my eyes at some of these books. Other times, I would be captivated and invested in the characters' journey. Growing up, I entertained myself with stories in my head and these would allow me to finally fall asleep at night. But when I began listening to audibles, I thought of some of the epic stories still floating around in my head. So, I picked up the pen (keyboard).
How would you describe your books to first time readers?
My books have a plausible story line, yet allowing the reader to venture into an epic journey. Places and things you would love to do…if only you knew you wouldn't get caught. My characters have had the ability to be so loved or, greatly hated. Which was always the point. My sex scenes are graphic because I want the reader to feel it. Those erogenous zones that can still be brought to life just through words. If it makes you feel…bothered in a good or bad way, I've done my job.
Who do you feel is most likely to connect with the topics you write about?
Women of all ages (mature readers). Anyone looking for that emotional high. Readers who want to escape for a moment in time and put themselves into the arms or their fantasy. And, I've had some men who have thanked me for letting them know what a woman wants.
What unexpected or surprising thing did you learn during the process of writing and publishing?
That I was actually able to do it. Many people talk about how they always wanted to write a book. And write a book was something I never thought of doing, strangely. But somewhere between the stories and characters in my head, and the passion that drove it, I was hungry to learn. It was and still is the education that feels my heart with joy and entertainment. I never look at it as work. Except marketing. I hate marketing.
If you could, what advice would you give to your past self before embarking on this journey?
Listen intently in English and writing classes. Don't let this overwhelm you. It's meant to be fun. Someday, people all over the world will finally hear and read what is in your head. And guess what, they'll love it and not think you're crazy.
How many people would you ideally like to reach with your books?
All who love a good journey of mystery, laced with passion, and the twist and turns to get the HEA. It's not always easy to get your darlings there.
What has been the biggest challenge and frustration during the process to date?
Finding the time and remembering those things you say, "This will be good in a book." And marketing…
What's your biggest strengths when it comes to book a) writing, b) publishing and c) marketing?
My best writing strength comes from my unimaginable imagination. If that makes sense. Take that ache in your heart and write the crap out of it until people feel it, taste it, smell it, and know it just as you saw it in your head.
Publishing has become much easier than when I first began. I make it a practice to keep up with what is new and best practices for when it comes to my ROI.
Marketing…just keep your head forward and marching away. Research and read, read, read. So many articles such as Bookbub, Facebook, Amazon, etc.
What's your biggest weakness when it comes to book a) writing, b) publishing and c) marketing?
My weakness is writing is knowing when enough is enough. Did I describe enough? Did I ramble on just for word count?
My weakness for publishing is patience. Letting the book go out before maybe it's ready.
Marketing is always a tough one. I research too much and can't make a decision on where to invest my money for a good ROI. Not knowing who or where to trust.
When do you think you will write your next book?
My last book Love, Michael released back in August. I also narrated this novel myself for the audible. Which I have recently narrated for other authors. I'm always writing and have a few in the process.
Are you self published or did you use a hybrid publisher, or a traditional publisher?
In the beginning, I was represented by an agent. However, I felt we weren't a good match and self-published. I may someday, submit again.
FEATURED AUTHORS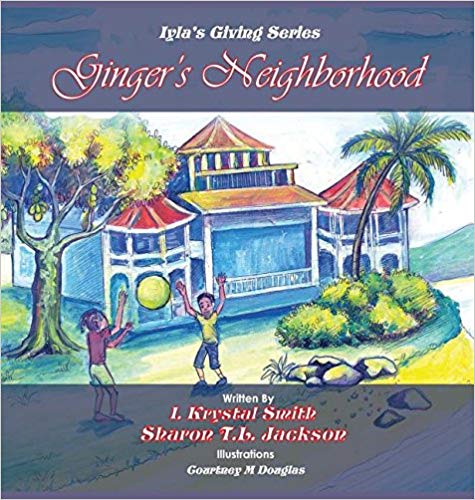 Interview with Iyla Smith
My books are about loving others.
Keep Reading »