Interview with My first name is Andre but I prefer A.H. Verge
Author of The Little Englishman.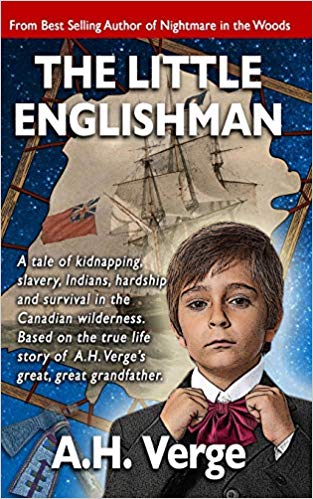 Where are you from originally and where do you reside now?
Originally from Westfield, VT. Now I reside in Northeast, PA.
If you currently reside somewhere besides where you were born, what's the story that lead from there to here?
I moved with my family when I was very young. I then moved to Northeast, PA to the area where my wife and I dated. I fell in love with the mountains of PA. It reminded me of VT without all the snow.
What made you decide to write and publish your first book?
I actually wrote my first book with no intention of having it published. I wrote about a traumatic experience that I was trying to remove from my memory. My wife took my manuscript to a publisher and overnight, it became a best seller. I thought it was perhaps a fluke but after completing the second book, the same result is happening.
How would you describe your books to first time readers?
My books are true stories that cause you to sit on the edge of your seat. They tap into emotions that tend to stir your innermost feelings.
Who do you feel is most likely to connect with the topics you write about?
I have written my books in story form. Everyone likes to hear a good story and they are easy reading. In fact, many of my reviewers inform me that they have a hard time putting it down.
What unexpected or surprising thing did you learn during the process of writing and publishing?
I wrote the first book to get the memory out of my mind. The story was part of my history and by writing it down, I preserved my past for future generations to see. Even though it has now caused me to focus on the incident that I tried so desperately to forget, dealing with it has helped me to cope with it.
If you could, what advice would you give to your past self before embarking on this journey?
Listen to what others are saying around you. I was told to become a writer by a high school teacher when I was in school, but I didn't listen and began writing when I was fifty.
How many people would you ideally like to reach with your books?
I would like to reach as many as possible. I believe that my books can touch everyone that reads them. My writing style places the reader in the story. Whether you are fearful of encountering Bigfoot in "Nightmare In The Woods", or trying to survive in the Canadian wilderness as a seven year old in "The Little Englishman." The reader is there for he or she to feel the same emotions.
What has been the biggest challenge and frustration during the process to date?
My biggest frustration is finding the time to write. I am the founder of Tego Tea. A Native American, family recipe that has been shown to help reverse the effects of type 2 diabetes. Overseeing a company and still trying to make time to write can be very difficult. I also am the father of 2 teenage girls in college so again, my time is somewhat limited.
What's your biggest strengths when it comes to book a) writing, b) publishing and c) marketing?
My greatest strengths would have to be the actual writing of a book. Once I can focus, I can write very fast. "Nightmare In The Woods" was written in 2 weeks.
What's your biggest weakness when it comes to book a) writing, b) publishing and c) marketing?
My weakness would have to be marketing.
When do you think you will write your next book?
I'm actually writing 3 books at the same time. I began writing 2 books and was approached by a client to write her very emotional story of her childhood. I was informed that she was a runaway as a child and was trafficked into the adult trade at 13. She was also exposed to the drug culture which led to an unbelievably horrible life. She approached me to write her story and in the process, it has been determined that the story will be made into a film. I am writing with a deadline for the first time with a lot of pressure.
Are you self published or did you use a hybrid publisher, or a traditional publisher?
I hired a small publisher, "Stone Bear Publishing." It was a great fit.
FEATURED AUTHORS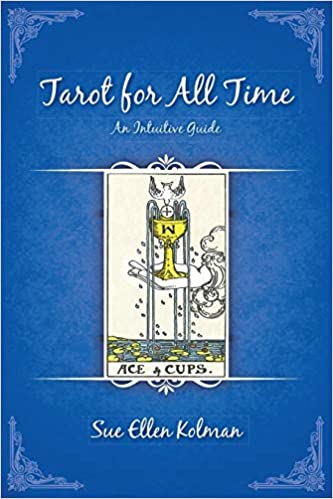 Interview with Sue Ellen Kolman
Believe in yourself and know that you are enough.
Keep Reading »