Interview with Felicia Early
Author of  It Was Then That He Carried Me!: God's Many Blessings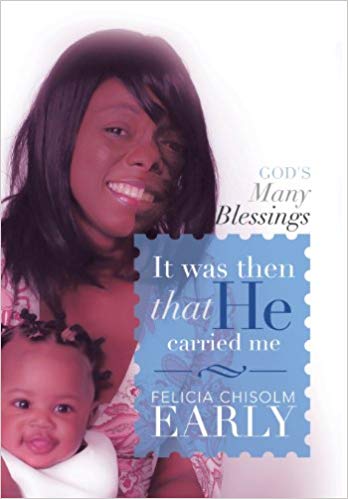 Where are you from originally and where do you reside now?
I am originally from Hilton Head Island, SC. I now reside in Ridgeland, SC.
If you currently reside somewhere besides where you were born, what's the story that lead from there to here?
I moved to Ridgeland in 2006 to be closer to my job at the US Postal Service. I also wanted to get away from the crowd. Traffic on Hilton Head has gotten to be to much. The place where I was born and raised was no longer the way it used to be when I was growing up. They've turned it into a retirement place for the well to do. Not much for the middle class to do on the island anymore and the culture of the island is now gone.
What made you decide to write and publish your first book?
I just wanted to encourage those who have been going through many trials. I wanted them to see me for myself without makeup or anything hiding my scars. There are so many people in this world that have given up on themselves and they feel as though they have nothing to live for. I have always been a confident type of person and never let anything tear my spirit down. I always relied on my faith in God to lift me up and encourage me. Even when I felt at times like giving up something always made me pick myself up and drew me to keep on going. In spite of what I saw I seemed the positive and looked pass the negative even in my painful moments.
How would you describe your books to first time readers?
Healing! It helps repair the hearts of those who need to be filled with hope. There are times I do see my burn scars and wonder what I would look like without it. Times where I do hurt looking at myself, but I always tend to step back and see my blessings also. I am alive, I live a normal fighting life like many without scars, inspire of challenges with my marriage we still remained together even though it's been a challenge for me to forgive. I have surpassed forgiving my husband now and we've mended our marriage, but I won't forget the pain he caused. I see the children I was blessed to have and I am grateful to have a job to take care of my babies. My book is a book of hope, encouragement, love, strength and prayers to help you get through each day. I made it short so that you will want to read it over and over again to build strength and repair hurting wounds. If I have encouraged 1 soul I know I have done my job.
Who do you feel is most likely to connect with the topics you write about?
Those who trust in God and believe that there is a God. Those who have been hurt by their significant other yet healed and forgave yet never forgot. Those who've been through tragedy like myself and still want to be able to put a smile on someone's face.
What unexpected or surprising thing did you learn during the process of writing and publishing?
I have learned that it is not easy self publishing. Not many who say they would support really do support you, and if you don't have any resources to promote yourself you will be like dust sitting on a shelf waiting for someone to wipe you away on a white cleaning rag just to see that you were there waiting for someone just to pick you up and give a chance to make a difference. You don't make the money many think they would make if you don't have the resources. I paid out more money to be published than I have received in royalties and I thought my book would be loved by many.
If you could, what advice would you give to past self yourself before embarking on this journey?
Keep on pushing. Never doubt, never give up because one day just one person will want to see my book and find that it is something that needs to be heard for those who need to hear a word from someone just like themselves.
How many people would you ideally like to reach with your books?
Millions! You don't hear much about those who've been burned . We hear a lot from all these foundations but not much from burn victims, and not only burn victims but I would like to reach the wives that have dealt with infidelity in their marriages,those who were bullied when they were younger and defeated their haters. Those who contemplated killing themselves because they felt they had no self worth.
What has been the biggest challenge and frustration during the process to date?
I was disappointed because those who did get my book said they loved it and I thought I would reach more people than I have. I wanted to write a second book, but I didn't because I was disappointed that I wasn't making what I thought I would from my first book and it's been 6 years.
What's your biggest strengths when it comes to book a) writing, b) publishing and c) marketing?
Being creative and unique. Always being transparent to readers.
What's your biggest weakness when it comes to book a) writing, b) publishing and c) marketing?
Writing at a consistent pace. My carpal tunnel pains me when I write for long periods of time and sometimes I get writers block.
When do you think you will you write your next book?
By next year 2020
Are you self published or did you use a hybrid publisher, or a traditional publisher?
I self published my first book. It would be a blessing in disguise if a publisher calls and does my publishing for me.
FEATURED AUTHORS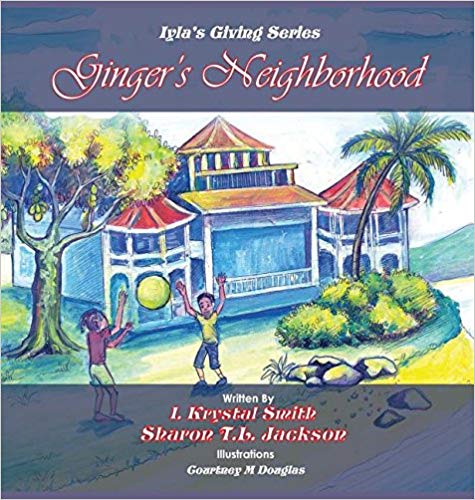 Interview with Iyla Smith
My books are about loving others.
Keep Reading »