Interview with Faith Schultze
Author of Simple Things Bring Joy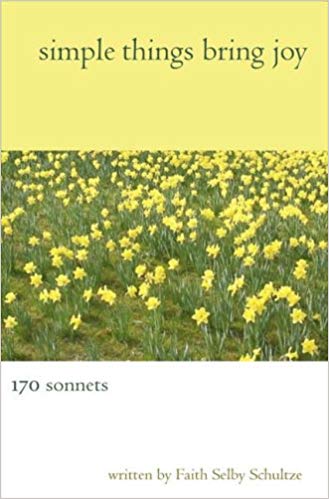 Where are you from originally and where do you reside now?
I was born in Connecticut but I currently live in Frisco, Texas.
If you currently reside somewhere besides where you were born, what's the story that lead from there to here?
I have lived in 10 states and 12 cities in my lifetime. My dad's various jobs and my various jobs caused all of the moves.
What made you decide to write and publish your first book?
I have always wanted to publish a book of sonnets ever since I read my first Shakespeare Sonnet and the various sonnets written by Edna St. Vincent Millay. Both poets inspired me to write my own book of sonnets one day. I have been writing sonnets since I was 16 and I published my book in my 30s.
How would you describe your books to first time readers?
It's a collection of sonnets inspired by various experiences that I had in high school, college, and as a young adult in my 20s and early 30s.
Who do you feel is most likely to connect with the topics you write about?
Anyone who has experienced love, loss, or connection with another human being or someone who appreciates the simple things in life.
What unexpected or surprising thing did you learn during the process of writing and publishing?
It's a long journey.
If you could, what advice would you give to your past self before embarking on this journey?
Be prepared for a lot of reading and re-reading of your book over and over again.
How many people would you ideally like to reach with your books?
It would be great to reach a lot of teenagers and people in their 20s/30s and above who are looking for sonnets that are more "current day" instead of the way that Shakespeare wrote his sonnets.
What has been the biggest challenge and frustration during the process to date?
All of the re-reading.
What's your biggest strengths when it comes to book a) writing, b) publishing and c) marketing?
Flexibility and quick decision making.
What's your biggest weakness when it comes to book a) writing, b) publishing and c) marketing?
Proofreading and catching any typos.
When do you think you will write your next book?
No plans right now.
Are you self published or did you use a hybrid publisher, or a traditional publisher?
Hybrid publisher.
FEATURED AUTHORS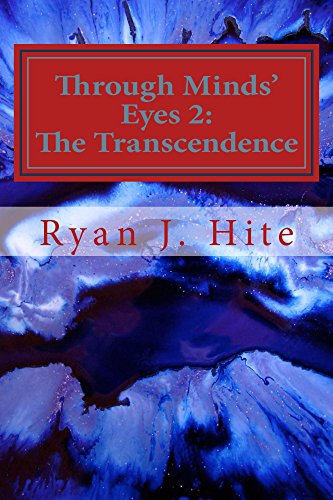 Interview with Ryan Hite
Find your passion. You would be surprised as to what that can be.
Keep Reading »