Interview with Don Viecelli
Author of  The Guardians Series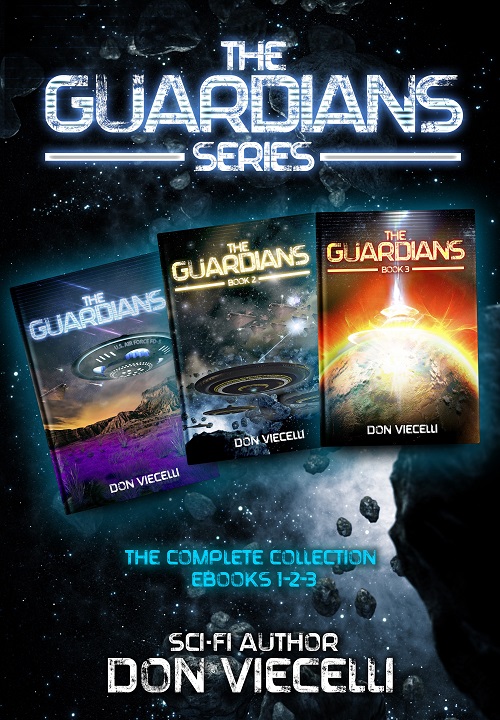 Where are you from originally and where do you reside now?
I was born in Detroit, MI and currently live in Arlington Heights, IL.
If you currently reside somewhere besides where you were born, what's the story that lead from there to here?
My father always wanted to own a farm, so he moved his family from a Detroit suburb to a farm in Webberville, MI when I was eight and a half years old. I left the farm to attend college at MSU and moved to the Chicago area for job opportunities. I retired in 2015.
What made you decide to write and publish your first book?
I have always wanted to be a writer since I was young, but did not believe I could make a living at it writing full-time. When I could see retirement on the near horizon, I started my first book, Alien Storm in 2001. It was a learning experience, first to plot out the story, second to write it chapter by chapter and finally to complete it. I could not find a traditional publisher in 2001 and finally self-published it in 2002 through a Publish On Demand house.
What skills I learned with Alien Storm I used to write my second story, The Formula, and used the same POD house for distribution.
By the time I completed my third book in 2009, The Guardians – Book 1, the book market had changed considerably with digital publishing. I jumped in and republished all my books in Ebook format beginning in 2010 and became an Self-Published Indie Author.
How would you describe your books to first time readers?
I write Science Fiction only, mostly realistic or Speculative Fiction using hard science as the basis. More recently, I write Space Opera and Military Science Fiction Series. I try to use real science elements to plot out stories that entertain and inform my readers with interesting characters who are realistic and stories that have plausible endings.
Who do you feel is most likely to connect with the topics you write about?
I write mostly for mature, open minded readers who are interested in what the future may bring and still be entertained while reading. My two short stories appeal to Young Adult readers. I like to think my readers will learn something new about themselves or the world we live in and what could happen in the near future if we are not careful.
What unexpected or surprising thing did you learn during the process of writing and publishing?
I did not expect my characters to try and take over the story while I was writing it. I had to pull them back to follow the original plot unless an unexpected twist or improvement in the story resulted in the process.
Self publishing as an Indie Author means doing everything on your own; writing, editing, proofreading, marketing and self-promotion. On the other hand, all the rewards of being an author fall to the writer.
If you could, what advice would you give to past self yourself before embarking on this journey?
Writing is a very competitive occupation. Don't expect quick results unless your book is truly original, outstanding and in demand. Most readers did not think much of Indie Authors in the beginning.
How many people would you ideally like to reach with your books?
My goal is to have a best seller, or at the very least, sell books in the thousands instead of hundreds and reach a broad market.
What has been the biggest challenge and frustration during the process to date?
It is very difficult to publish a book with zero editing errors unless a writer pays for editors and proofreaders, which could cost hundreds of dollars. I find I have to revise and re-issue my books to correct errors in words or format every year.
My biggest frustration has been not finding a literary agent interested in helping me find a traditional publisher in the beginning.
What's your biggest strengths when it comes to book a) writing, b) publishing and c) marketing?
I always knew I could write a good story and my marketing and communication background made it easier to self-publish and promote my work. Now, I use all I have learned to market and promote my books using Newsletters, social media and being a Team Member of a Sci-Fi writing group.
What's your biggest weakness when it comes to book a) writing, b) publishing and c) marketing?
I am still learning how to write good dialog for my characters. Editing and proofreading is still required for newly released books. Using social media advertising on Facebook, Twitter and other sites is a future necessity.
When do you think you will you write your next book?
I write one new book each year over the winter months. I plan to complete my third trilogy series this winter. After that, I will start a brand new series or write something on a standalone basis.
Are you self published or did you use a hybrid publisher, or a traditional publisher?
As I previously indicated, I am a Sci-Fi Indie Author and self-publish all my books on Amazon, Barns & Noble and Smashwords. I just recently published six of my books in paperback format on Amazon. Eventually, I hope to try audio books and even consider a traditional publisher and agent under the right conditions.
FEATURED AUTHORS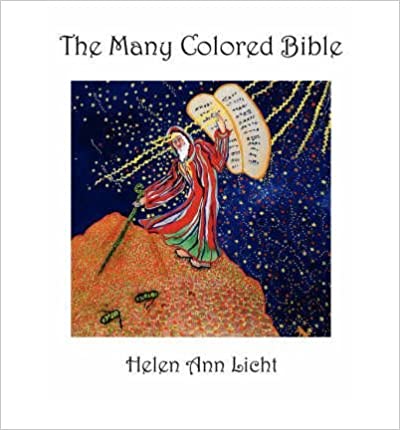 Interview with Helen Ann Licht
Worrying if I was telling too many secrets Leaving out so much.
Keep Reading »