Interview with Don Schroeder
Author of Air Raid Nights & Radio Days
Where are you from originally and where do you reside now?
I grew up in Indianapolis, IN. Helen and I now reside in Destin, FL
If you currently reside somewhere besides where you were born, what's the story that lead from there to here?
Helen and I were married in 1959 after graduating from Indiana University. We both studied Journalism. Various writing jobs took us from South Bend, IN to Dayton and Columbus, OH (with a stint in the Army). My main career was as a writer in public relations with the old Bell System in Indiana and at AT&T headquarters in New York City. We lived in Westfield, NJ and Martinsville, IN along the way. We moved to Florida in 1993 after my retirement.
What made you decide to write and publish your first book?
Initially, I had a lot of time on my hands after retiring. I was "a writer." And for some reason my growing-up years were on my mind. And it seemed to me that younger folks knew little about life on the American Home Front during World War II. Writing the book "called me."
How would you describe your books to first time readers?
The book is about growing up on the American Home Front during World War II and into the 1950s, as seen through a kid's eyes. In addition to telling about crazy things we did for fun, the book tells how everybody pulled in the same direction in those days. Even us kids had responsibilities–and we took them very seriously. Besides telling about such things as air-raid-drill-blackouts and saving the ribbon of tin from Spam cans for Christmas tree ornaments, the anecdotes also tell of life lessons learned (like getting slapped in the face by my Mom for letting a curse word slip out.)
Who do you feel is most likely to connect with the topics you write about?
I first thought that folks my age would really connect and like it best–and they often tell me how they love the book and that it brings back their own growing-up memories. But surprisingly young folks like it best! They compare it with growing up right now–so much is the same, so much is very different. Also, I think they have fun learning that their grandparents made silly mistakes and in most ways acted like kids today.
What unexpected or surprising thing did you learn during the process of writing and publishing?
In writing the book I was surprised how memories from long ago are fresh and clear–in sharper focus than recent memories. And so the book "wrote itself." I didn't need to do research, because memories were clear and accurate. I did have to do research on Kilroy, who was the icon of World War II. (Us kids made a nuisance of ourselves, drawing using chalk and soft bricks to draw him on sidewalks, walls and garages.) But the research wasn't fully accurate. It said Kilroy showed up in the outhouse during the Potsdam Treaty. Fine! But it placed President Roosevelt there with Stalin and Churchill instead of President Truman. (Roosevelt had died before Potsdam.)
If you could, what advice would you give to your past self before embarking on this journey?
One thing I would most certainly do if I could relive my life would be to interview my older relatives and friends. I would learn what life was like when they were growing up. I would learn their challenges–what was better/easier in those long-ago times and what was more challenging if not impossible in those days. Sadly, I didn't. And those loving people took their wonderful stories to their graves.
How many people would you ideally like to reach with your books?
I have signed books for more than 13,000 people. Some people tell us they share the book with friends and relatives. I recall one man saying that everybody on his street read it. Another had a sign-up sheet for folks in his office who wanted to read it. Others say: "I think I already have this book," and I know they haven't read it. I'm happy with 13 to 15 thousand. But who wouldn't want to multiply those numbers by a thousand?
What has been the biggest challenge and frustration during the process to date?
At the age of 83, attracting people on line to the book is, or at least seems to be, beyond me. I'm certain that with the backing of a main-line publisher, I would not have that worry. Handling this task, which is virtually impossible for me, would be "first and foremost" for a good publisher.
What's your biggest strengths when it comes to book a) writing, b) publishing and c) marketing?
Because I was a writer by profession, writing the book came naturally. We've been successful marketing the book regionally through vendor fairs. Also, we live near three Air Force bases, and we have sold thousands of book at base exchanges. In addition to retired Air Force families, we continually meet the families of newly-assigned people. Also, we live in a popular tourist area providing a steady stream of new potential customers. And so our market area will not become fully "saturated."
What's your biggest weakness when it comes to book a) writing, b) publishing and c) marketing?
This book's biggest challenge (I'll call it a weakness) is that we only reach one potential buyer at a time–ones that we meet at vendor fairs and at military bases. Our initial publisher told us that they accepted only three or four manuscripts from every hundred submitted. They accepted mine and I think they were truthful. But soon they were accepting most if not all manuscripts. That helped them remain viable, though they have since gone out of business. Neither this nor our current publisher have been helpful in selling the book.
When do you think you will write your next book?
I'm often asked when I will write my next book. My answer is always the same: "I'm too busy selling this one!"
Are you self published or did you use a hybrid publisher, or a traditional publisher?
Both my first publisher and the one I now use would be defined as hybrid publishers. As agreed, the first publisher returned the money I paid up-front after selling 5,000 books. My current publisher uses Ingram (sp?) and the books are beautifully printed. This publisher has attracted a few sales, but very few.
FEATURED AUTHORS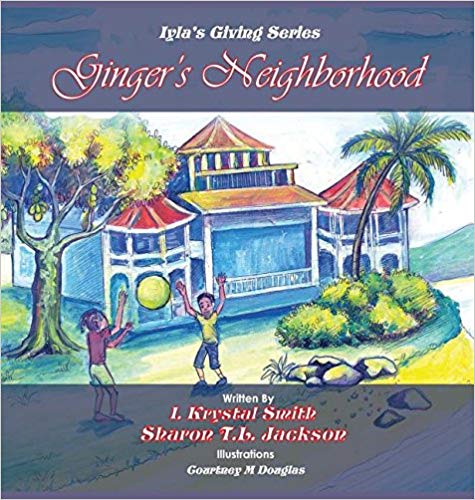 Interview with Iyla Smith
My books are about loving others.
Keep Reading »