Interview with Deborah Kemp
Author of Captive in Kyoto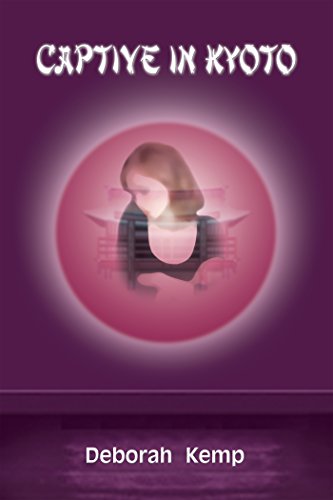 Where are you from originally and where do you reside now?
I am originally from Massachusetts and have lived here all my life, though I've lived in three different cities. I moved out of my hometown after college, but eventually moved back.
If you currently reside somewhere besides where you were born, what's the story that lead from there to here?
I decided to write my novels after years of being interested in Japan. My husband and I had hosted Japanese students in our home three different times, and I really enjoyed the experience. I was fascinated by how different the culture was from ours, and it made me wonder what it would be like to be an American living in Japan.
How would you describe your books to first time readers?
I would describe my books as Romantic Suspense. All three books have the same core characters, but new characters in each book are involved in murders and mysteries that my main character gets involved in.
Who do you feel is most likely to connect with the topics you write about?
The people most likely to connect with my topic are people who have an interest in different cultures and the impact that has on relationships. People who enjoy a romantic story that also has murder, kidnapping, poisonings, etc rather than a straight romance, will connect.
What unexpected or surprising thing did you learn during the process of writing and publishing?
Honestly the publishing world has changed quite a bit since I wrote my books. There were no Kindles! I was surprised I could get my books on Amazon and Barnes and Noble! I was also surprised when people in places like Australia would buy my books and then write to me and ask me questions about them. I was surprised I was asked to do interviews online.
My biggest surprise was how sad I was when I finished the first novel! My husband was the one to tell me that I should write a sequel. It hadn't occurred to me that I could keep my characters alive in another book! I was also surprised by how real the main characters were to me. I would go to bed with dialogue running through my head and wake up anxious to get it written. I joke now that I often wonder how they are doing all these years later!
If you could, what advice would you give to past self yourself before embarking on this journey?
The advise I would give my past self is to get an editor! I honestly liked my second and third novels better than the first, because I got more comfortable with the process. I look back at the first on and cringe a little. An editor would probably have made me change the things that I now find cringeworthy!
How many people would you ideally like to reach with your books?
Ideally I would love to reach hundreds of thousands of people, but what author wouldn't want that? !
What has been the biggest challenge and frustration during the process to date?
The biggest frustration was-promoting my books. I had a website and I was active in romance message boards, but it's very hard to get known. My other frustration was when people would post a review on Amazon stating that they hadn't read the book, but it wasn't the kind of book that would appeal to them!
What's your biggest strengths when it comes to book a) writing, b) publishing and c) marketing?
My biggest strength in writing is that I love to write and I was good about writing ever day. My strength regarding publishing was that I researched my options and felt I had found a company that suited my needs. My strength for marketing was that I promoted my book on sites that were Japan oriented but not necessarily author sites. I tried to make a connection to people who were "Japanophiles". I had a website and I was active on romance message boards as I said earlier.
What's your biggest weakness when it comes to book a) writing, b) publishing and c) marketing?
My weakness  in writing is point of view. I'm not sure I used the best format for my stories.  I think one problem with my books is that the Japanese names for characters are hard to keep straight for many people. I was very familiar with Japanese names and pronunciation, but I realized later that many Americans are not.
A weakness for me in publishing was not being as familiar with the editing process. A weakness for marketing is not having the resources to get my books promoted.
When do you think you will you write your next book?
I don't know when I will write a book again. If I do publish again, it will not be a continuation of that series. My life has changed a lot in the years since I write the three novels. I would love to see them suddenly be popular! With Asian stories starting to become more prominent, maybe there will be some interest in reviving them! Crazy, Rich Asians gives me hope, though that's a different genre!
Did you self-publish, use a hybrid publisher or a traditional publisher?
I used a self publishing/ demand publisher. Years after I published, they put my books out in Kindle versions, so that was encouraging! They are still available today.
FEATURED AUTHORS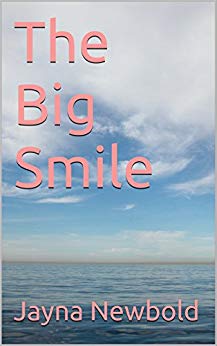 Interview with Jayna Newbold
Life tends to get in the way of the creative process.
Keep Reading »