Interview with Dalen Garris
Author of Fire In The Hole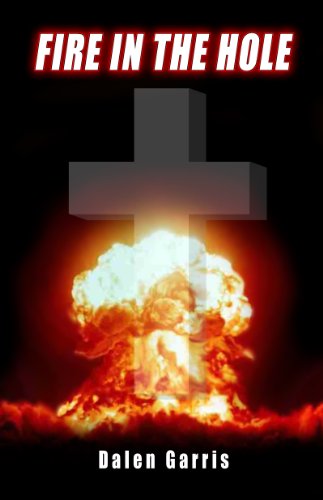 Where are you from originally and where do you reside now?
               Born in New Jersey, high school in Conn., and college in Boston. Currently in Waxahachie, Texas
If you currently reside somewhere besides where you were born, what's the story that lead from there to here?
Long story. I was raised on the streets of Jersey from 4th grade up to High School. I was a stone-cold atheist going into college. I had a full scholarship at Boston University and should have been doing well but was totally lost. After my 2nd year, I had a supernatural experience with God which blew me away. The fact that God was real shattered my perception of the world. It was so powerful and real that I left college, along with my scholarship, to go find God. I got saved in the beginning of the Jesus Movement in California and never looked back. I stayed with the church I was with for 21 years, but when things were over, they were over, and I finally moved to Dallas, TX to start all over.
What made you decide to write and publish your first book?
I had a small radio broadcast which grew into a half hour program that was broadcast in several stations around the world, including Sky Angel across North America. That grew into a newspaper column, first for the local paper and then to several others, including the Christian Post.  We decided to take several of the articles and sort them into topics and publish them in a book.  I couldn't believe how easy it was once the decision was made to do it.
How would you describe your books to first time readers?
 I am a revivalist. My message to all the churches I go to is how create a revival in your own church and to prepare the Body of Christ for the great world-wide revival that the Bible says in coming. The books that I've written accompany that theme. Most of them tell the stories of some of the incredible experiences I have had as I went through Africa bringing this message. There is good stuff, bad stuff, hard stuff, and funny stuff, but it is stuff that is new and unique to our everyday lives. It is a walk in the supernatural that most of us do not experience.
Who do you feel is most likely to connect with the topics you write about?
Well, first, you have to have a desire for something more than just "church as usual". You also have to understand that there is a price to pay for anything in God. The thing that I constantly hear from readers is that although they desperately want to see a move of God, they just did not know how to get it. They are the ones who connect with this book because they see a clear blueprint to revival –personal, local, and worldwide.  As the Modern Church becomes more like the world and less able to satisfy these hungry souls, the desire to connect with someone or something that will lead them to an easily discernable and incremental path to revival will begin to grow until they are desperate for revival. And that is when God usually moves.
What unexpected or surprising thing did you learn during the process of writing and publishing?
My stepfather used to tell me that you never know what you can do until you try. I never really grasped the fullness of that until I launched into this process. All the goals that I feared were unobtainable, have been reached. I never thought I could write a book, but now I have 8 of them and over 750 articles. I never thought I would get my degree, but now I have an Honorary Doctorate. I never thought I would get to travel extensively, but now I have been to Africa and around the world over 60 times. The old man was right – you never know what you can do until you try.
If you could, what advice would you give to past self yourself before embarking on this journey?
Give it to God and let Him do it. He always does a better job than you do and He has impeccable timing.
How many people would you ideally like to reach with your books?
We have handed out over 50,000 copies of Four Steps to Revival and that barely scratches the surface of what we need to do.  There are billions who do not know that God is real. Let's shoot for a billion.  Think that's unrealistic? Read the above: you never know what you can do until you try. <grin>
What has been the biggest challenge and frustration during the process to date?
The process of seeking Literary Agents and publishers.  I was spending all my time on something that, not only I was not good at, but that was taking me away from the things that I had been called to do. Once I realized that I could just do it myself, I was free. If God wanted this book written, then He could promote it. And if God didn't promote it, then maybe He didn't care. And if God didn't care, why should I?
What's your biggest strengths when it comes to book a) writing, b) publishing and c) marketing?
None of them. When I get that feeling to write, I get the impression that it is God that is writing it, not me. When I go back to look at what I've written, it's pretty obvious that I wasn't the one that wrote it. Publishing and Marketing? Forget it. Way out of my territory.
What's your biggest weakness when it comes to book a) writing, b) publishing and c) marketing?
The biggest strength is the ability to let go and allow God to say what He wants to say and the way He wants to say it.  With publishing, it's the fact that I not only do not have the time to invest in it, but I have no idea what to do. With marketing, it is the feeling that I have to "toot my own horn" to promote myself and the message I want to get out to the world. I just find that hard to do.
When do you think you will you write your next book?
There are three possibilities. One is the thought of doing what I did with Fire in the Hole.  I have 750 articles that have been written and published in newspapers, blogs, and mailing lists. I could easily glean enough articles on different topics to create several books.
                Another possibility is chronicling another campaign. I may be finishing my excursions to Africa after this year, but what comes next? One possibility is a call to go to Pakistan. That would give me a whole raft of new experiences, perspectives, and color to write about. Another possibility would be an extensive campaign across America.  Either way, when the Spirit of God starts pouring out and the miracles start happening, there will always be stories to write about.
==================================================================================
Dalen Garris has been in ministry since 1970 during the Jesus Movement in California. In 1997, he started a radio broadcast that was heard on stations around the world for almost 12 years. A newspaper column followed, for which he has written over 700 articles, which were published in newspapers and Christian magazines in several countries. He has also written several books and booklets.
FEATURED AUTHORS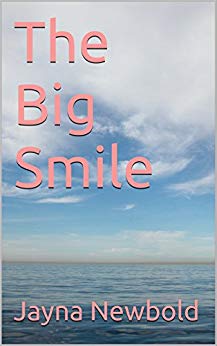 Interview with Jayna Newbold
Life tends to get in the way of the creative process.
Keep Reading »