Interview with A.D. Whittington
Author of Ebony's Legacy: Keeping The Legacy Alive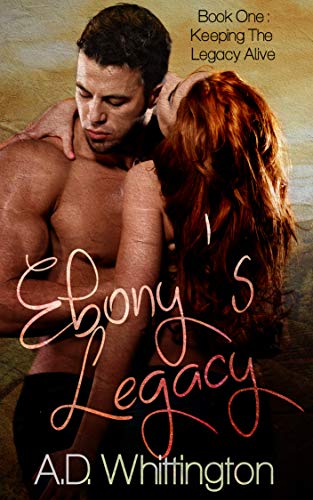 Where are you from originally and where do you reside now?
I am originally from a very small town in, Silas AL.  I moved to Mobile, AL in 1996. I currently live in Ellisville MS.
If you currently reside somewhere besides where you were born, what's the story that lead from there to here? 
I moved from Silas, AL to Mobile Al back in 1996 due a major heart break-up with my high school sweetheart of 5 years.  I met my husband in Mobile and we married in 04.  We moved to Ellisville MS because we wanted to raise our children in a small town.  I call Ellisville, 'My Mayberry."
What made you decide to write and publish your first book?
I started my book back in high school (I graduated in 1995).  I did not finish and publish it until over twenty years later, due to fear of failure.
How would you describe your books to first time readers?
It is a sweet story about a girl coming into age and is before her time.  I would also say the same thing about the male Protagonist.  He is before his time also.
Who do you feel is most likely to connect with the topics you write about?
I feel like anyone can relate to my book.  I have had male readers read my book and are waiting on my second one, as female readers alike.
What unexpected or surprising thing did you learn during the process of writing and publishing?
In writing, I found that the book takes on a life of its own and can almost write itself. I have found with publishing, if you self-publish, that the easy part.  The hard part is the marketing.
How many people would you ideally like to reach with your books?
I hope to reach as many people as possible with my books.
What has been the biggest challenge and frustration during the process to date?
My biggest challenge and frustration is marketing and getting my name out there.  It does no good to have an amazing book, if no one knows about it.
What's your biggest strengths when it comes to book a) writing, b) publishing and c) marketing?
Writing-my creativity, publishing-getting it done, marketing–my drive and belief in my book.  If you know you have a good product, you have no issue advertising it.
What's your biggest weakness when it comes to book a) writing, b) publishing and c) marketing?
Writing-setting aside time with work and kids/family, publishing–I want a traditional publisher, Marketing–again, getting the right person to read my book.  It only takes one person, the right person, to read your work and love it to make it take off.
When do you think you will write your next book?
I am writing book 2 in the Ebony's Legacy series now.
Are you self-published or did you use a hybrid publisher, or a traditional publisher?
Self-published, but want to be traditional published.
FEATURED AUTHORS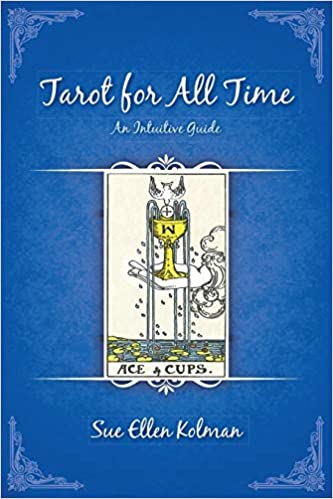 Interview with Sue Ellen Kolman
Believe in yourself and know that you are enough.
Keep Reading »