Interview with Courtney Anixter
Author of The ABC's of a Badass Bitch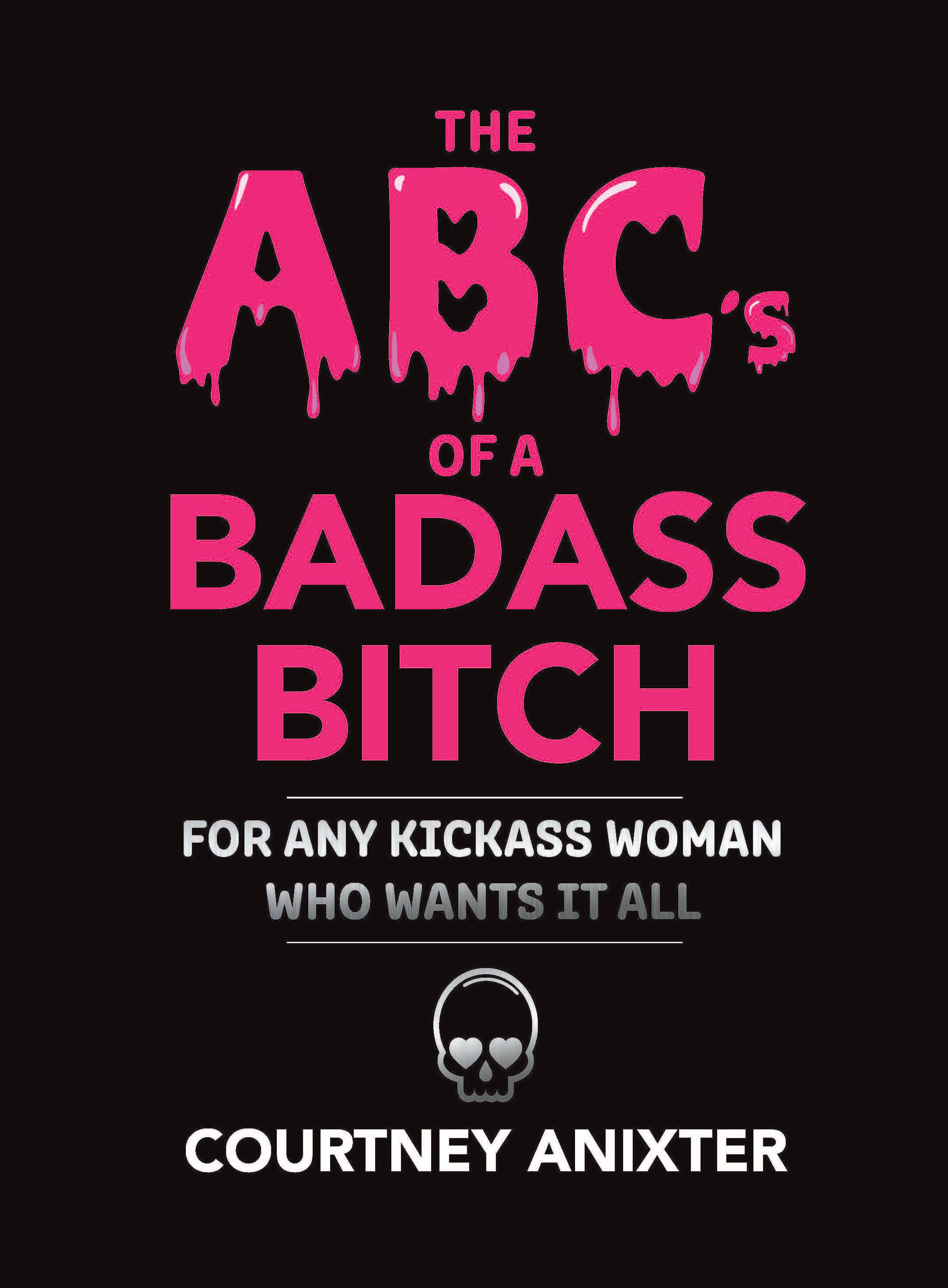 Where are you from originally and where do you reside now?
I am from Highland Park, Illinois, but currently reside in Chicago.
If you currently reside somewhere besides where you were born, what's the story that lead from there to here?
While I live in my hometown now, I've definitely expanded my horizons geographically. I studied at Indiana University and then earned my Masters from NYU. I also spent time in Los Angeles. I wanted to get a taste of different coasts and experiences. They all helped shaped the writer I am.
What made you decide to write and publish your first book?
This book came at a time when I needed to be inspired and empowered myself. I just felt that every woman on the planet needed a reminder she was a badass whether she was single, married, divorced, undecided, working, not working, in school, or graduated. The one thing we have rooted together is who we are as women. I wanted that message to be concise, clear, and have a certain punch! I believe I achieved that goal.
How would you describe your books to first time readers?
"The ABC's of a Badass Bitch" is essentially an adult children's book. A "Goodnight Moon" for women filled with humor, universal truths, and spirited sass. This book is for the fierce women out there who want it all and are defining whatever "having it all" means to them. It is a pocketbook reference for those of us who need an extra boost. It's a wonderful gift for friends, a quick read for a gal on the go, or anyone who could use a dose of female empowerment. We are all in this together!
Who do you feel is most likely to connect with the topics you write about?
There is something for everyone in this book, even men can learn a thing or two. Women, especially, will relate to the text, whether it is about trying to avoid carbs, their relationship status, or knowing their worth. I exercise a point bluntly, but infuse a splash of humor as well to keep it light and allow the reader to kind of poke fun. It's all about effective delivery.
What unexpected or surprising thing did you learn during the process of writing and publishing?
PATIENCE!!! I'm an Aries, so I naturally lack patience, but I make up for it with determination, grit, and fire. You don't just write a book, la de dah, and it gets published. Sure, that would be nice, but when you're not Howard Stern or Chelsea Handler, people aren't exactly banging down your door. You really have to put yourself out there in an honest and vulnerable way and hope that people respond to your message. And, so far, thankfully that has been the case. I aspire to be positive force for women finding their way or needing extra encouragement on their own journey.
If you could, what advice would you give to your past self before embarking on this journey?
That it's okay to be you. In fact, being yourself is your superpower. Figure out who you are and what you want and don't let anything stand in your way until you get it. Keep going! Spoiler alert: Letter "S" is for superhero. You have to learn to save yourself. It's exceptionally hard, but extremely rewarding and important. There's value in discovering all of your unique qualities. Individuality is essential.
How many people would you ideally like to reach with your books?
EVERY SINGLE BADASS ON THE PLANET!!!
What has been the biggest challenge and frustration during the process to date?
I'm not great at asking for help. Ultimately, I end up doing everything myself because I like things the way I like them. I'm very Meg Ryan from "When Harry Met Sally" in that respect. It's hard trusting someone else with your work because nobody will care about it as much as you do. I also try to see the good in people, which can be a both a strength and a weakness. I tend to give people the benefit of the doubt when I really probably shouldn't, but I'm not a cynical person by nature. My dad's taught me to be "cautiously optimistic." This whole idea of transitioning careers and entering the literary realm is new terrain for me and I've had to navigate everything myself. There's no roadmap. Waze doesn't exist for writers. You kind of have to figure it out as you go. It's been difficult to learn, but I've accepted I'm going to make mistakes and I am going to fail, but I will continue to grow and evolve into the best writer I can be.
What's your biggest strengths when it comes to book a) writing, b) publishing and c) marketing?
I'm a people person. I can talk to anyone and make conversation. I also believe in my book, not just because I wrote it, but I'm passionate about the message. I encourage people to channel their inner badassery! I'm a total perfectionist; therefore I read the book numerous times before it went to print. Additionally, I designed the cover and chose dripping letters because they're fresh and add dimension. I also feel a skull is edgy and stands out. I've created a large network for myself through various avenues such as philanthropic work, summer camp, attending various events, etc. I cast a wide net and always try to utilize everything that I do have at my disposal. Overall, I would say my best asset in this whole process is trusting my gut. Listening to myself and staying true to my needs and what I hoped to put out into the world.
What's your biggest weakness when it comes to book a) writing, b) publishing and c) marketing?
I believe my greatest weakness is taking a step back and looking at how far I've come rather than measuring where I want to be. It's hard to appreciate your small milestones when you have big dreams. You must shift your focus occasionally and be proud of your endeavors. It's imperative to give yourself some credit. The little things eventually add up to the big things. Any successful person will tell you it didn't happen overnight. It takes a lot of work, sacrifice, and belief in yourself. If you've accomplished that, then you're already ahead of the game!
When do you think you will write your next book?
Actually, I wrote a follow-up with the ABC format to this book. I wanted to have something in my back pocket while I was testing the waters with this style. I've written two women's fiction novels prior to this book as well. I enjoy challenging myself as a writer and pushing myself outside of my comfort zone.
Are you self published or did you use a hybrid publisher, or a traditional publisher?
I'm self-published and proud! Before I released my book, I researched publishers, agents, etc. for my fiction novels. I decided to put something out there myself and see where it landed. I followed a lot of Instagram authors and watched them develop and build their platforms. It's inspiring to see how the landscape of social media has changed for writers. Anyone with a story and something to say is free to express themselves. It's a wicked cool time to be part of this creative process and exploration. It helps fuel my drive. I root for everyone because it doesn't take away from your bucket. It only adds. Be a bucket filler in life.
FEATURED AUTHORS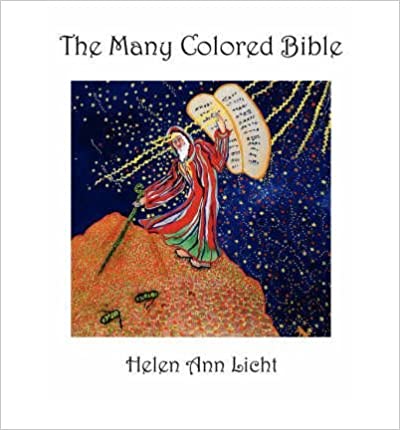 Interview with Helen Ann Licht
Worrying if I was telling too many secrets Leaving out so much.
Keep Reading »