Interview with Christopher Moore
Author of  Wish
Where are you from originally and where do you reside now?
I was born in South Florida and moved to Stuart, Florida, on the east coast, when I was very young. I currently reside in Grove City, Florida on the west coast.
If you currently reside somewhere besides where you were born, what's the story that lead from there to here?
In 2004, I moved to Las Vegas, Nevada to be with my son and be a responsible father. I spent 15 years in the exact opposite of Florida, survived, and recently moved back home to be with my family and friends.
What made you decide to write and publish your first book?
One day, I was driving my son, Tyler, to school and I was telling him a yet another story about what it was like to grow up in Florida. One that he had heard many times. He said to me, "Dad, with all your stories, you should write a book." The next day, I sat down and started the outline for what would be my first novel: Wish.
How would you describe your books to first time readers?
Wish is about an average man, born and raised in Florida, and the adventures he has trying to become the man he wants his son to grow up to be. I used several memories from my own childhood to help describe what it was like to grow up around the water and the outdoors. I also used several things I learned about being a father, both good and bad. A third of the book actually happened, but I won't reveal which parts.
Who do you feel is most likely to connect with the topics you write about?
I feel the readers that will most likely connect with the topics in Wish are those people experiencing the ups and downs of life. Dating. Divorce. Overcoming fears. Pursuing dreams. Becoming the person we were meant to be. I also think that anyone who likes a good story with zany characters and an unusual plot told with a sense of humor will connect with the topics in the book.
What unexpected or surprising thing did you learn during the process of writing and publishing?
I was surprised how my perception on life changed so dramatically . I started looking through the eyes of an author thinking about the next story. I wrote down unique names. I read anything I could get my hands on to get ideas. I listened to my co-workers' stories from their own lives. The question I kept asking myself was, "How can I use this for the next book?"
If you could, what advice would you give to past self yourself before embarking on this journey?
The advice I would give my past self is three-fold. First, no matter how excited you are to be published, READ THE CONTRACT all the way through and not skim over it! Second, you need to spend as much time as it takes doing the editing and making sure every word, every spacing, and every punctuation is perfect. And third, always stay true to yourself and don't doubt.
How many people would you ideally like to reach with your books?
I want to reach every person who reads Wish. My goal was to have something in my book that would touch every reader and leave them with something to think about afterwards. I taught briefly after college and the teacher in me never left.
What has been the biggest challenge and frustration during the process to date?
My biggest challenge has been marketing. I know that if I could get Wish out there and into the hands of a reader looking for a good story, the book would take off. I've read the reviews and heard from many people, both friends and strangers alike, that they enjoyed my story. I just need more of them.
What's your biggest strengths when it comes to book a) writing, b) publishing and c) marketing?
I inherited from my father the ability to tell jokes and stories. From when I was young trying to make my friends laugh in school, to sharing humorous memories from my past with my current co-workers, I've always been a story teller so I used writing as my medium. The publishing I left up to my publisher who handled everything. And regarding marketing, when people met me and find out that I have something to say, I hand them my card and tell them to read my book.
What's your biggest weakness when it comes to book a) writing, b) publishing and c) marketing?
My biggest weakness when it came to marketing Wish was the fact that I am by nature, an introvert. The idea of marketing myself so I could market my book was an uncomfortable obstacle to overcome. But, as more and more people read Wish and responded back with their positive reviews, I realize that I am an author now and it comes with the territory.
When do you think you will you write your next book?
Wish is book one in the Wish trilogy and I have the outline for book two, Hope, already completed. I do work during the day, so my writing is very part-time. I am, however, a quarter the way through the text and I plan on getting it out to the public by the fall of 2020. I found out that writing a book was the easy part and putting it to print is a long, detailed process that takes a lot of time.
Are you self published or did you use a hybrid publisher, or a traditional publisher?
I did some research when I finished the rough draft and I decided to go with Dorrance Publishing. They have been helping authors for over 150 years achieve their dreams of being published and I couldn't have been more pleased with how Wish turned out. They did everything, from editing the text, creating the cover design, and forming the page lay-out. And my project coordinator, Shaina Ott, was amazing.
FEATURED AUTHORS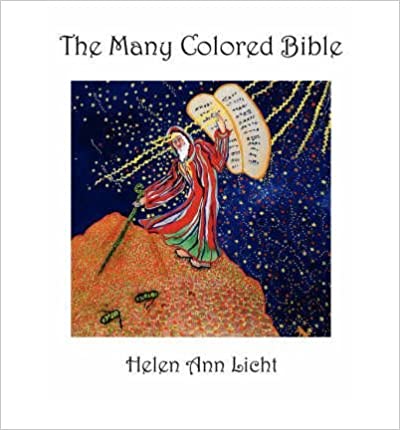 Interview with Helen Ann Licht
Worrying if I was telling too many secrets Leaving out so much.
Keep Reading »