Interview with Christopher Benfield
Author of  Pulpit Pages
Where are you from originally and where do you reside now?
I am originally from Taylorsville, North Carolina. I now reside in State Road, North Carolina.
If you currently reside somewhere besides where you were born, what's the story that lead from there to here?
I spent the first thirty nine years of my life in my hometown of Taylorsville, North Carolina. After receiving the call to serve Fellowship Missionary Baptist Church in Mount Airy, North Carolina, we made the move from our hometown.
What made you decide to write and publish your first book?
I maintain an online ministry where I publish sermon manuscripts as they are prepared and preached from the pulpit at Fellowship. My material is published through several Bible software companies, including Logos and WORDsearch, a division of Lifeway, Inc. Having done a series on the life of Joseph, and having been interested in publishing some of my material in book form, I made the decision to publish the book.
How would you describe your books to first time readers?
The book deals with the biblical account of the life of Joseph. It is written in a study format, and would be great for a devotional, personal Bible study, small group lessons, or as a series to preach from the pulpit.
Who do you feel is most likely to connect with the topics you write about?
Those most likely to connect with my material would be Bible students, teachers, pastors, and evangelists.
What unexpected or surprising thing did you learn during the process of writing and publishing?
I was really amazed at how simple the process has become with the advancements of modern technology. Ensuring the final copy is formatted properly was the greatest task involved. The manuscript was delivered digitally, and I was able to proof the final draft electronically, prior to publication.
If you could, what advice would you give to past self yourself before embarking on this journey?
I would spend a bit more time researching all that is needed following publication. Getting the book printed is just the beginning. There is the need for marketing and exposure after publishing.
How many people would you ideally like to reach with your books?
I would love to reach as many as possible, like every author would. However, being realistic, and knowing I am not a household name, just reaching those who desire to learn more about the Bible would be encouraging. To be honest, if I could reach several thousand, I would be well pleased.
What has been the biggest challenge and frustration during the process to date?
The biggest challenge is proper marketing and exposure. An author could publish a great book, but if the public doesn't have an opportunity to see the book, it will inevitably be left unread.
What's your biggest strengths when it comes to book a) writing, b) publishing and c) marketing?
My greatest strength is publishing the sermon material I labor through on a consistent basis to teach and preach from the pulpit. Along with the book, I have enjoyed reasonable exposure through the Bible software add on modules available. This being my first publication in book form, I honestly don't feel as if I have any strengths in publishing and marketing.
What's your biggest weakness when it comes to book a) writing, b) publishing and c) marketing?
My biggest weakness in writing would be my material having appeal to a broad percentage of the population. In publishing, my weakness would be lack of knowledge, and marketing would be a lack of genuine exposure.
When do you think you will you write your next book?
At this point, I have not decided to publish anything further. Due to the enormous expense for an unknown author, the current publication would really have to pick up and do well before I contracted to publish another title.
Are you self published or did you use a hybrid publisher, or a traditional publisher?
I used Xulon Press.
FEATURED AUTHORS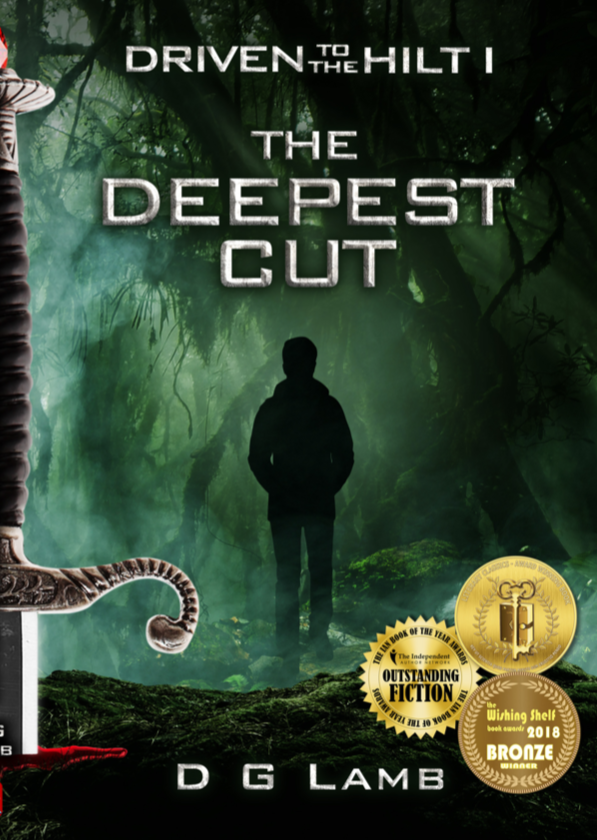 Interview with David Lamb
Quit when it ceases to be fun and exciting.
Keep Reading »