Interview with Cassandra Finnerty
Author of Princess of the Emerald Valleys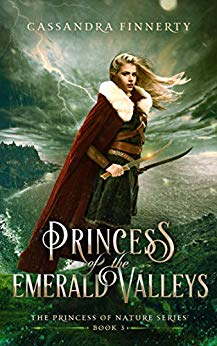 Where are you from originally and where do you reside now?
I'm originally from the east coast, and have spent most of my time in New England.
If you currently reside somewhere besides where you were born, what's the story that lead from there to here?
I still live in New England, and love the area.
What made you decide to write and publish your first book?
I've always dreamed of becoming a writer, and one day decided to do everything I could to make it happen.
How would you describe your books to first time readers?
The Princess of Nature Series is part romance, historical fiction and fantasy. The first novel, Princess of Sky, Earth, Fire and Water takes place in 1772, in western Ireland. The main character is an intelligent and independent young woman named Aisling, who inherits magical abilities and oversight of a secret society. To keep her powers, she travels to the mythical East Kingdom, where she falls in love with a warrior prince. In books 2 and 3, Princess of Wind and Sea, and Princess of the Emerald Valleys, Aisling and the prince travel across the globe and try to evade the dark forces that are hunting them.
Who do you feel is most likely to connect with the topics you write about?
Readers who love the combination of romance, adventure and travel may like the series. The characters' journey takes them to exotic places around the world. There's a strong fairy tale element as well. The main character is a powerful female — with or without her magic.
What unexpected or surprising thing did you learn during the process of writing and publishing?
Sometimes when you're immersed in the story, the characters take on a life of their own. A story can unfold in ways that you never imagined.
If you could, what advice would you give to your past self before embarking on this journey?
There's no such thing as perfection! You have to have faith that your story has merit, and the courage to release it.
How many people would you ideally like to reach with your books?
As many as possible! I'm grateful to each reader for their interest in the Princess of Nature Series.
What has been the biggest challenge and frustration during the process to date?
One of the biggest challenges for me is blocking out the distractions that happen with everyday life — and finding time to write.
What's your biggest strengths when it comes to book a) writing, b) publishing and c) marketing?
I've made a commitment to myself to write everyday — even if it's for 5 minutes. If you set manageable goals, whether it's time or word count, you'll have a completed novel before you know it.
What's your biggest weakness when it comes to book a) writing, b) publishing and c) marketing?
One of the biggest challenges is not to dwell on the editing phase. Once you feel good about the story and how it's come together, release it and move on to your next creative project.
When do you think you will write your next book?
I'm writing my next book as we speak!
Are you self published or did you use a hybrid publisher, or a traditional publisher?
My novels are published by Castle Swan Media, an entertainment and content development company. I love to hear from readers, and can be reached at [email protected]
FEATURED AUTHORS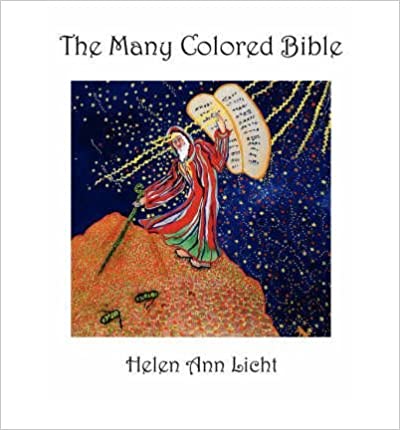 Interview with Helen Ann Licht
Worrying if I was telling too many secrets Leaving out so much.
Keep Reading »