Interview with Anniqua Rana
Author of Wild Boar in the Cane Field: A Novel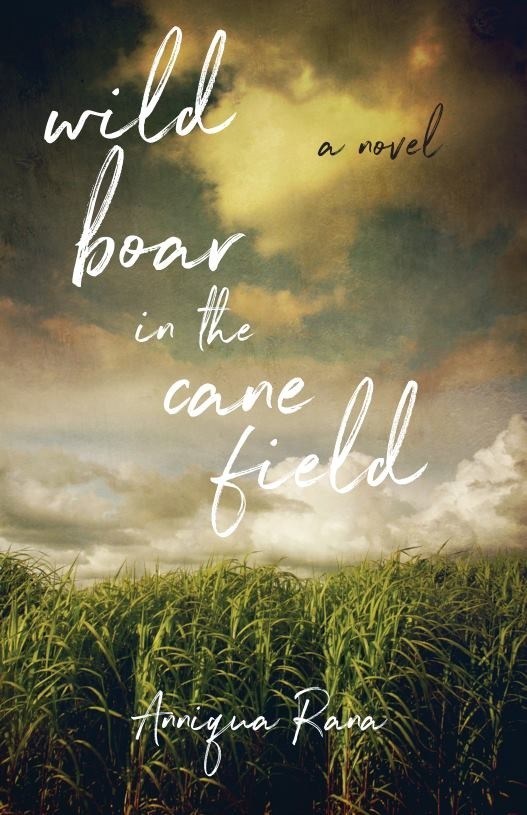 Where are you from originally and where do you reside now?
I was born in Khewra, Pakistan, the home of the second largest pink Himalayan Salt Mine in the world, said to have been discovered by the troops of Alexander, when he crossed into India.
When war broke out in 1965, my mother took the family to Barnes, England, with my grandmother for a year, and then we returned again, when I was six, to stay another year.
My more formative years were spent in Lyallpur, renamed, Faisalabad, the largest industrial city of Pakistan.
For the past thirty years, I've been living in the Bay Area, San Francisco.
If you currently reside somewhere besides where you were born, what's the story that lead from there to here?
My husband, a computer engineer and I, an English teacher, came to live in the Bay Area to create new life for ourselves after we got married and now live here with our two sons.
What made you decide to write and publish your first book?
My memories of living on the family farm outside Faisalabad stayed with me. The women, the farm workers and the lives they lead were all so unique that I was compelled to write a story that could be that of any of the people that lived on the farm.
I was also fascinated by the idea of telling the last section of the book from the perspective of the flies that protect Tara, the main character, through her life.
How would you describe your books to first time readers?
Wild Boar in the Cane Field will take you into a world that is experienced by many, but not captured in books or movies.
The story is set in a village that could be any village in South Asia. As a baby, Tara is found on a train covered in flies. She is raised by two mothers in a community rife with rituals and superstition. As she grows, Tara pursues acceptance at all costs. Saffiya, her adoptive mother, and Bhaggan, Saffiya's maidservant, are victims of the men in their community, and the two women, in turn, struggle and live short but complicated lives. The only way for the villagers to find solace is through the rituals of ancient belief systems.
The final section of the story is told by the flies that have protected Tara all her life.
Who do you feel is most likely to connect with the topics you write about?
From the reviews I have received so far, the world is so unique that they are inspired about getting a glimpse into it. For those who are familiar with rural South Asia, the connection has been incredibly encouraging.
Anyone interested in a coming-of-age story might be interested in reading this book.
To quote one of my readers:
"Anniqua weaves a beautiful tale with intense emotions and exquisite attention to detail. As I read the book I could smell the garlic and feel the heat as she transported me to rural Pakistan."
What unexpected or surprising thing did you learn during the process of writing and publishing?
I realized that even though the process of writing is solitary, to some extent, the publish and promoting requires a lot of people skills. I am getting to meet all kinds of interesting folk as I continue with the process.
If you could, what advice would you give to past self yourself before embarking on this journey?
Have patience. The story writing takes time, and then the publicity takes even longer.
How many people would you ideally like to reach with your books?
Over 60 percent of the population of South Asia is rural. However not many people have read about those lives. I would prefer that anyone interested in the lives of others get a glimpse into this world through the story of Tara.
What has been the biggest challenge and frustration during the process to date?
It has been an interesting process. I have not faced any major challenge yet.
What's your biggest strengths when it comes to book a) writing, b) publishing and c) marketing?
Because of my varied experiences, my story telling skills are strong. I have many more to tell. I am also very fortunate that I am working with https://shewritespress.com and Book Sparks for publicity.
What's your biggest weakness when it comes to book a) writing, b) publishing and c) marketing?
Marketing is new to me. As a college professor, I have never before had the need to market anything. However, I am interested in learning the process.
When do you think you will you write your next book?
The title of my second book is "A Sanctuary for Dancing Bears". I have already started writing it.
Are you self published or did you use a hybrid publisher, or a traditional publisher?
Hybrid collaborating with She Writes Press.
FEATURED AUTHORS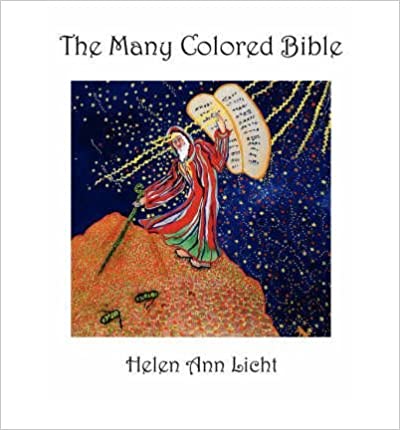 Interview with Helen Ann Licht
Worrying if I was telling too many secrets Leaving out so much.
Keep Reading »