Interview with Anne Carrole
Author of Tangled Up with a Cowboy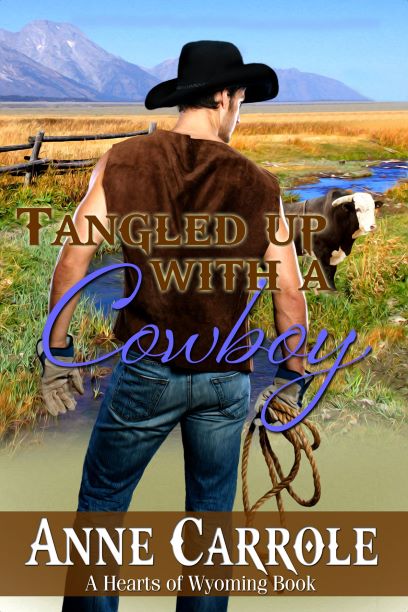 Where are you from originally and where do you reside now?
I was raised on a farm in central New Jersey (yes, they have farms in New Jersey) with horses, dogs, cats, chickens, rabbits, and whatever other animals I could convince my parents to shelter. Though I have traveled quite a bit, I still reside in the same state but have moved farther south near the coast which is commonly referred to as the Jersey Shore. Yes, that Jersey Shore.
If you currently reside somewhere besides where you were born, what's the story that lead from there to here?
I've always loved the Jersey Shore so after our daughter graduated from high school, my husband and I moved closer to it. Now it is just a fifteen-minute drive to the beach. I do miss the greenery of the central region of the Garden State and we moved from a town that still had farms, fields, and cows and I miss that too. But, as my husband said, we exchanged country views for water views.
What made you decide to write and publish your first book?
I have been writing stories since I was in elementary school, but back then the hero was more likely to ride a bike not a horse and share a stick of gum rather than a kiss. However, publishing those stories didn't become a goal until my mom passed away. I think losing someone you love reminds you that time is limited. Six months after she died I attended my first RWA chapter meeting. I spent several years learning about writing and publishing before I had the confidence to send my work out for publication.
How would you describe your books to first time readers?
I would describe my books as containing stories that revolve around two flawed people figuring out how to overcome the complications and difficulties that accompany falling in love so together they can achieve their happily ever after. That would make them romances, but because they are also set in the western part of the United States, there is quite a bit of action and adventure involved consistent with the lives of rodeo cowboys and ranchers. I count quite a few men among my readership.
Who do you feel is most likely to connect with the topics you write about?
Readers likely to connect to my topic are ones who are looking for a good story where the journey has its challenges but the destination is ultimately worth it. No tragic endings in my books. My characters may experience difficult times but the story is about how they ultimately overcome those difficulties and go on to live their best lives.
What unexpected or surprising thing did you learn during the process of writing and publishing?
What surprised me was how much marketing would be involved. Whether self-published or with a traditional publisher, the author is expected to shoulder much of the marketing burden. That means having a presence on social media, connecting with readers in spaces where readers congregate, and making yourself accessible.
If you could, what advice would you give to your past self before embarking on this journey?
The advice I would give my past self is to be patient because you will persevere. Finding your tribe of readers is so worth it!
How many people would you ideally like to reach with your books?
I want to reach every reader who loves multi-dimensional characters and a story where those characters are challenged to do the right thing in the face of adversity.
What has been the biggest challenge and frustration during the process to date?
The biggest challenge and frustration for me has been trying to write faster. It takes me about a year, sometimes more, to write a book that I am proud of. Some authors are able to achieve this feat in three months. That isn't me. I get the plot down and then I revise, revise, revise, and revise again to add in the layers that give the story its richness and depth. That's my process, and, try as I might, I have not been able to shorten the timeline from concept to publication. I continue to search for that magic formula.
What's your biggest strengths when it comes to book a) writing, b) publishing and c) marketing?
I hope my greatest strength is my writing or I shouldn't be an author, lol. Within my writing, I think my characters are my biggest strength. I've had readers tell me that they feel like they know the characters I write about, feel like they are friends. I often have readers email me asking me to write a story for a secondary character because they "fell in love" with them. Comments like those bring me joy.
What's your biggest weakness when it comes to book a) writing, b) publishing and c) marketing?
I think marketing is a challenge for most writers and I'm no exception even though my former day job was marketing. Marketing your own books, however, is more personal because you are also marketing a piece of yourself. Not to mention that it takes a lot of time away from writing. But it is not a function I'm willing to outsource. I prefer to find and connect with readers myself so if you find me on social media, that's me you are connecting with and not some virtual assistant.
When do you think you will write your next book?
I just released Tangled Up with a Cowboy but I am already working on the next book.
Are you self published or did you use a hybrid publisher, or a traditional publisher?
Two of my novels have been published by an Amazon imprint and three of my novels have been self-published including my latest release: TANGLED UP WITH A COWBOY
FEATURED AUTHORS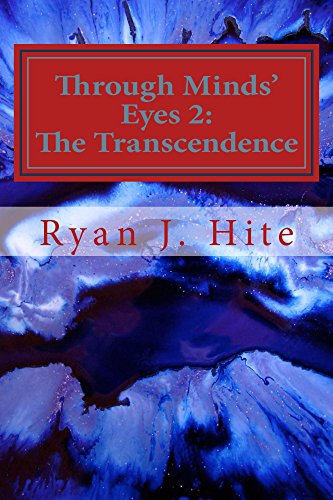 Interview with Ryan Hite
Find your passion. You would be surprised as to what that can be.
Keep Reading »