Interview with Angel Musk
Author of Essence of Love
Where are you from originally and where do you reside now?
I grew up in Newport Kentucky. After high school I moved to Elsmere Kentucky.
If you currently reside somewhere besides where you were born, what's the story that lead from there to here?
My move only took me 20 minutes away from where I grew up.
What made you decide to write and publish your first book?
I wrote the Essence of Time and knew right away that I had something special to share with the world. It is a romance drama based in the 1800's.
How would you describe your books to first time readers?
My books are not geared for a certain genre. I love to write different books from historically based fantasy.
Who do you feel is most likely to connect with the topics you write about?
Channel will love my Essence books. There are currently 2 available. The first one is Essence of Time and the sequel is Essence of Love. I am in the middle of writing the last book, Essence of Family.
What unexpected or surprising thing did you learn during the process of writing and publishing?
That it is really difficult to get a contract. Publishing companies have a certain budget and know how many people they can choose each year. With so many good writers out there and the luck of who you know can get you in the door.
If you could, what advice would you give to your past self before embarking on this journey?
Save up money!
How many people would you ideally like to reach with your books?
I would like to reach people other than family and friends so I know that my writing makes a stranger happy.
What has been the biggest challenge and frustration during the process to date?
The biggest challenge is finding the time and mood to write. It can take you away from what your family is doing.
What's your biggest strengths when it comes to book a) writing, b) publishing and c) marketing?
Designing the cover is fun. I use the same graphic designer except for my ebook Peter's Pirate. Also having a variety if book swag for signing events is very important!
What's your biggest weakness when it comes to book a) writing, b) publishing and c) marketing?
Remembering the characters traits when writing book installments. I like reading books in order which is why I made my Essence books a trilogy.
When do you think you will write your next book?
I'm in the middle of writing a couple books now and they are all different genres.
Are you self published or did you use a hybrid publisher, or a traditional publisher?
I am self published but my dream is to have a traditional publisher.
FEATURED AUTHORS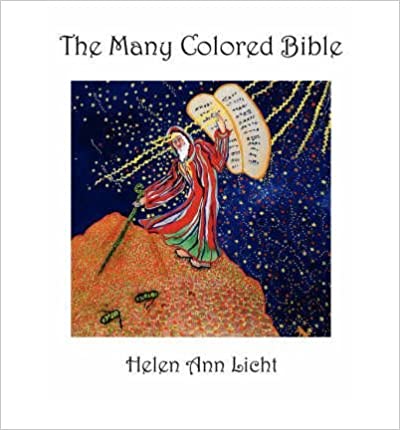 Interview with Helen Ann Licht
Worrying if I was telling too many secrets Leaving out so much.
Keep Reading »