Interview with Allen Steadham
Author of Jordan's World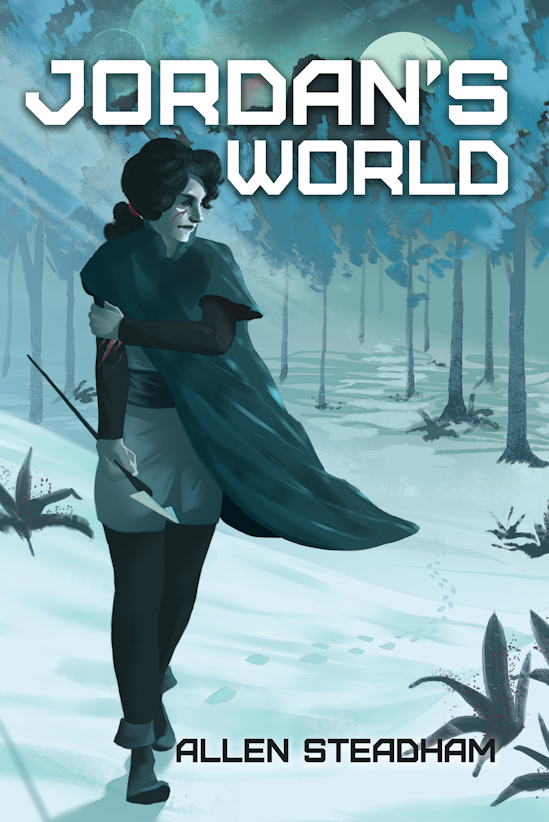 Where are you from originally and where do you reside now?
I was born in Austin, Texas. I now live in Round Rock, Texas.
If you currently reside somewhere besides where you were born, what's the story that lead from there to here?
Austin has grown tremendously in the last quarter century, in terms of population, economics, national recognition and overall growth. And while some of those things have had very positive effects, they have also made the city much more crowded and expensive to live in. Round Rock is a very short distance from Austin but is considerably smaller. Yet it is also culturally rich, diverse and a very enjoyable town for my family to live in. We moved in 2014 and have not regretted it a bit.
What made you decide to write and publish your first book?
By November 2013, I had inspiration to participate in National Novel Writing Month (Nanowrimo). I challenged myself to write a 50000-word first draft within 30 days. Before I began, I made a vow to God that I would write Christian fiction for Him and I asked Him to bless my writing. I completed that 56000+ word first draft in three weeks.
I spent the next couple of years editing that manuscript and self-published it on Amazon in June 2016. In 2018, I participated in #FaithPitch on Twitter and my second book, Jordan's World, was picked up by Ambassador International, a traditional small publisher. They also picked up my first book after reading the manuscript. After more edits, both novels have now been traditionally published.
How would you describe your books to first time readers?
My stories are rich and intense, full of vibrant characters who experience changes and growth over the course of each book. My style is engaging and respects the reader's intelligence. They are Christian stories without being preachy. It's a part of the characters' journeys and it makes sense. Each book should leave you feeling satisfied, even if it's part of a series.
Here's an example of one of my books: Jordan's World is a science-fantasy, the first book in a trilogy.
Jordan Lewis and her mother have been abducted and marooned on an alien world.
Taken in by a friendly tribe of natives, Jordan tries her best to adapt to living on this strange planet called Algoran. Jordan becomes a respectable huntress, but she still longs for the life she once knew on Earth.
When she learns the beings who took her may be on the other side of Algoran, she sets out for answers. Joined by three of her fellow hunters, Jordan crosses dangerous terrain, facing perilous creatures and people.
Will Jordan risk death for a chance to return to Earth?
What is God's will for her life on Algoran?
Exploring the life of an ordinary young woman torn from all she's ever known, Jordan's World shows that God reigns over the whole universe, and that consequences can sometimes span solar systems.
Who do you feel is most likely to connect with the topics you write about?
Women between the ages of 18 and 30, men between the ages of 18 and 35. Also people who may not have a Christian or spiritual background.
What unexpected or surprising thing did you learn during the process of writing and publishing?
There is a lot to learn about writing itself, especially point of view (when to use it, how to use it). And you will always been learning about writing, no longer how long you've been doing it. There's nothing wrong with that, either.
If you could, what advice would you give to your past self before embarking on this journey?
I wouldn't give my younger self advice. All of my life has been a learning experience. I am who I'm supposed to be right now. Back then, I was who I was supposed to be. And years in the future, if I'm blessed to see them, I will be who I'm supposed to be. I learned what I needed to know then, I became who I wanted to be. I wouldn't change a thing. It's all good.
How many people would you ideally like to reach with your books?
I would like to reach the whole world. But not for financial reasons. I want my books to reach people, to impact them in a positive way. The more the merrier, as the saying goes!
What has been the biggest challenge and frustration during the process to date?
Growing as a person, spiritually, while also growing as a writer. There has to be a balance. As I have become more dedicated in seeking the Lord, I have become more focused and mature as an author. I will always strive to grow in both areas.
What's your biggest strengths when it comes to book a) writing, b) publishing and c) marketing?
A. I am passionate about writing. I could do it all the time, if I didn't have other considerations like marriage, family and work. I have volumes within me that want to be written. I just have to be patient and tell them one at a time, which can be a challenge.
B. I've been blessed to partner with a wonderful traditional publisher, Ambassador International. They help me in so many ways. If I were to suggest my biggest strength regarding publishing, it's that the Lord has blessed me with stories worthy of being published.
C. I have a knack for marketing. I'm confident regarding my work and what it stands for. I have spent the last year and a half developing a social media presence (on Facebook, Twitter and Instagram) and author brand. I am ready and willing to do interviews, whether online, on the radio, on television, wherever I am invited.
What's your biggest weakness when it comes to book a) writing, b) publishing and c) marketing?
A. For writing, my weakness can be rushing. I get excited about what I'm writing or about to write. I have to be diligent to resist that urge sometimes. And I depend on my wife, who is my first editor, to give me her honest feedback on what I write. She is a huge fan, but she will tell me when something needs work or doesn't feel right.
B. Concerning publishing, I have to make sure that what I send to the publisher is as good and error-free as possible. I don't always succeed at that, but I keep striving to improve.
When do you think you will write your next book?
I've already begun. I wrote a 100-page draft earlier this year of what will be the first book in a steampunk trilogy. My wife and I reviewed the draft and I will be starting fresh on it after I finish edits on my fourth novel.
Are you self published or did you use a hybrid publisher, or a traditional publisher?
I have self-published before but that book was pulled from Amazon. Now, all of my books are traditionally published through Ambassador International.
FEATURED AUTHORS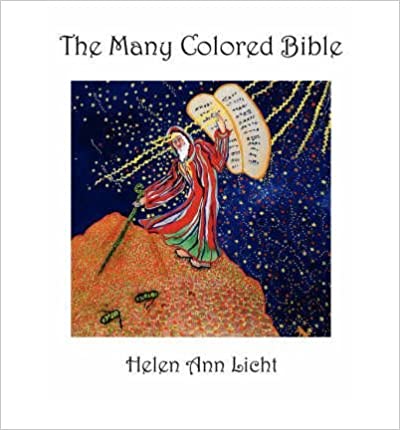 Interview with Helen Ann Licht
Worrying if I was telling too many secrets Leaving out so much.
Keep Reading »