Inspirational Story of Nick Vujicic to Warmly Move You
A Brief Story of Nick Vujicic's Extraordinary Family and Life
You didn't wake up today to be mediocre.

-Nick Vujicic
The life of Nick Vujicic is a heart-warming story worth sharing. He was naturally born deprived of arms and legs. It's unfortunate and, can be most of the time, very depressing. Yet life without limbs, for him, is not a symbol of defeat, but a triumph of life that is destined to limitless possibilities. The inspirational story of Nick Vujicic had change the life of others, and until this time, he continues to do so.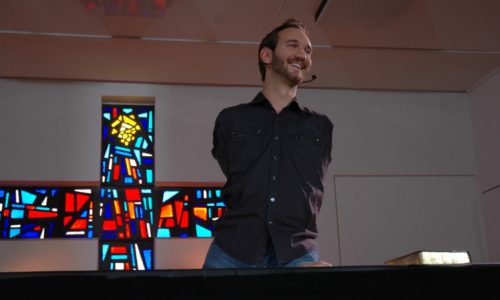 The life without limbs
Nick Vujicic was born and raised in Melbourne, Australia, in December 4, 1982, without arms and legs—a rare congenital disorder called "phocomelia." His mother, Dusanka Vujicic, was a former pediatric nurse, while his father, Borislav Vujicic, worked for business management. Both were active devotees in Melbourne Church. Also a midwife, his mother had done best what every mother must do. Yet during delivery, Nick was born with neither legs nor arms, but little did they know, their son will someday be the message of hope, and will touch the lives of millions of people.
Nick struggled and learned to do things even with deformed arms and legs. He was the first handicap student who was permitted to attend a normal school in Australia. Even so, he was still bullied, laughed at, and considered different. Life for Nick was unfair that when he was only eight years old, he thought of committing suicide as an escape from his loneliness.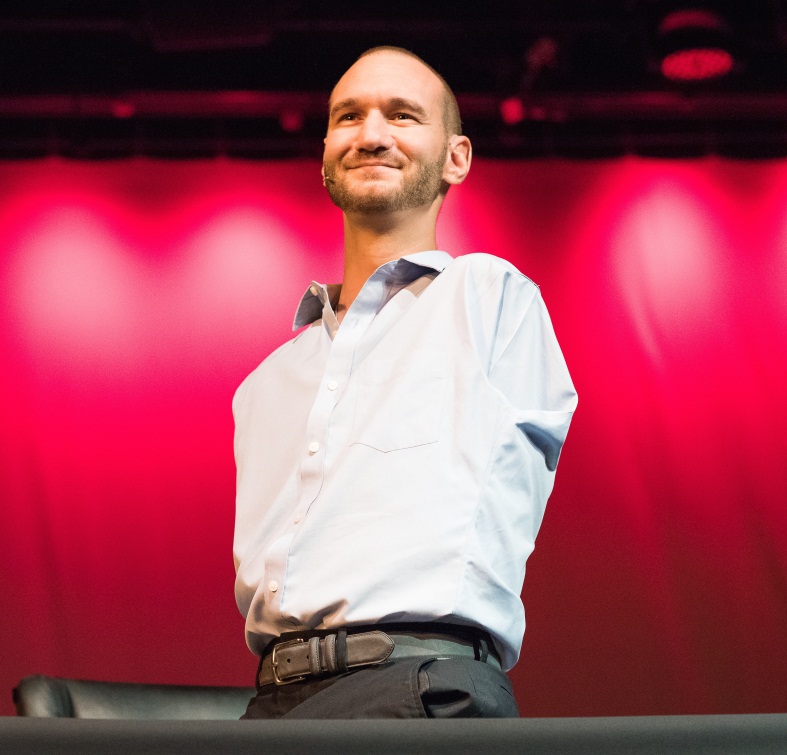 The life without limits
Nick Vujicic's life was a constant battle of self-acceptance and grief, but his mother made him realize that his imperfection is a perfect inspiration to others. It was his life's turning point where his mother showed him a piece of article from a newspaper about a man who's still happy even with disability. Nick then understood that life without limbs doesn't mean a life without purpose.
By the age of seventeen, Nick Vujicic had the chance to lead a speech at his prayer group. The young Nick met friends that also inspired him to continue his journey. With God's grace and Nick's perseverance, he graduated from Griffith University at the age of twenty-one with a double major in finance and accounting.
The unstoppable faith and love
As of today, Nick Vujicic is a best-selling author, evangelist, and well sought motivational speaker all over the world, even without limbs. His extraordinary story is a cure to hopelessness and the harbinger of unstoppable love and faith. Just as his father would tell him, "You are a gift, just differently packaged." With over 6 million people in 57 countries, Nick shared his message of hope and Jesus's good news through his own life.
Nick Vujicic married Kanae Miyahara, and they were given a normal baby boy they named Kyoshi James, then a second son, Dejan Levi. In 2015, Nick received a prestigious award as the "Young Australian of the Year" for his effort in enlightening other's faith and hope. He believes that if you change your attitude, you can change your life.
Currently Nick Vujicic promotes a non-profit organization and ministry called Life Without Limbs (founded in 2005) and Attitude is Altitude (founded in 2007) to share news of good faith and positive change to everyone. He published several books, including Life Without Limits: Inspiration of a Ridiculously Good Life (2010), Unstoppable: The Incredible Power of Faith in Action (2013), Love Without Limits (2016), and many more. He also starred in a short film, The Butterfly Circus.
Through motivational speeches, live events, and inspirational resources, the life of Nick Vujicic "a man with no limbs," will still remain a heart-warming story worth sharing for hundreds of generations to come.
FEATURED AUTHORS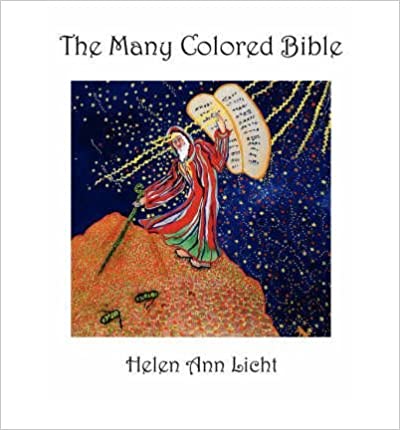 Interview with Helen Ann Licht
Worrying if I was telling too many secrets Leaving out so much.
Keep Reading »