These Reasons for Joining Book Clubs Will Make Every Author Try the Idea
Whenever you want to connect with like-minded people who, like you, have a penchant for books, there's no greater way than joining a book club. Book clubs bring book enthusiasts together. You can find book clubs within your local community. Even online book clubs exist!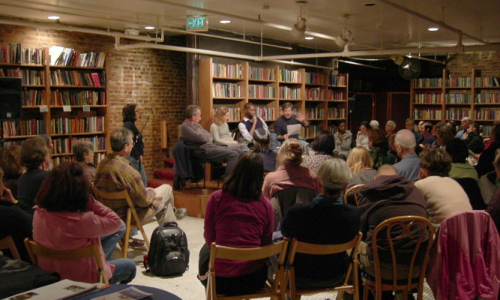 Book clubs allow the minds of bookworms to converge together into a single entity that generates ideas, analyses, and critical thoughts that would be useful to enthusiasts in the future. So perhaps you, as a book lover, need to join a book club or book reading guilds.
Here are five reasons why you should consider joining one.
A sense of communityYour current circle of friends may not be as well-versed in books and literature as much as you are and you may not help but feel left out in such case. Reading groups can help you feel more welcome with your book-reading hobby and will generally hold up your interest.
Easy resourceMaking friends with members of the club has its benefits. For example, you can borrow any available book you want from them, and they can do the same. You won't need to rush to the local bookstore or library for good books to read. You could even give members of the book club gifts in the form of the works they enjoy!
Meeting new peopleYou'd be surprised how many people out there are deep into the books you like. Within book clubs, you can meet them! You'll get to exchange ideas, thoughts, and insights through intricate discussions on themes, narratives, and plotlines, among others. You can ask questions that are relevant to your interests.
Reading books outside your comfort zoneYou may not be the type of person who reads classical books, but book clubs may help you get out of your comfort zone! You'll learn to appreciate other genres and authors. You'll find yourself reading books online. You'll learn to branch out to other books that you may not have imagined ever reading! Challenge yourself by fulfilling your personal book club reading list.
Talking to people about the book you just readUpon finishing a book we adore, we often feel empty and we need to talk to other people who understand how we feel. This may seem strange, but it's true for many readers! Individuals turn to book clubs to spill out their feelings about a certain book. The club can organize reading meetings for you, as well as other book club activities.
To join a book club, all you need to do is look around your neighborhood, school, community, or perhaps online and you'll find book club suggestions that'll suit you best. If you're ready to join a reading society now, then you'd be surprised how searching for one is a breeze.