Most Common Pitfalls to Avoid when Marketing your Book
How to Create Steady Success in Book Marketing Promotion
Marketing a book can be grueling for many authors. They'd often take great leaps just to share their books to a vast market, only to give up, seeing that they're not getting the best results. It happens to every self-published author, even with the essential marketing tips in mind.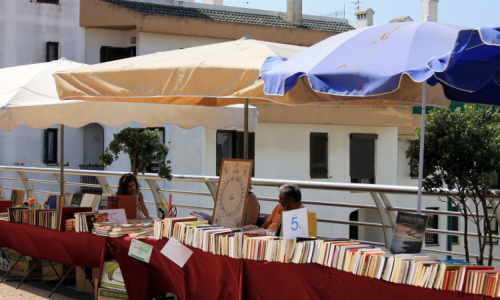 Every author always runs into the dilemma of book marketing. Creative people aren't usually the best business people out there. Questions like to how to market my book and how to promote my book are the usual problems that every author has. To remedy this, here are the most common mistakes that authors should avoid. Note that it's quite challenging to dodge these pitfalls. Be ready.
Doing it all by yourself
Just because you're self-publishing the book you've written doesn't mean you have to do everything yourself. You're going to need help. You may be a good writer, but that doesn't mean you're good at everything, or that you don't need other people around you.
Tap or hire a few people. Graphic designers can create vivid cover art that'll reel readers in at first glance. Online marketers will make sure your book gets the attention it needs online. Editors are always there to polish your work. Lastly, friends are around to give you feedback for your piece.
Dismissing a good marketing strategy
Businesses need a marketing plan for success. Being a self-published author is no different when selling your book. Modern marketing strategies are easy enough to learn. By taking advantage of social media marketing, search engine optimization, and growth hacker marketing—and arranging all that in place—you can capture a vast network of readers, especially when you have a forecast of how much you'll gain in the process. So go ahead and formulate a book marketing plan!
Forcing your book on people
It's up to people if they'll like your book or not. When getting readers to purchase your book, it's better to tell them all about it instead of forcing them to read it. You'll most likely receive negative feedback if you push them hard to read your book, which would further spread among their network of people. Focus on creating value for readers instead of interrupting them. Advertising your book shouldn't be forceful and book promotion shouldn't be that aggressive.
Being too cautious
In any venture, you always need to take the risk. Being reclusive about your work and how you promote it gives you nothing to work with in the future. Taking the plunge into the unknown world of book publicity will grant you its benefits if you play your cards right and persevere. As mentioned, book marketing is no easy task, but the rewards are incomparable. If you're having trouble, then try to search for book publicity services that'd be happy to help you!
Not engaging your readers
Web 2.0 has been around for a good number of years and it allows you to interact with fans and readers through blogs, social media pages and accounts, and forums, giving you more book marketing ideas overall. There's just no excuse to not interact with your fans or those who take interest in your work! You, as an author, rely on readers for your earnings. If you're not willing to mingle with readers, they might feel that you're not valuing them. That's why interaction is always vital when you market your self-published work!
By now, you've learned the most common mistakes authors commit when promoting their book. Now that you know better, are you up for the challenge of reaching out to your readers? However you may engage them, you'll find it to be a rewarding experience!