Book Promotion Tips to Ensure Marketing Success for Every Author
Reaching Out to Readers, Promoting Your Writing
Marketing and promotion are two crucial aspects when reaching out to readers. The point of having a book published in the first place is to let others read it, and it all depends on how you promote your book. Perhaps your publisher might include free book promo materials, which is great, in any case.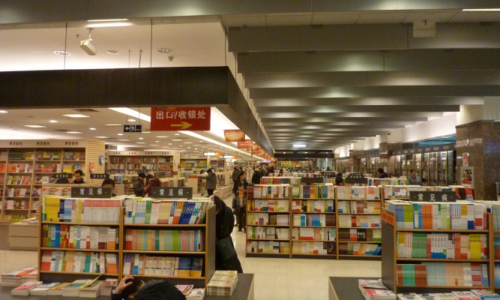 Promoting your book has to be the most difficult part of writing one. But it's not impossible to do so! Here are five book marketing tips to promote your book the easy way!
The book cover
How many times have you been attracted to a book by just looking at the cover? An appealing book cover is guaranteed to turn heads, even when readers are browsing through bookstores and online retailers. The book cover is the first step to readers checking out the blurb or description at the back of your book and is vital when it comes to how to market a book.
Hire a competent graphic artist to make the book cover for you. Self-publishers may offer graphic design services at an extra cost. It's always a good idea to shell out a little extra cash, unless you're good at it yourself.
The internet
There are billions of social media users around the globe, so it's best to take advantage of the internet to promote your book. Start a Facebook page, or a Twitter account with relevant posts, keywords, and hashtags. This will allow you to reach a wider audience and in turn, attract leads and bring in sales and revenue. E-book marketing is also another thing you should look into, since it allows for easier sharing in a digital environment.
Word of mouth
Creating some buzz on social media and in local communities will help spread the word about your book. Make an account on Tumblr, or start a WordPress blog to help promote your work among online communities. You can also start fan contests that people can participate! If you're offering freebies and prizes, readers are sure to flock in! You may avail of book marketing services as well, if you want.
Book reviews
Book reviews are a proven way to promote your work. Whenever prospects read good reviews, they'll show interest in your work and will consider making a purchase. Reviews get audiences talking and will generate buzz within reading communities. To get reviews, ask bloggers, website owners, journalists, and professional reviewers, among others to take a look at your book.
Book clubs
Joining a book club gives you the benefit of gaining support from fellow book enthusiasts who'd be willing to read your book as part of their community. You can ask feedback from book club members and from those who will help you promote your book free.
Now, you're finally making progress with book promotion. What happens next is to plan your next course of action to make sure you'll sell tons of copies. Are you ready to take on the world of publishing? Then now is the time to get started!