So You Want to Travel in the Wizarding World of Harry Potter?
Here are 10 recommended film locations every Harry Potter fan must visit.
ALAS! For years of waiting, here comes another work from J.K. Rowling that will yet again send readers of all ages swooning. When J.K. Rowling announced that she will be releasing another Harry Potter-like film, there were mixed reactions from Harry Potter die-hard fans. There were probably squeals and yup, tears of joy. But most certainly, it gave every Potterhead a nostalgic feeling sending shivers down their spine.
For those who want to experience the Harry Potter fever once again, it is best to couple it with the locations where Harry Potter films were set. Here are some of the recommended Harry Potter film locations to visit.
1. REPTILE HOUSE, LONDON ZOO
This is probably the most unforgettable place for Harry Potter (and surely for his fans too!) as this was where he realized that he has wizard powers. You still recall how? Well, all Harry did was just talk to a python. If you want to visit the place, you will see a plaque where Harry spoke to the python. Who knows, you'd get your wizard powers there as well!
2.  KING'S CROSS STATION
Remember this? Who could ever forget the wall between Platforms 9 and 10 Harry where Ron had to run through in order to gain access to Platform 9 ¾ and catch the train to Hogwarts! This is probably one of the most celebrated locations Harry Potter was filmed. That scene was taken at King's Cross Railway Station in London. Platforms 4 and 5 were renumbered 9 and 10 just for the filming of Harry Potter. But take note! When you visit this place, go to the actual Platform 9 of the station. Between Platforms 8 and 9, is a plaque in a form of a luggage trolley which didn't make it to the other side, memorializing the famous Hogwarts Express entrance.
3. ST. PANCRAS INTERNATIONAL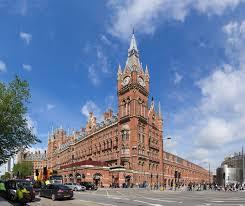 In Harry Potter and the Chamber of Secrets, the scene where Harry and Ron parked Mr. Weasley's Ford Anglia flying car—because they could not enter Platform 9 ¾—was actually in front of St. Pancras International. And guess what! St. Pancras International and King's Cross Station are located nearby that you never thought they were two different places. In the film, the entrance to King's Cross Station was actually that of St. Pancras. This place is now called St. Pancras Renaissance Hotel.
      4. LEADENHALL MARKET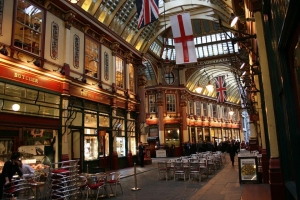 Let us take a look at where Harry had his first glimpse into the wizarding world—the Leadenhall market! This place has actually been featured a lot of times in the Harry Potter films. The original shots for Diagon Alley were also taken here. Surely, you will be able to recognize the blue door of the opticians used as the doorway to the Leaky Cauldron. Interesting.
  5. THE LEAKY CAULDRON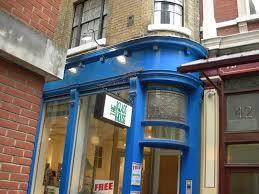 The favorite hangout in the magical community! This warming blue shop is actually located in the Bull's Head passage in Leadenhall market. In the Harry Potter and the Goblet of Fire installment, this served as the entrance to Diagon Alley. Claimed by J.K Rowling as the oldest pub in the wizard world, this must not be left out in the must-visit list!
      6. CHARING CROSS ROAD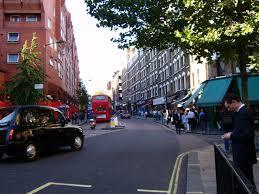 The alley which appears to be holding a lot of interesting artistries is the Charing Cross Road. Is there a need to question why this was included in the must-see Harry Potter film locations? Erase your doubt. Charing Cross Road is renowned for its second-hand and antiquarian bookshops. Who knows what books you might discover.
       7. LAMBETH BRIDGE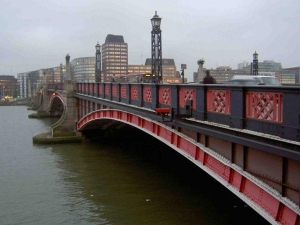 Probably one of the most thrilling scenes in the Harry Potter and the Prisoner of Azkaban was when the Knight Bus tried to squeeze its way between two regular London buses. Go ride a bus and reminisce that scene as you pass here. A little reminder though, try not to scream. We wouldn't want to scare the passengers!
      8. WESTMINSTER TUBE STATION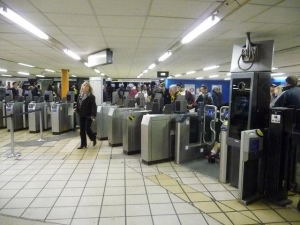 Do you recall how nerve-whacking it was when Harry was sanctioned for a disciplinary hearing at the Ministry of Magic in the Harry Potter and the Order of Phoenix? While watching Harry, we were as pale as him too! Thankfully, Mr. Weasley was there to support him. For a much more feel, go visit the Westminster Tube Station found near the Houses of Parliament in London.
        9. MILLENNIUM BRIDGE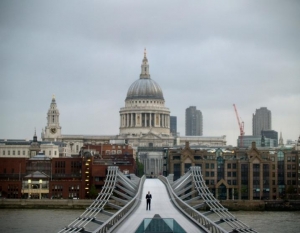 As seen in Harry Potter and the Half-Blood Prince, this breathtakingly beautiful pedestrian bridge was destroyed by the Death Eaters. Thank God, it's just in the movies! This is definitely worth putting in your Harry Potter Destination list.
       10. AUSTRALIA HOUSE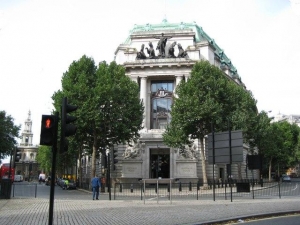 To make traveling more possible to happen, of course we need some cash! This leads us to wonder, how do the wizards procure money? Gringotts is the answer everyone! Known to be the only bank in the wizarding world and is owned by Goblins, Gringotts Wizarding Bank should probably be considered as one of the most important places in Harry Potter.
How else could the wizards buy their wands and magic spell books! Just a little trivia, the interior of the Australia House in London was used for the Gringotts grand entrance hall in the first installment of the Harry Potter films.
Experience the Harry Potter nostalgia. It would be nice to finish off the destinations on your list before the release of J.K. Rowling's new film! Fantastic Beasts and Where to Find Them will be the first installment of an upcoming trilogy of films.  Once the new film is released, there will be a new list to be made. Have fun!
FEATURED AUTHORS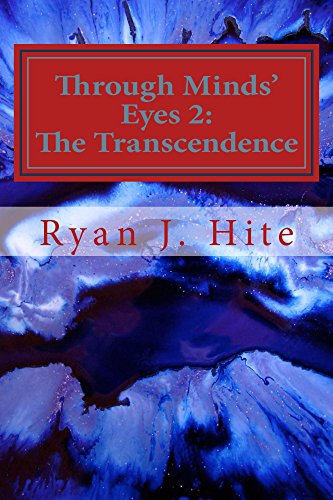 Interview with Ryan Hite
Find your passion. You would be surprised as to what that can be.
Keep Reading »