Interview with Linda Chambers
Author of Baby Time Rhymes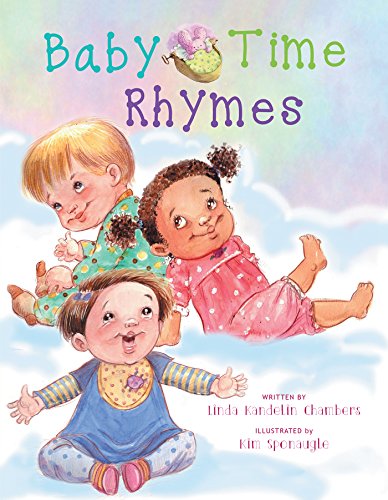 Where are you from originally and where do you reside now? 
I was born in the San Fernando Valley, California.  I lived in the Valley for 45 years.  We moved from California to northern Nevada in 1992 in order to provide a more rural lifestyle for our family that would accommodate keeping horses and enjoying all the outdoor activities our area near Lake Tahoe has to offer.
What made you decide to write and publish your first book?
By the time I wrote my first book, ABC Poetry, I was a grandmother. I went to Barnes & Noble to buy an ABC book for our daughter's two toddler boys. I had the same experience then as I'd had when my own children were little – the ABC books were pretty boring and simplistic. I couldn't find one that went much beyond "A is for apple, B is for ball." I knew that the very best way to teach the sounds the letters make was by using alliteration, that is, repetition of the sound, over and over again. I said to myself, "I'll write one that I like," and that is exactly what I did. In writing ABC Poetry I worked at creating a book that an adult could enjoy with the child. That gave rise to the use of unusual words and phrases. Children and the adults reading with them will meet a "sneaky deft eft" in the "E" poem or "swim the Seven Seas with Sailor Sam and his seiner crew." I included a glossary of terms in the book to make understanding the new words simple and fun.
How would you describe your books to first time readers?
Light hearted, somewhat old fashioned, a little quirky, and with a dash of pathos.
Who do you feel is most likely to connect with the topics you write about?
Children and their parent.
What unexpected or surprising thing did you learn during the process of writing and publishing?
The process of writing is concentrated effort.  Very little about writing is simple inspiration.  I'll give you an example:  The Littlest BULL is a 73 stanza saga about ranch and rodeo life. I come from a western background having grown up on a cattle ranch in Calabasas, California. Also, my husband was a bull rider who later became a stuntman in the motion picture business. I drew from all this knowledge and experience working with cows and bulls to create a ballad that has been hailed by people from the cowboy world as completely authentic. When I write I call what I do "working the words." Let me tell you, I worked those words for many weeks. I knew it had to be right or I'd be chastened by half the people I know.  It is perseverance that gets the job done.
As to the ordeal of publishing?  It has become a daunting struggle for new writers to have their work published.  Approximately 750,000 manuscripts are submitted annually to publishers in the United States.  750,000.   Some publishers are receiving well over 1,500 manuscripts each month which means that one's little book of children's poetry falls among or leans against 1,499 other manuscripts!  Publishing houses have cook books, golf books, aerospace and decorating books, romance novels, mysteries and aliens.  They've got westerns and hundreds of children's books to peddle.  AND, they have a bevy of authors already under contract.  If one goes the route of submitting to a publisher one can expect to be rejected.
Here's a fun story to lift your reader's spirits if they received a rejection slip:  A writer by the name of Chuck Ross decided to conduct an experiment.  He wanted to find out if unsolicited manuscripts were being read by the major publishers.  He also wanted to find out if the readers for these companies were being careful when they did their job.  Ross retyped a portion of the Jerzy Kosinski novel entitled STEPS.  It was a book that had won the National Book Award and sold hundreds of thousands of copies.  So, (with the permission of the author) Ross retyped a portion of the book and sent it along with a query letter.  IT WAS REJECTED by, among others, the very publishing house that had published it to begin with!
Self-publishing on the other hand, is just as difficult to accomplish.  An author of a child's book can expect to pay $2,000 to $3,000 out-of-pocket money for a publishing package and just as much for an illustrator.  One has to sell a lot of book to cover those costs.  Plus, when one is a self-published author his or her book is "print-on-demand" which pushes the cost to the consumer way up because books are not printed in volume but rather one at a time.
If you could, what advice would you give to past self yourself before embarking on this journey? 
Do it for the love of writing and for your readers.  That's what is most important.
How many people would you ideally like to reach with your books? 
As many as possible!
What's your biggest strengths when it comes to book a) writing, b) publishing and c) marketing?
Writing.
What's your biggest weakness when it comes to book a) writing, b) publishing and c) marketing?
Marketing.  I wish self-publishing companies would (a) work harder to help authors reach an audience, (b) reduce the cost of print-on-demand and, (c) reach out to legitimate publishing houses to introduce talented authors and their work to that company.  There should be a way for an author to transition from self-publishing houses to legitimate publishing houses.  A book like my Baby Time Rhymes which has been honored by MOM'S CHOICE AWARDS is a good example of a book that could easily "cross over."
When do you think you will you write your next book?
I took a hiatus from writing, but am happy to say I'm back at it and am finalizing the words to my next book which will then go the illustrator.
Did you self-publish, use a hybrid publisher or a traditional publisher? 
Self-publish.
FEATURED AUTHORS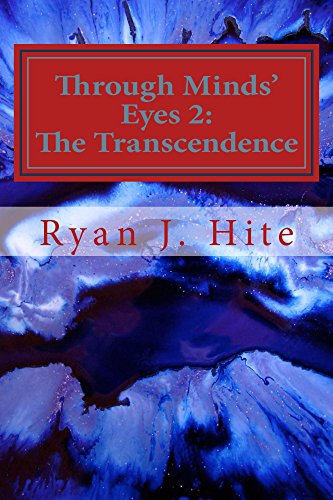 Interview with Ryan Hite
Find your passion. You would be surprised as to what that can be.
Keep Reading »